Project Craft : Bathroom Crate Shelves
---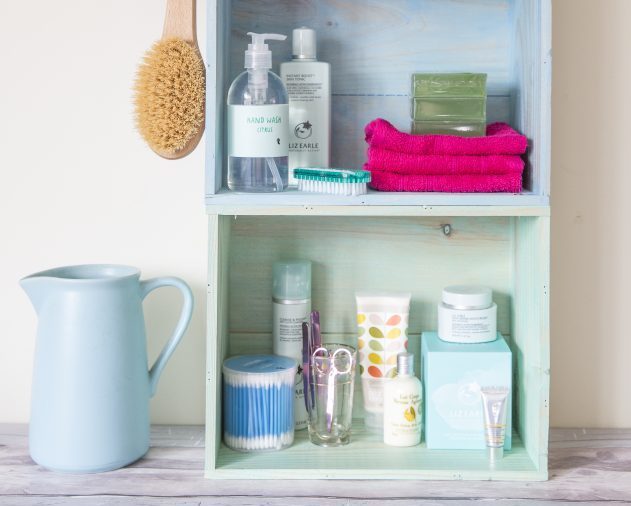 We love a project here at The People's Friend online, and these wooden bathroom crates seem easy to do!
I don't know about you, but January is a busy time for me, we are moving home and trying to do as many of the 'sprucing up' tasks ourselves. If you've ever tried to do the same, you'll know it is fulfilling but often arduous work. We are fuelled by cups of coffee, the radio and Rhubarb and Custard sweets. While we are dreamily sanding and painting away, I am day-dreaming about the new home and what DIY projects we might do there.
These upcycled wooden wine crates create inexpensive colour wash bathroom shelves! Fill them with your favourite toiletries and admire your handy work while soaking in the tub. You can choose from a wide array of colours, and use them anywhere in your home that you are requiring extra storage.
Choosing the right tools.
Colour Wash paint spruces up interiors using a new twist on a classic painting technique.  This fashionable, pearlescent paint lightly tints wood, adding bright pops of colour whilst still displaying the woods natural grain. By adding beautiful translucent colour to bare or unpainted wood you can add texture, dimension and natural paint layers to your piece.
What you will need:
Colour wash paint (We like Rust-Oleum Colour Wash (750ml , £12.99)
Wooden crates
Paint brush
Pliers
Electric Screwdriver
Screws
Directions: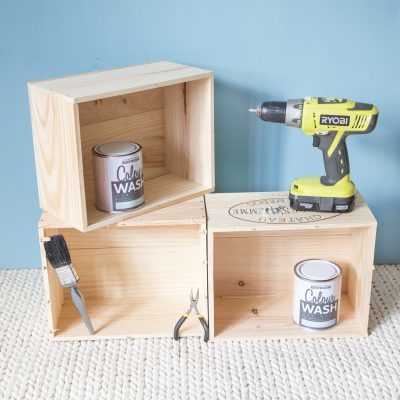 1. Ensure the surfaces to be painted are clean, dry and free from grease and contaminants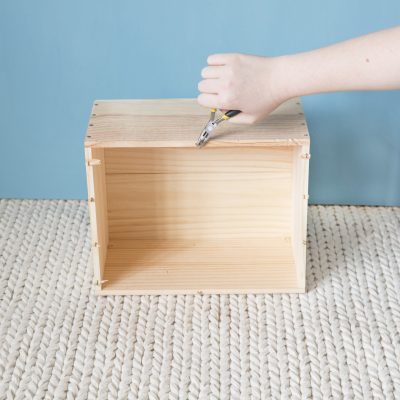 2. Using pliers, remove staples from the outer edges of the boxes. Give each wine crate a light coat of Colour Wash (we used Cloud Blue and Mint Sorbet) and leave this to dry. For a more intense colour, add a second coat.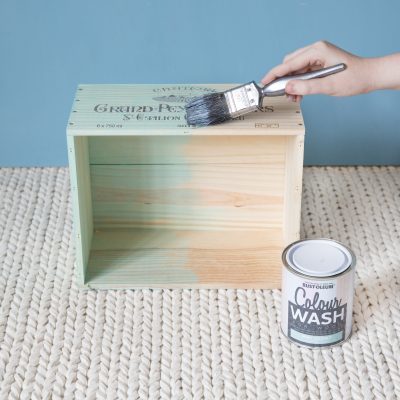 3. Screw the boxes together, alternating colours.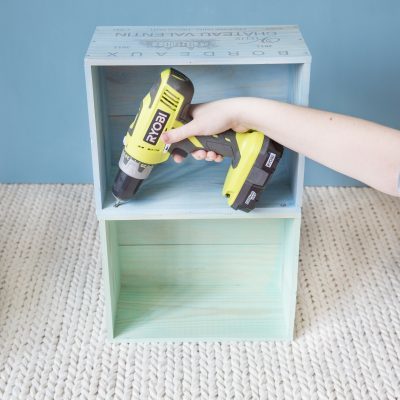 For more inspiration and stockist information please visit www.makeityours.co.uk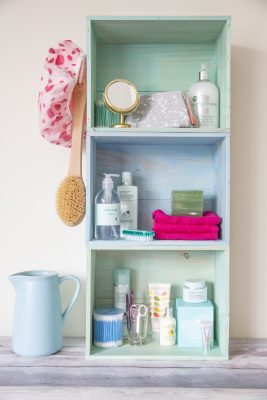 After all that hard work, it's time to put up our feet and read the latest issue of the "Friend" – don't miss your copy by subscribing online now. Click here for our latest subscription offers.