Project Craft : Lampshade Upcycle
---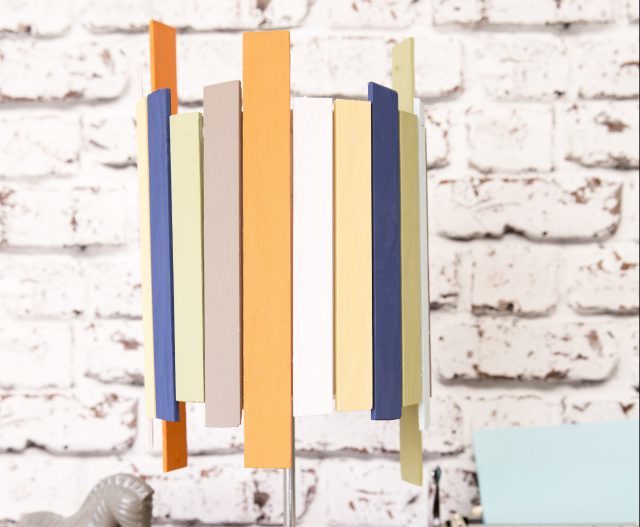 Update a tired lampshade to create your own quirky masterpiece with this easy DIY guide!
Upcycling is a great way to breathe new life into furniture you have fallen out of love with. It also helps to reduce your carbon footprint. I am very guilty of putting old lamps into charity shops, and buying newer ones. However, this gorgeous upcycled lamp makes me think twice about doing that again.
You could really go to town on your colours with this lampshade and make it fit your surroundings. Let there be light and let that light be funky and fresh!
You Will Need:
Chalky Finish Furniture Paint
Straight sided lampshade
Glue gun and glue sticks
Saw
Wooden batons
Paint brush
Sand paper
Directions: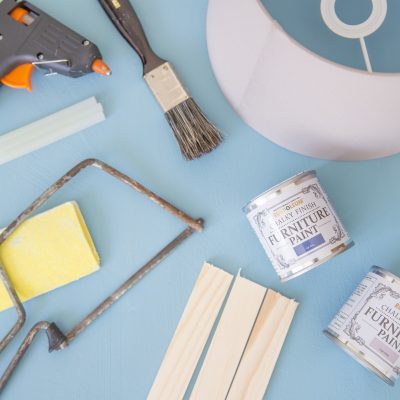 1. Remove all material from the lamshade to reveal the wire frame.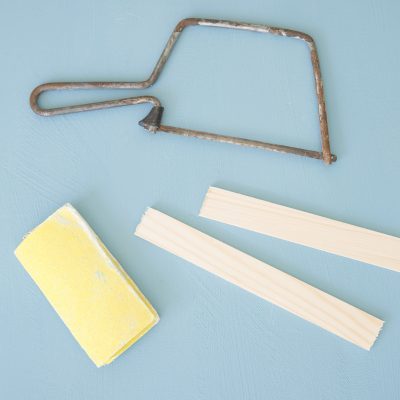 2. Saw the wooden batons into pieces the same height as the shade, plus some slightly longer and sand the ends to remove any jagged edges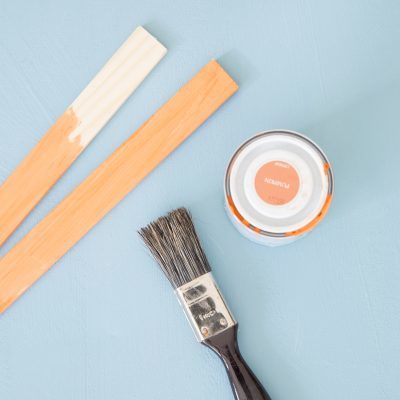 3. Paint the batons with your chosen Chalky Finish Furniture Paint colours (we used Pumpkin, Ink Blue, Hessian, Chalk White and Clotted Cream from Rust-Oleum ) and leave this to dry before applying a second coat.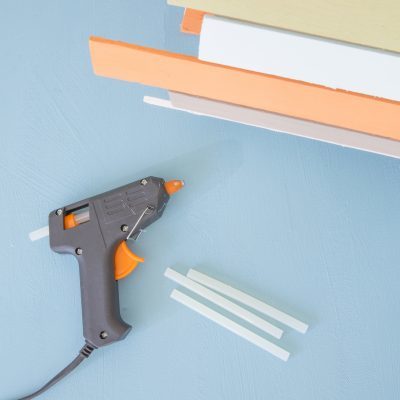 4. Using a glue gun, apply hot glue to the underside of a baton and stick this to the wire shade. Repeat with different coloured batons until the entire shade is covered.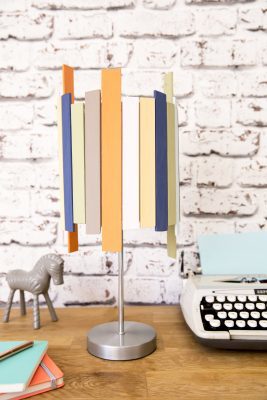 Rust-Oleum Chalky Finish Furniture Paint 125ml, RRP £5, available from Homebase, Wilko's, The Range www.makeityours.co.uk
Choose from 31 beautiful shades in the Rust-Oeum's Chalky Finish Furniture Paint range to decorate. It's perfect for upcycling and can be applied directly onto most surfaces, including wood, without any preparation! For more inspiration, check the above site.
Love this but think your creative talents lie elsewhere? Click here for our weekly Fiction Ed's Story Starter.