Why Lucy Wants to Hear From You!
---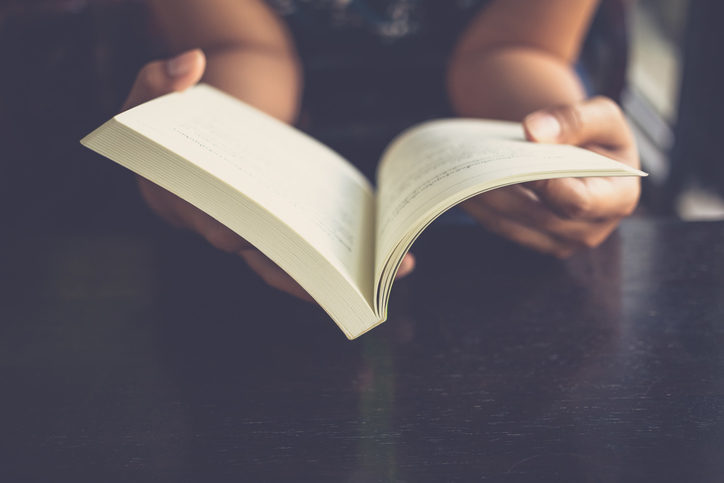 iStock.
Hi everyone!
As Karlie and I enter our fourth week here at The 'Friend', she's asked me to give you a quick update on how I've found the first few weeks here on the Fiction Team. The first thing I'd like to say is how warm and 'Friend'-ly a welcome I've been given by everyone – thanks so much, and to all our lovely readers who've taken the time to get in touch.
It's very much appreciated. I know how much Alison is missed so, Alison, if you're reading this, we are sending all best wishes and hoping you're having fun/putting your feet up/enjoying some time to yourself – or indeed all of the above!
I'm loving being here – every day is so varied. Reading manuscripts which have been submitted for consideration; commissioning new fiction; liaising with Sarah on artwork briefs for our team of talented contributors; assisting in the production process – it's all in a day's work! What I'm enjoying most is getting to know our team of writers and hopefully getting a feel for what makes an enjoyable 'Friend' short story, one that our readers will love and want to read again.
My work at DC Thomson
It's been nearly 31 years since I began working for DC Thomson, in what was then the Central Fiction Department, where all unsolicited manuscripts were sent for perusal in the hope of being found a home in one of our publications. I then moved on to teenage titles, where I handled Fiction among other remits which included sub-editing and feature writing. Previously, all Fiction commissioning and editing – as well as liaising with artists on illustrations – was handled by one person, so being part of a creative team, where we can share ideas, is very welcome.
A highlight of my career so far has been being part of the team which launched award-winning teenage mag Shout, staying on the team from its inception until most recently when I freelanced from home. So, I hope to bring all that variety of experience, and enthusiasm for Fiction with me and share it with you! As someone who loves print journalism, it's amazing to be part of the team which helps ensure The People's Friend remains the leading publisher of magazine fiction in the UK, bringing you more than 600 short stories a year in our well-loved weekly every Wednesday, as well as a Special every three weeks, Pocket Novels once a fortnight, and now online via our social media channels. Readers and writers share stories with us, and through the 'Friend', with each other – there's a genuinely friendly feel to the team here and a feeling of warmth towards the magazine that's shared by us all, readers and writers alike.
I'm keen to hear from You
I'm interested in receiving short stories, serial ideas, pocket novel synopses and also poetry for publication, so please don't hesitate to get in touch, whether you're a regular contributor or complete newbie – I'd love to hear from you. If you've always thought you had a story to tell, why not make this year the year to tell it? The postal address for Fiction manuscripts is The People's Friend, DC Thomson & Co Ltd, 2 Albert Square, Dundee DD1 1DD, or you can email any queries to me at peoplesfriend@dctmedia.co.uk .
If you're an aspiring author and you're not just 100% sure whether you're on the right lines, don't worry, just go to our Guidelines page. I'm interested in hearing from our readers, too – what type of stories are your favourite? What books are you reading at the moment? I started Peter May's "I'll Keep You Safe" on the bus to work this morning and am hooked already.
It's a privilege – and super-exciting! – to be part of the 'Friend' team as we begin the countdown to our 150th Anniversary Year. The office is buzzing as we plan to celebrate in style – People's Friend style! We'll be looking back, celebrating our history, but looking forward too. It's amazing to be part of this journey – as they say, the past is history, the future is a mystery, but the present is a gift.
Inspired to start writing? Stop by our writing tools pages to get you started.