Fiction Sneak Peek: Feb 10, 2018 issue
---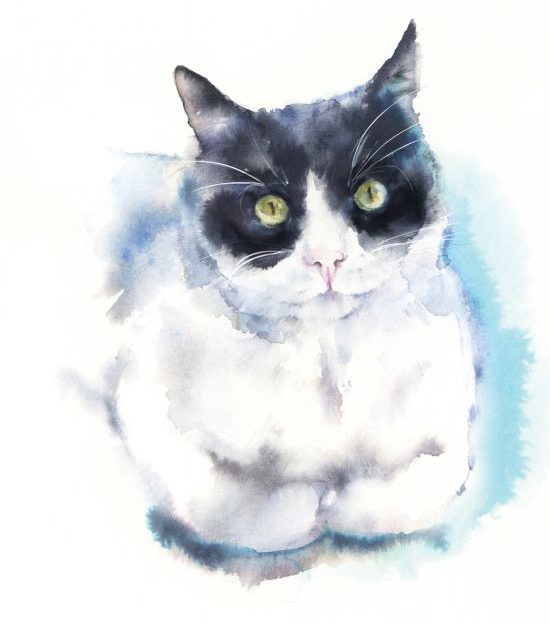 Illustration: Tracy Fennell.
Tuesday means only one thing at The People's Friend, a sneak peek into our new issue!
This is Bandit. Little cutie, isn't he? He's no ordinary feline, though. A cat who talks? As it progressed through the Friend's production process this one made everyone who read it giggle. You'll have to read Kim Fleet's story Cat Chat. 
And we've a mini interview here with Kim Fleet who's our Writer of the Week.
Doing a Good Job
Sometimes it's not the story, which can seem familiar, but how it's told, and that's the case with After All These Years by Sheila Aird, our opening story in this issue, illustrated by Martin Baines. Their lives have taken different paths, but Sara still holds a torch for Liam.
It's just another day at the employment agency for Steven until Rachel sits down at his desk, in Doing A Good Job by Val Bonsall, illustrated by Sarah Holliday.
How many times did you sit your driving test? For Lizzie it's been a few, and she's decided driving's not for her. But then that leaves her helpless in an emergency…. Testing Times is by Susan Blackburn.
Traditional but Charming
A traditional but charming period romance next. It's a classic Pamela Kavanagh, about scullery maid Betsi and local postman Tom. Aw, this one's so nice. Illustrated by David Young, it's titled That Certain Day In Winter.
The Table By The Window is one of my favourite stories this week – after Bandit, of course. It's by Ewan Smith and it's set in a cafe where owner Terry believes that one of the tables has special powers….Illustration: Sarah Holliday.
Ernie's a handsome chap, but awfully shy. But Joan isn't about to let that deter her in A Modern Girl by Ellie Edwards, illustrated by Mandy Murray.
Series
Oh dear. A traffic accident means a late night call in Tales From Prospect House by Malcolm Welshman.
And they're a bit down in the mouth in Riverside, too, with the darts team drowning their sorrows. You can't miss our weekly soap by Glenda Young.
Serials
It's part 2 of Lynn Love's first serial for us, The Mermaid of Mortling Hall.  Louise knows the hall has more secrets to reveal. Illustrated by Philip Crabb.
Meanwhile, Ash and Calum have a favour to ask Stephen in the latest in The Wooden Heart by Mark Neilson, illustrated by Helen Welsh.