How to Upcycle Vintage Clothes
---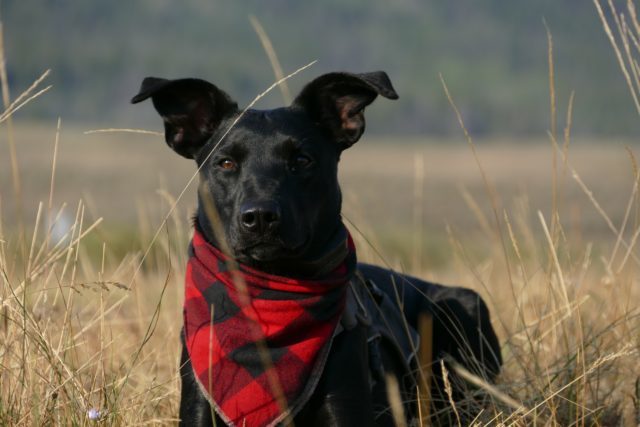 Fashion upcycling is nothing new, but looks as good as!
During a trip to our DC Thomson Archives with Yvonne last week, I came across some wonderful vintage fashion adverts. Yvonne was looking for content for the Bookazine, read more about that in her Team Blog post. But I was looking in general and it led me to upcycling clothes. Let me explain.
The issues of "The People's Friend" we were looking at were dated during the 1942 and 1943. The war was on and everyone was pulling together to save resources. Knitting and home dress-making were popular, and stayed popular for many years. We didn't have the choice of high street stores we have today.
Fiction Editor Shirley remembers her mum making clothes for her and her sister.
"My mum always made our clothes when my sister and were growing up. It was partly because, like most families back then, we didn't have a lot of spare cash, but also because she was a dab hand with her sewing machine. I still have that, as it happens, an old Singer machine with a winder handle. Weighs a ton but it gets the job done. So Mum would get a pattern and then make us both the same dress, but in different colours. The wee dresses I remember best are two shirtwaisters, one lemon with white daisies, the other pink with white daisies. Funny – I can't now remember who had which – though I probably ended up with them both once Jackie's was handed down to me! And of course our family photos were black and white….! Identical hand-knitted cardigans over the top, of course."
Buying vintage allows you to save money by hunting through charity shops, garage sales and your parent's old stashes. But sometimes your vintage golden find turns out to actually look a bit tired and needs a bit of sprucing up before you can wear it out of the house. Use our following top three thrifty tips and you'll be able to upcycle those hidden gems to extend your wardrobe without breaking the bank!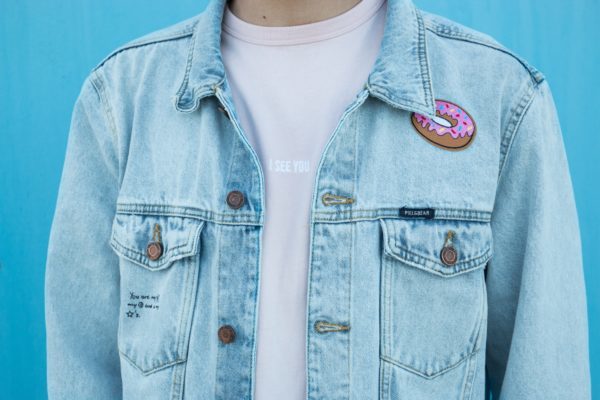 The Denim Patch
Never underestimate the power of a denim patch to cover up jean wear or jacket tear. Patches involving pop culture or bold colours are the best so it doesn't look like you are intending to cover something up, whereas a patch in a similar colour can look like a bad upcycle job! Be bold. Own your vintage.
Go sleeveless
If you have a jacket or top that's got part of it's sleeves damaged or tattered, can you simply remove them? If you can completely remove the sleeves of a denim jacket for example, then can be a fashionable body warmer overlay. A pro tip is to cut along the seams then throw it in the wash, this way it will come out in a tattered, vintage look.
Vintage flannel/checked shirt repurposing
These are everywhere, and for good reason, checked shirts are timeless. If you have a vintage one that needs some TLC, why not try repurposing? For example, you could turn an old checked shirt into a brand new vintage scarf, headband or even a coat for a small dog! Blueprints are available online or by browsing through Pinterest, so make the most of the resources you have available.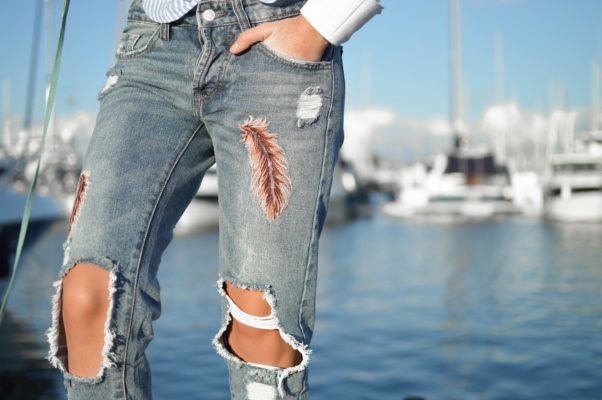 For more tips and tricks check out our fashion blog over at Hidepark Leather
Do you have any fashion tips or tricks for upcycling clothes? Let us know in the comments below.