7 Smart Ways to Reduce Waste at Home
---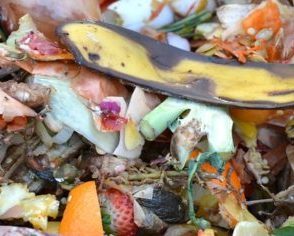 We are so much more waste aware these days, and maybe these tips will help you reduce household waste even further!
Expert, Harsha Rathnayake, founder of national waste clearance service Junk Hunters has offered his top seven smart tips to reduce home waste.
He says planning meals ahead and investing in long-term items such as re-usable bags and batteries are just some of the things you can do to lessen your rubbish load.
Adopt Small Changes
He adds: "Adopting small changes over time can reduce the amount of waste you generate at home and have a really positive impact on the environment.
"As a business, we collect so much waste that's improperly recycled and if everyone was aware of the consequences of their actions on the environment they would rethink how they live and what they do with their rubbish.

"We've compiled a list of simple changes that anyone can make to their lifestyle to ensure a step in the right direction towards a healthier environment."
Top Seven Tips for Reducing Waste
1. Choosing products with minimal packaging – shop wisely and choose foods with little or no packaging such as fruits and vegetables. Buy things in bulk to save buying singularly packaged smaller versions of the same products e.g. cleaning products, toilet paper, cereal etc.
2. Buy reusable containers – they are a lifesaver when it comes to food, keeping cereals, rice and pasta stored properly to extend life and prevent waste. You can also use them to bring food from home daily to avoid buying packaged takeaway sandwiches.
3. Invest in reusable items – items such as large reusable shopping bags can be kept in the boot of the car and used when needed to avoid having tonnes of plastic disposable ones being thrown away. Rechargeable batteries are also a great investment as you can simply charge them up and reuse them to save buying new ones each time with more packaging to discard.
4. Stop buying plastic water bottles – plastic water bottles are a huge waste material, purchasing a large reusable water bottle or flask is a much eco-friendlier choice and you can keep refilling it throughout the day to stay hydrated.
5. Meal planning – planning ahead is so easy and quick to do it and it will save so much food going to waste in the long run. Plan breakfast, lunch and dinner weekly and buy everything in advance so you'll have exactly what you need and no more.
6. Start composting – composting is a great way to reduce food waste going to landfill which does not break down as easily causing harmful gases like methane in the atmosphere. When composted in the garden, waste can break down properly as it remains above ground with access to fresh air – within a year you have natural fertiliser to use for your garden and plants.
7. Re-purpose materials – think twice before throwing things away, lots of things around the house can be re-purposed. Envelopes make great scrap paper and cardboard; old newspaper and egg boxes can be donated to local schools for arts and crafts materials.