Knitting Sneak Peek – Feb 24 issue
---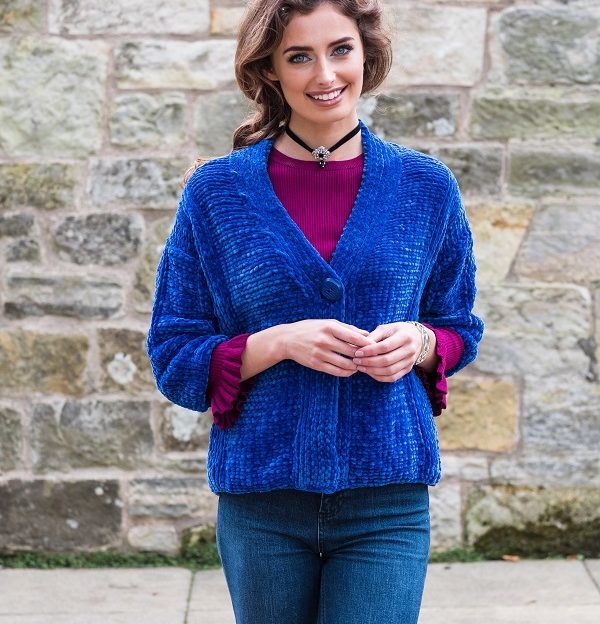 This week we are giving you a peek at our knitting in the Feb 24 issue. We have a gorgeous short V-neck jacket worked in a simple all over pattern. The yarn we used is Sirdar Smudge – a soft smooth chenille which comes in 100 gram balls.
The deep rich blue we have chosen is appropriately named Electra and is one of thirteen shades available in a range that includes bright jewels,  pale pastels and muted naturals. To add the final finishing touch we have used a single feature button.
One last thing, this garment will work up in no time!
Liz x
Do you have time to take part in our online survey? We're looking for important feedback about our website – click here to give your views.