Design Your Own IKEA Drawers
---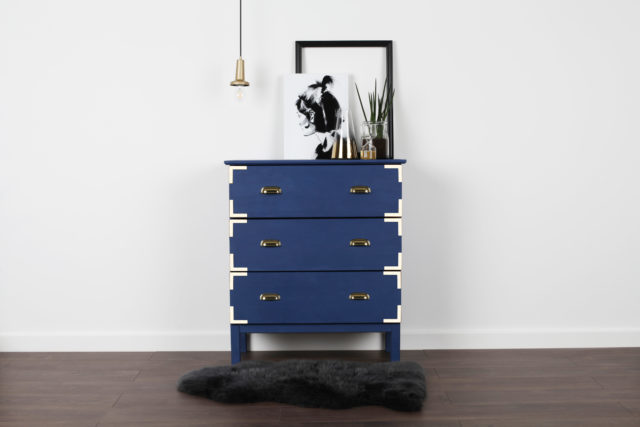 For those who are good with their hands, this IKEA drawer hack is perfect!
Create your own decadent drawers with this quick and easy IKEA hack, perfect for our "Friend" readers.
No one will suspect where you got this pretty little number! Once you've given the drawers a fresh coat of paint and added some inexpensive DIY store metal hardware.
Rust-Oleum Chalky Finish Furniture Paint is ideal to create a fashionable flat matt finish, bringing a new lease of life to flat pack furniture.
In most cases there's no need to prime before painting, making it perfect for a whole range of projects, big or
small. Simply choose from 31 beautiful shades and enjoy creating your masterpiece.
You will need: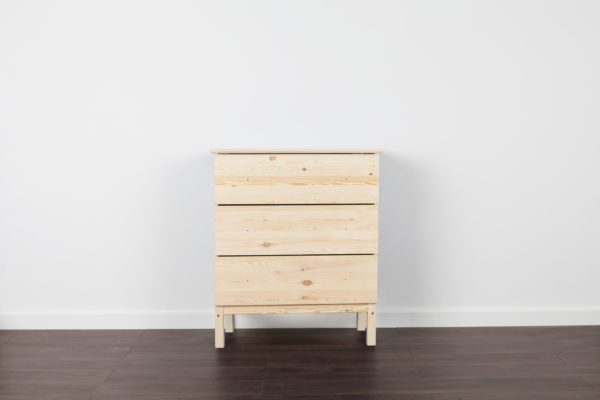 Rust-Oleum Chalky Finish Furniture
Paint (750ml RRP £14.00)
Rust-Oleum Furniture Finishing Wax,
Clear (125ml RRP £4.99/ 400ml £12)
IKEA Tarva drawers
Paint roller
Paint brush
Paint stirrer
Can opener
2 x microfibre cloths
Drawer handles
Corner plates and screws
Drill
Instructions: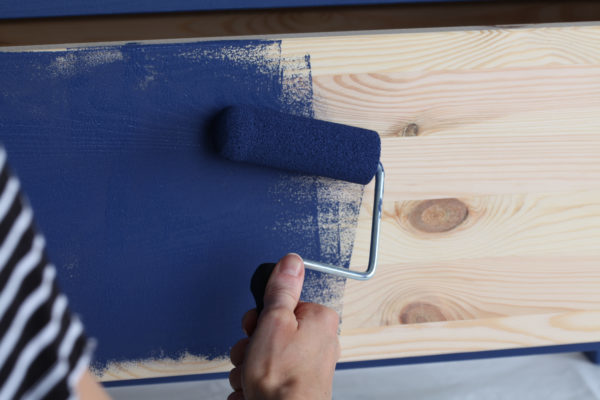 Take the Rust-Olum Chalky Finish Furniture Paint and stir thoroughly before use. Paint the top, sides, and front of
each drawer with a roller. Paint any remaining hard to reach places with a paintbrush. Leave this to dry. Your drawers
may require a second coat.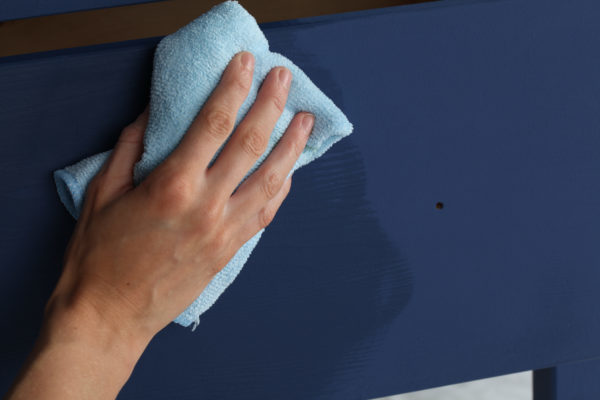 Using Rust-Oleum Furniture Finishing Wax in Clear, fully wax the piece of furniture with your dry cloth. Work the
wax into the surface in small circular motions. Leave for 15 minutes and buff with a clean, dry cloth. Furniture wax is
easy to apply with a brush or rag and will give you a soft, velvety sheen, which provides a matt finish for projects that
require more durability against knocks and stains.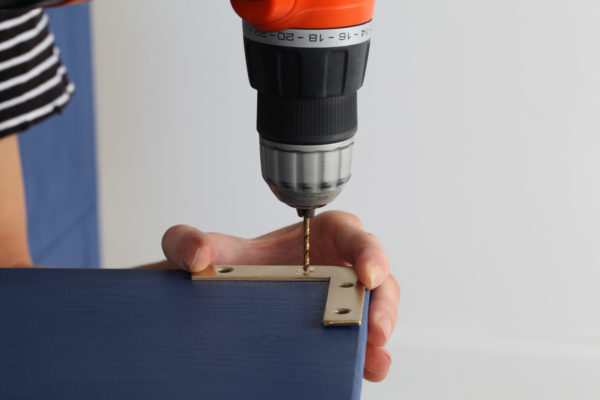 Position the corner plates on the edge of the drawers pre-drill small holes to make it easier to screw in the screws.
Take your flat-topped screws and screw into place to secure the corner plates. Repeat this step for the handles to
complete your project.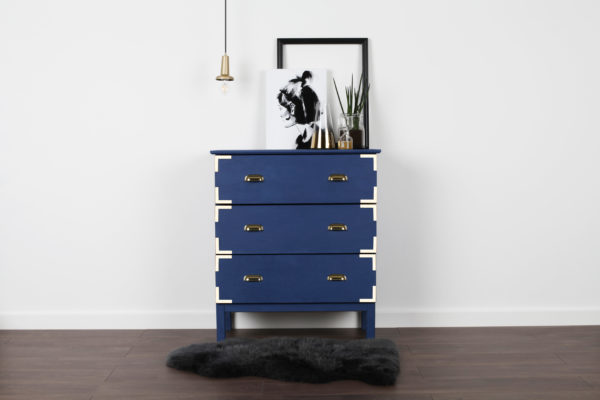 Make sure you never miss a craft idea by subscribing to our weekly magazine!