World Book Night
---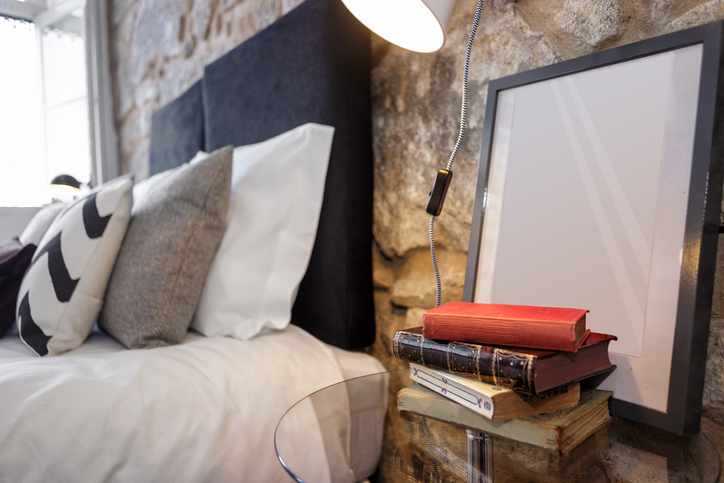 World Book Night gets us thinking about the books we love to read!
Do you ever give up on a book? I'll bet most of us have heard that advice about reading the first hundred pages before closing it for good. However, according to the Reading Agency – the founders of World Book Night – 54% of us will take up to three months before giving up on a book.
Today – or rather tonight – on World Book Night (April 23 is Shakespeare's birthday), they're encouraging people to move on! If you've been stuck with that same novel on your bedside table for ages, but have given up reading rather than give up on it, now's the time to find something else and reignite your love of the written word.
It's not all War and Peace
"War And Peace" defeated me. I made it through 800 pages, and then took a break. By the time I came back to it, my fragile grip of the enormous family trees had loosened, and I couldn't remember who fancied who and at what stage of the war things were at. And although it doesn't rank on the top 16 list of books that Brits have given up on, it's good to know that other chunky reads like "The Lord of the Rings" and "Ulysses" are on there – as well as other, ahem, choices:
Fifty Shades of Grey by E. L. James
The Lord of the Rings: The Fellowship of the Ring by J. R. R. Tolkien
Harry Potter and the Order of the Phoenix by J.K Rowling
Great Expectations by Charles Dickens
Wuthering Heights by Emily Bronte
1984 by George Orwell
Ulysses by James Joyce
A Song of Ice and Fire: A Game of Thrones by George R. R Martin
Crime and Punishment by Fyodor Dostoyevsky
Catch 22 by Joseph Heller
The Handmaid's Tale by Margaret Atwood
Midnight's Children by Salman Rushdie
White Teeth by Zadie Smith
Middlemarch by George Eliot
A Suitable Boy by Vikram Seth
Infinite Jest by David Foster Wallace
The Reading Agency are keen to remind us that reading is better for us than not reading, (remember this post on the benefits of reading?). Reading has benefits for your wellbeing, plus it can build your sense of empathy. If you're stuck on a book and going nowhere, it's not cheating to pick up another on your to-read list! Whatever it is about a book that encourages you to read, it's good for all of us to enjoy a bit of escape and meet some new characters along the way . . .
If you're feeling a bit short of inspiration, why not visit one of the nationwide events happening this evening?