Fiction Sneak Peek: April 28, 2018 Issue
---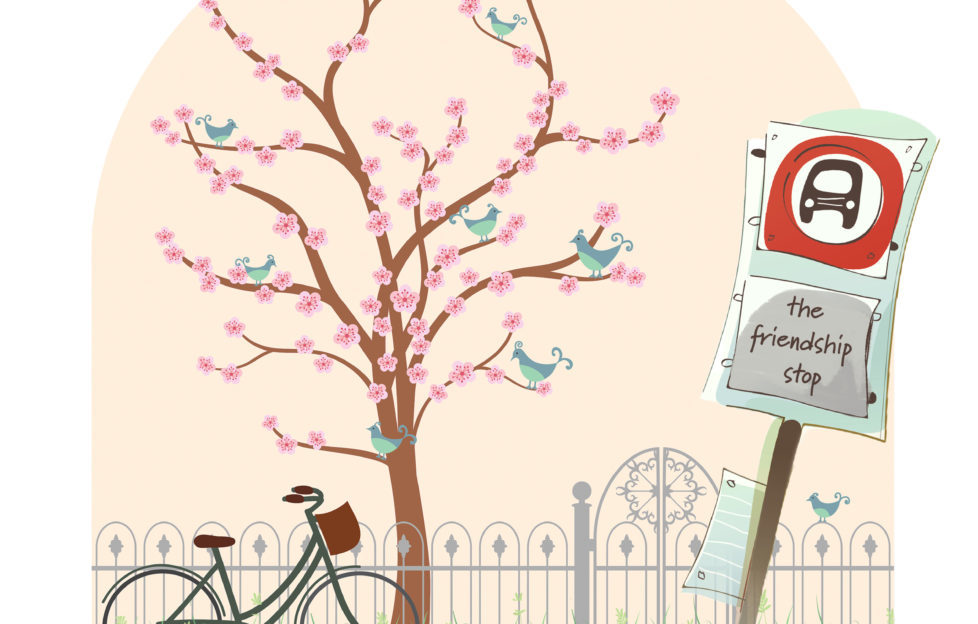 Illustration: iStock
In this week's Sneak Peek, Shirley chats about the great fiction we have in the issue for you!
This pretty illustration perfectly matches the cutest wee story idea, by Ewan Smith. It's The Friendship Stop, about a sign that falls off the back of a lorry and the different people who come across it.
That's a completely different mood from our opening story, Reaching Out by Wendy Clarke, illustrated by Jim Dewar. New mum Kerry loves her baby daughter, of course she does, but she needs help and doesn't know who – or how – to ask for it.
Marion's Secret by Jessma Carter is about Hugh, looking back to his childhood friendship with Marion. He'd always thought she was the one helping him with his school lessons, but the truth was quite different. Illustration: Ruth Blair.
Creativity and keeping your fingers crossed
Creating something with your hands can be therapy for the soul, as Hannah finds in The Potter's Clay by H. Johnson-Mack.
When a first wedding hasn't gone to plan, you keep your fingers crossed for the second, don't you? And then Storm Gertrude blows in….That's I Do, Take Two by Helen Yendall, illustrated by Helen Welsh.
I'm so used to saying "another classic period story by Pamela Kavanagh" that I had to correct myself with this one, because Love In Disguise is by Annie Harris. It's a stirring adventure about smuggling in Cornwall, illustrated by Martin Baines.
When a famous author comes to town, it's the answer to a gran's birthday present dilemma. And then things start to go wrong….Magic In The Air is by Catherine Jones, illustrated by Jim Dewar.
Series
A night at the allotment? What's going on in Busy Bees by Della Galton?
And what on earth's going in Riverside? First it was that limo, now it's a famous face. You can't miss the latest in our weekly soap by Glenda Young.
Serials
In part 3 of All Change At Dawson's Dairies by Josephine Allen, Lillias moves into the spotlight – at last… Illustration by Mandy Dixon.
It's the final part of Alfred's Emporium by Louise J Stevens. Opening day. Will the new Hapstall's be a success? Illustration: Ruth Blair.
I've so much enjoyed this serial, and invited Louise to be my Writer of the Week to talk about it.