Craft Preview: Nov 25, 2023
---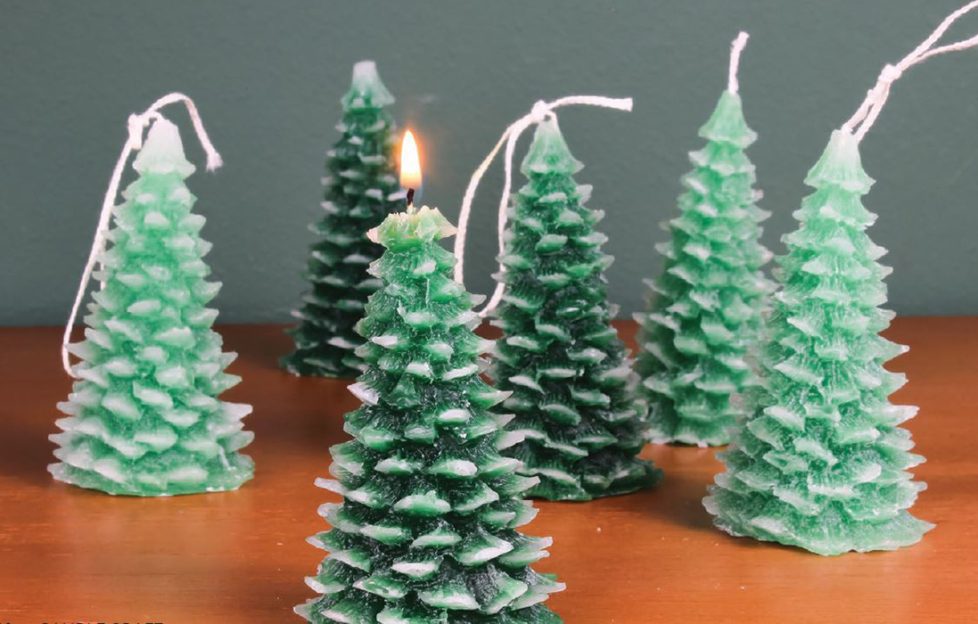 Images: C&T Publishing
We have seasonal candles for you to make this week.
Our snowy pine candles will add a festive touch to your home. They make a lovely personal gift, too.
To make these candles you will need a pine tree mould, paraffin pillar wax, dye, fragrance and a wick, plus your usual candle-making equipment.
In the latest issue we take you through the stages of making these pine tree candles with step-by-step photography to guide you.
Difficulty Level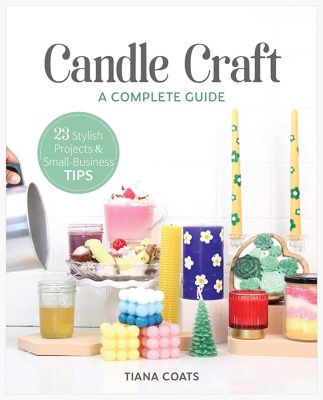 We have graded these as an intermediate design, as some experience of candle making is recommended.
Our snowy pine candles design was taken from the book, "Candle Craft" by Tiana Coats. This book is published by C&T Publishing and distributed in the UK by Search Press, RRP £16.99.
If you would like to order a copy, full details (including an offer for free UK post and packaging), can be found in the magazine.
As well as making a lovely practical gift, our candles look great as a tree ornament.
Full details on how to do that are also in the weekly magazine.
So why not have a go at our candles and add a festive twinkle to your home?
---
Get The Pattern
Find the full instructions for making these Christmas candles in our November 25, 2023 issue of "The People's Friend", on sale November 22. Available online or from most major supermarkets and newsagents. Or subscribe to the magazine to get every issue delivered straight to your door!