Fiction Sneak Peek: June 2, 2018 Issue
---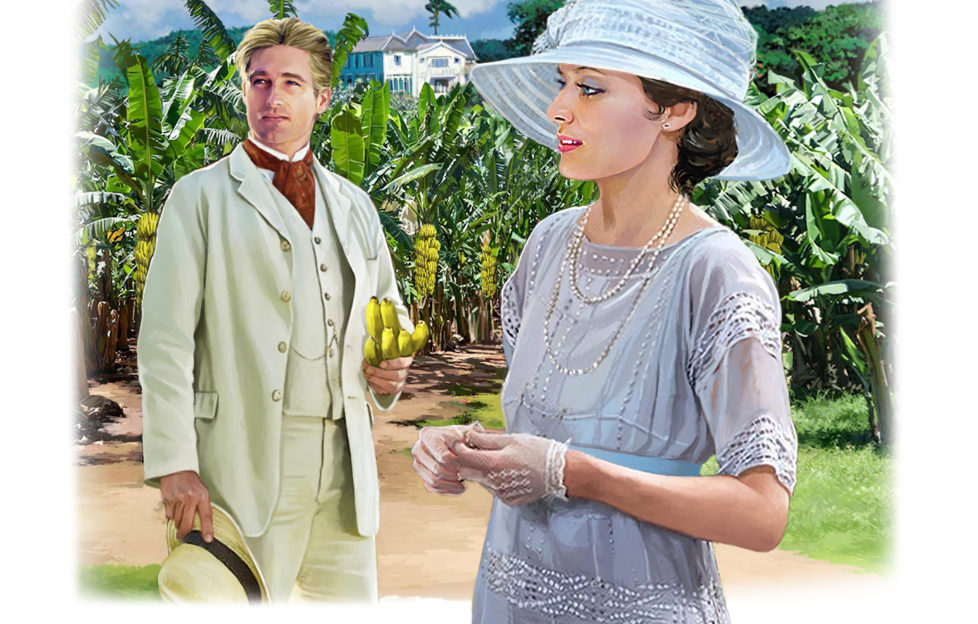 Illustration: Andre Leonard
Fiction Ed Shirley with her weekly sneak peek at the stories in the latest issue.
A Sense Of Belonging by Lydia Jones has a luscious Jamaican setting as Flora endeavours to adjust to her new household – and her new husband. He seemed so different in London….
Don't be so busy looking for the pot of gold that you forget to admire the rainbow itself, is the message of Chasing Rainbows by Wendy Clarke.
How do you start again when you've lost everything? Susan Sarapuk tackles this delicate issue in her thoughtful short story Mountains To Climb, illustrated by Philip Crabb.
A Coronation story next, taking us back 65 years to June 2nd, 1953. DS Foster has a robbery to solve – the case of the missing TV!  Down Calico Street is by J.J. Bowden, illustrated by Kirk Houston.
The residents of Meadow Views expect everyone to pull their weight. But when Kayley moves in, she seems to have missed the memo… Living Well is by Alison Carter and it's sharp and funny.
I liked the original title of Helen Yendall's story Meeting Maggie. It was Pop And Ping, a story about, guess what, microwave meals for one. Illustrated by Jim Dewar.
A mother's ambition is a bit at odds with her daughter's in A Gift Beyond Measure by Claire Buckle, illustrated by Mandy Dixon.
Series
Elizabeth has been suspiciously quiet of late in Busy Bees by Della Galton. That's usually something to worry about!
Soap star Mandy takes a bow in Riverside, our own unmissable weekly soap by Glenda Young.
Serials
Luca's making his feelings plain in Bellini's Café, our new serial by Anne Pack, illustrated by Kirk Houston.  I love the Italian café setting for this story, and speak more about it to Anne as my Writer of the Week.
About The Hollow Ground by Pamela Kavanagh is going down a teat with the Friend team, who still haven't figured out the mystery in Piers's past. There's no mystery about his feelings for Nan, though. Illustration: Sailesh Thakrar.