The Law According To Norman
---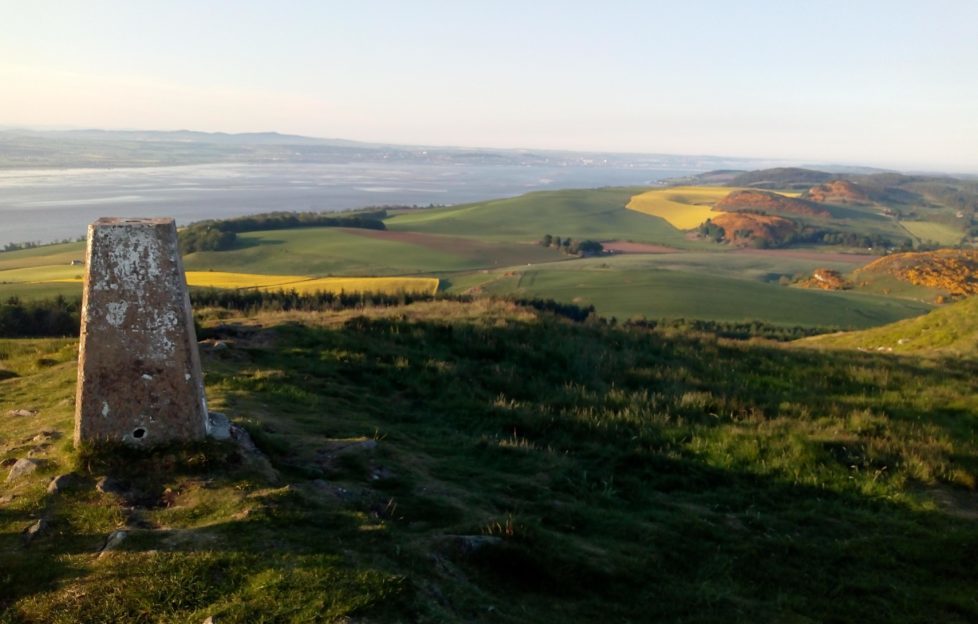 I remember reading our friends over in The Scots Magazine say something kind about smaller hills, that they're so wonderful for the views they give of the bigger ones!
I must admit that smaller hills are more my cup of tea these days. In our corner of the country, these little peaks give amazing views over the countryside around. Usually because they're standing proud of anything else nearby, with the big lumps of the Highlands away on the horizon.
Just ten minutes down the road from us, Norman's Law is one of my favourites. "Law" is a Scots word for hill, although who Norman was I have no idea.
He had good taste in hills, though, as generations of people have clearly thought – there was a hill fort up here once. I hope they had a few draught excluders handy because even on the warm May evening that we went up, it was fair breezy.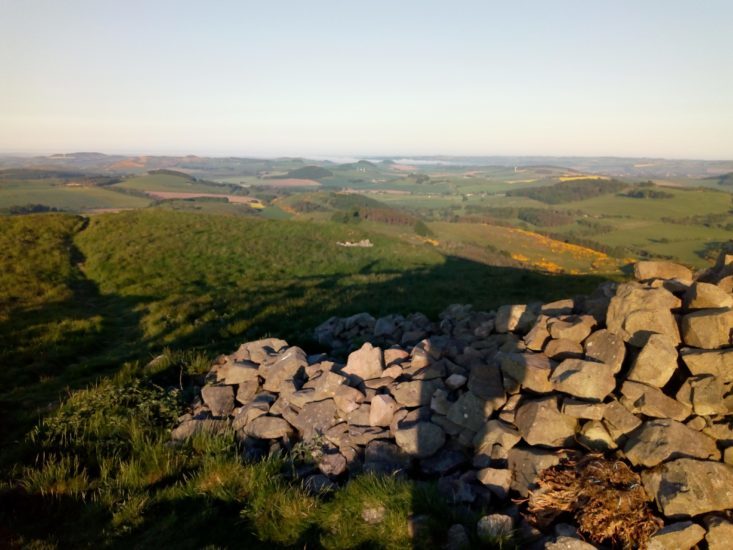 What views, though. There's a handy plaque to help you identify the summits in the distance and a pile of stones that offer a bit of shelter. The gorse was out all over the place, and you could see from the oil rigs of Dundee and the Sidlaws behind, over the shining polytunnels of the Carse of Gowrie to Perth and beyond.
As is often the way at the end of a hot day, the haar was coming in off the sea. You can just make it out in the picture above – a thin bank of cloud on the horizon, sneaking up a river valley.
Ticks of time
This was just a quick after-work thing, but we'd taken a picnic with us for the top (summit seems a bit too grand a word). I'd love to say we enjoyed it while soaking up that glorious view, but there were a few too many flying things about to really relax.
Plus the ticks seem to be having an incredibly prosperous year, as we picked a few off our clothes just from the wee 45-minute walk up. Watch out if you're in the woods!
But don't let that put you off. A sunny evening's walk is always a pleasure, and even a little one can really lift your day. Especially now there's some evidence that a brisk short walk can be as good as your 10,000 steps a day.
Let's hope we're in for a good summer…
Don't miss our Features Editor's weekly Blog – sign up for our newsletter to stay informed of new posts