Feast of Delights at Crail Food Festival
---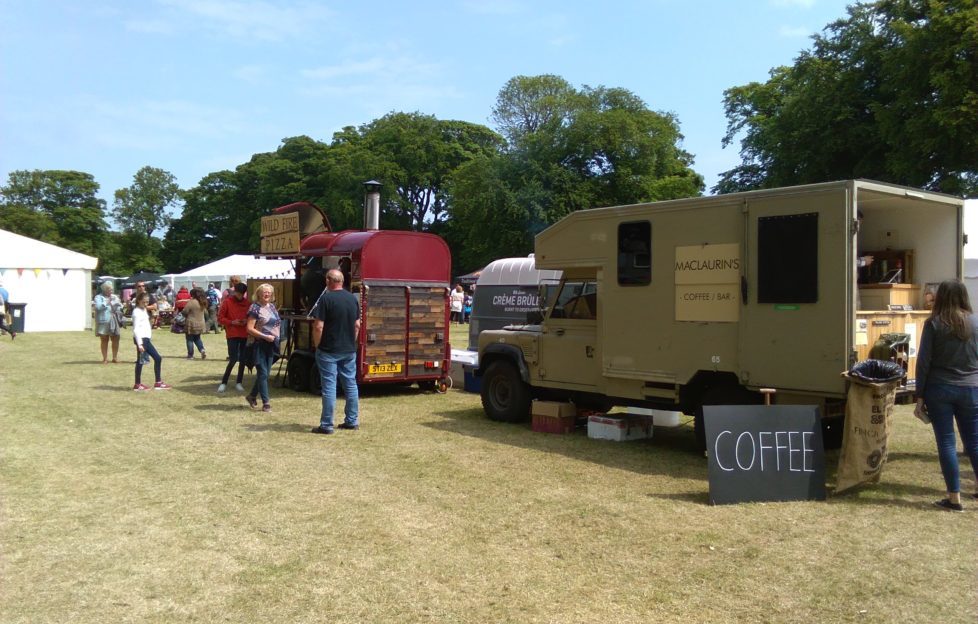 Yvonne samples the delights of local Crail Food Festival
Finding ourselves at a bit of a loose end on Sunday, my other half and I did a quick Google search for events that were happening in our local area. We were delighted to see the Crail Food Festival was in full swing, so we jumped in the car and headed to the beautiful East Neuk of Fife.
Produce from the local area was in abundance all showcased in a giant marquee. There were tempting foodstuffs to sample of everything from dipping sauces and olive oil through to artisan bread and cheeses, and there was a great range of spirits from local distilleries, too.
Outside the large marquee, food stalls dotted around the grounds offered everything from crème brulee (toasted to your liking) and the usual array of hot food treats.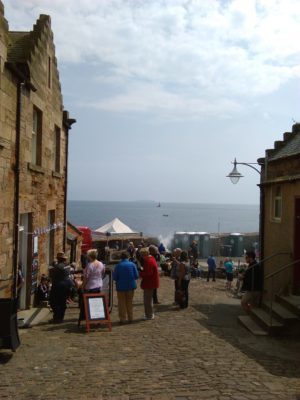 A harbour stroll
After a very enjoyable amble round, we decided to take a leisurely stroll down to the harbour area, where seafood was the star of this food festival site. As we wound our way down the cobbled path toward the sea we were flanked on either side by fishermen's cottages that have stood for hundreds of years (one date above a lintel declared it had been built in 1610).
You can't help but ponder on the lives of all the people who would have walked the very same route and taken in the same picture-perfect view as the harbour came into sight.
Breathing in the atmosphere, there was the tantalising smell of Smokies drifting on the air, along with freshly-caught langoustines being cooked to order. Music also carried on the warm breeze as crowds milled around.
There was a demonstration of how to get to grips with a crab to extricate the most of the lovely meat, following which we headed back to the marquee where the community hall was home to chef demonstrations throughout the day.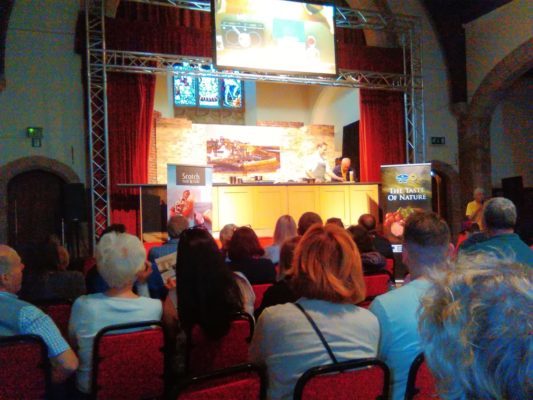 In the spotlight
We settled down to watch Geoffrey Smeddle, owner of the Michelin-starred Peat Inn restaurant, near St Andrews, who gave a mouth-watering demonstration on creating a delicious chocolate dish using locally sourced produce.
You can only admire his cool, calm approach to working with unfamiliar cookers and with so many eyes watching his every move. The dish looked stunning.
All in all, it was a very tasteful day out and we headed back to the car arms laden with goodies to nicely round off a very enjoyable day.
If you'd like to have a taste of what it must be like to be a top chef, why not take a look at our Special 159 (on sale June 20), which features a Day In The Life of chef James Close, who owns and runs the two Michelin-star restaurant The Raby Hunt in Darlington.