Have bike(s), will travel!
---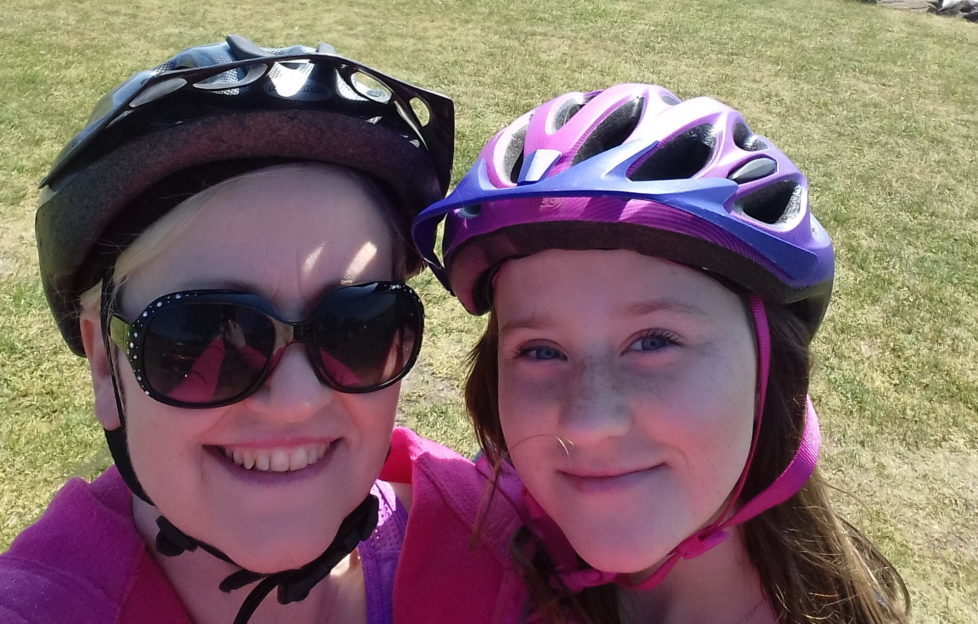 Looking for fun activities for a 12-year-old leads Lucy into investing in a new bike.
My younger daughter turned 12 this year. It's an in-between age, isn't it? 'Tweens', kids this age are called; no longer a child, yet not quite a teenager.
In practical terms, I've found it means on a sunny evening, the swing park no longer holds much appeal. In recent times we've got round this by going for walks, me on Shanks's pony and Clare on a scooter. But as I can't keep up, and even the scooter has fallen out of favour, it was time for a change!
So, I've invested in a new bike. At a conservative estimate, it's been at least 35 years since I was last on one, so it's fair to say there was a certain amount of trepidation involved. But initial wobbles apart, by the end of our road we were off!
---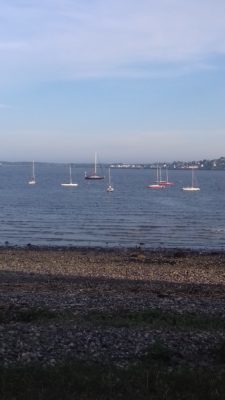 Cycling in Dundee
Channelling Dorothy from The Wizard of Oz, we decided there's no place like home, and stayed local for our first trip. Our starting point was Dundee's Grassy Beach.
Forming part of the city's Greenways network, this is a 1.6 km path along the riverfront, much loved by walkers and bird watchers as well as cyclists.
Stretching from Dundee's port area to the edge of Broughty Ferry at Douglas Terrace, and with stunning views of the Tay Road and Rail bridges as well as over to Fife, it's one of the last remaining sections of original coastal grassland in the area.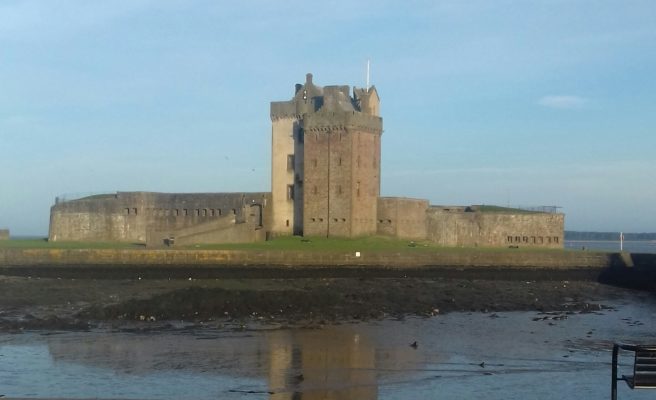 Swallows and Amazons
Passing the Royal Tay Yacht Club, yachts bobbing 'Swallows and Amazons' style, Broughty Castle comes into view. A 15th-century coastal fort, this was rebuilt in the 19th century and now houses a museum of Broughty's people, environment and wildlife.
It's great for dolphin-spotting, and admission is free. The nearby pebbly beach is an ideal spot to enjoy an ice-cream from Visocchi's ice-cream parlour and watch the swans glide gracefully by.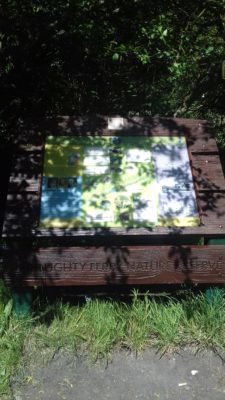 Travelling on past the dunes of Broughty's award-winning sandy beach, we come to Broughty Ferry Local Nature Reserve, a peaceful spot, and home to bank voles, toads, tawny owls and songbirds, as well as the occasional Roe deer.
Visiting in May or June, the wildflowers such as sea lyme grass, meadow saxifrage and bluebells are at their best. The old Dundee-Forfar railway line is now part of the reserve and a great retreat for wildlife; the Dundee-Arbroath line, opened in October 1838 also passes by and is still in use as the main line to Aberdeen today.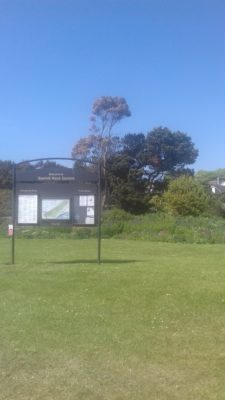 Time for tee?
Barnhill Rock Garden lies on what was an area of volcanic rock, at one time the old shoreline, and has been a delight for gardeners since 1955. It's situated on part of a former nine-hole golf course, laid out in 1896 on advice from none other than Tom Morris. It's in an ideal spot for bird and seal-watching, too.
Turning off here, we took the cycle path to Monifieth. Passing swans and an amazing abundance of bird life, we travelled partly adjacent to the railway, completing our trip in Monifieth Bay, an area of Special Protection due to its importance supporting wintering wildfowl and waders. The Blue Seaway, a park with benches is a perfect place to stop for lunch. Which we did, before heading back.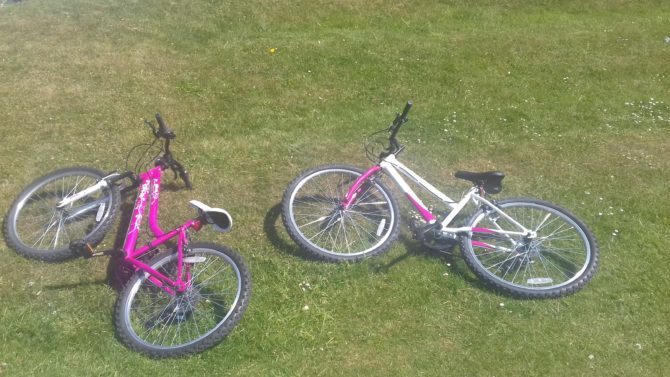 Just one thing. If this is to become a regular event, padded cycling shorts are top of the list for next time we're shopping!
Here's some links to the places I have mentioned above
www.leisureandculturedundee.com/broughty-castle-home
www.dundeecity.gov.uk/countryside-ranger-service/broughty-ferry-local-nature-reserve