Writer of the Week: Anne Stenhouse
---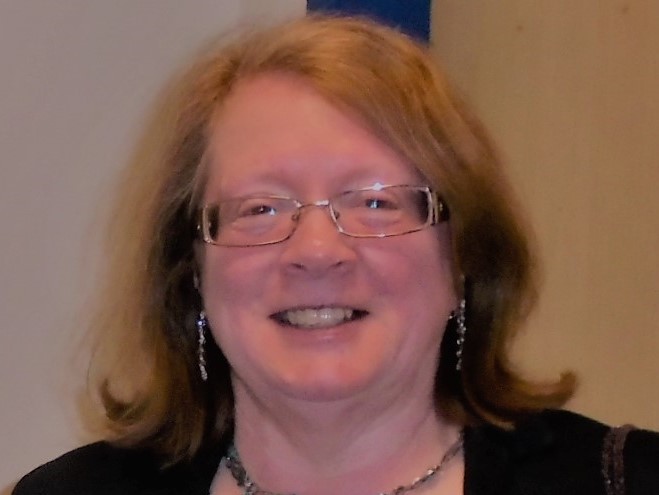 Our Writer of the Week has a story in this week's issue of the "Friend".
The Fiction Team's Alan chats to Anne Stenhouse, whose story, "What Lies Beneath", appears in this week's issue.
Under its original title of "Woman, Invisible", the story was the winning entry in the SAW Woman's Short Story Competition, which was judged by our very own Shirley Blair.
As you have written stories for the 'People's Friend' before, did you specifically write the story for the competition, and as you wrote it under a pen-name, were you as surprised as Shirley was when she chose it as the winner?
I did write the story specifically for the competition. I wasn't entirely confident it was a 'People's Friend' story as I thought the nudity might rule it out. However, Shirley did say in her adjudication speech how boundaries are changing and writers should be adventurous, so I was glad to have entered it anyway. Yes, I was surprised to win. The SAW has so many great writers in its ranks that competition is fierce.
The Fiction Team cited the tale as 'brave storytelling'. Can you tell me a little bit about what inspired you to write it?
I'd been nurturing ideas about a woman needing to throw off her clothing in response to the pain of loss and the irritation of being 'unheard' or 'invisible' when trying to express how she felt. The intensity of grief following a recent family bereavement winded me. As the dead person was younger, it was unlike losing the old in their time. As to the 'invisible' – what older lady doesn't think she is sometimes?
The story resulted in bringing at least one 'PF' staff member to tears. In relation to the previous question, do you tend to set out with certain storytelling themes in mind, or do they simply arise through a natural progression of your characters' goals and motivations?
Oh my goodness, I hope they were therapeutic tears. Yes, a theme might arise after starting the story and I think they are either subliminal or become apparent later. As you will have noticed over the months, I really need to 'hear the voices' and often open in dialogue. How a person speaks – accent, vocabulary, speech tics etc. – tells you so much about them. Once they're talking satisfactorily, I can hear what their story is.
You write both novels and plays. For you, how are the two disciplines different from each other, and would you encourage other writers to try their hand at writing different formats of fiction?
It took me four attempts in the New Writers' Scheme of the Romantic Novelists' Association to write the first novel that sold. Even then my editor, Judy Roth, would side-line things because I hadn't given the reader enough information. That's entirely because I was used to the performance dimension providing the character's thoughts. However, I had little trouble writing acceptable dialogue. And yes, I think trying out different formats is good for the writing muscle.
Notebook and pencil or laptop? Kitchen table or study? Blank wall or inspiring view?
I write on a PC, but will resort to all other forms of recording things when necessary. I have the smallest bedroom as my study. No pics as it's also a glory hole.
P.S. What's your one top tip for aspiring writers?
My top tip came from the late writer Margaret McKinlay. I was a raw beginner and fuming about some criticism of my peerless prose. She said that one should never ignore what an editor said as it would be informed criticism intended to help.