Spectacular Theatre Trip
---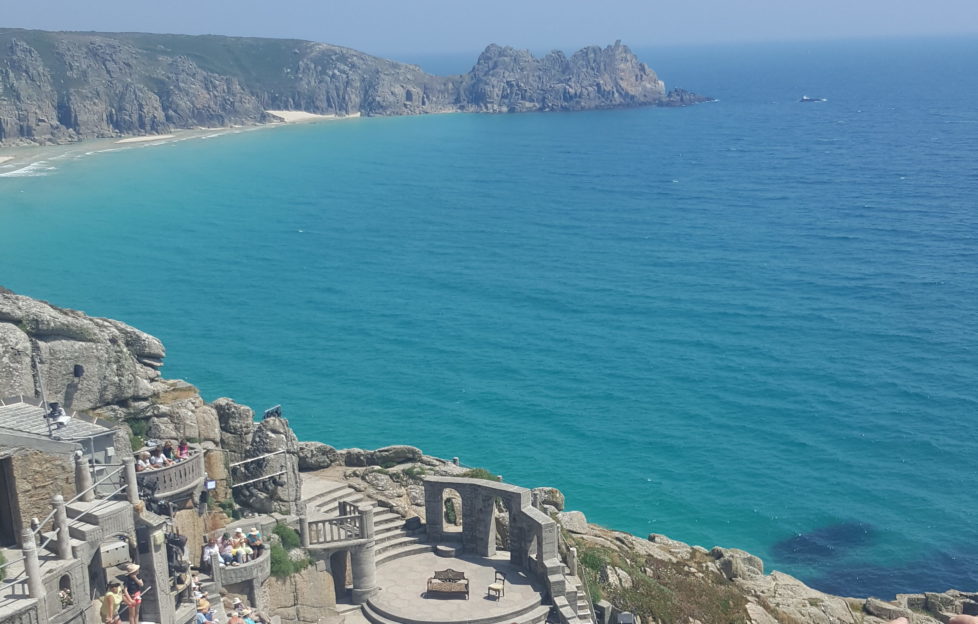 There are certain moments in life that simply take the breath away.
I had just such a moment on a recent trip to Cornwall – and no, it wasn't the cream tea (although that was truly scrumptious).
We'd been staying at a riverside cottage in Fowey with friends when it was decided we'd book tickets to see a performance of Jane Austen's "Sense And Sensibility". It was a bit of a departure for my rugby-loving other half, but off the four of us set to the open-air theatre at Porthcurno.
I recalled seeing a television documentary about the creation of the Minack Theatre, but the details were sketchy as it was so long ago. Anyway, we parked up, collected the tickets and followed the throng until we were stopped dead in our tracks by the view.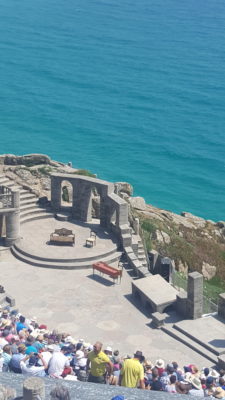 A beautiful bay
The bay opened up before us, set against a backdrop of cliffs with aquamarine water glistening as it washed onto the golden beach. It really is such a dramatic vista that the theatre-goers had to capture it on camera, us included.
The view was so spectacular that you'd think any man or woman-made structure would only serve to spoil it. Not so the Minack. As we rounded the corner the theatre came into view and it absolutely defies the odds as it enhances and complements its surroundings perfectly.
It's a work of art in its own right.
A Labour Of Love
Creating it was a labour of love for Rowena Cade who, I discovered, built the theatre with her own hands, along with the help of her gardener Bill Rawlings. From that first stone building block that was laid in 1931, the theatre evolved over decades to become what has to be one of the most spectacular theatres in the world.
It has carved its rightful place in the cliff-top setting and seems as if it's been there for centuries.
It's incredible to think this lady bought the land for only £100 – and even more wonderful to think she wanted to share the beauty of it.
A Cornish cream tea
The theatre, with the Atlantic as a backdrop, was the perfect stage setting for bringing Jane Austen's words to life and, as for my other half, I needn't have worried, he was on the edge of his seat enthralled.
As for the cream tea afterwards, we debated what should go on the scone first – jam, then cream? What I didn't expect was for my other half to construct his scone in perfect layers, only to plonk the other half on top . . .