Haze Of Denim
---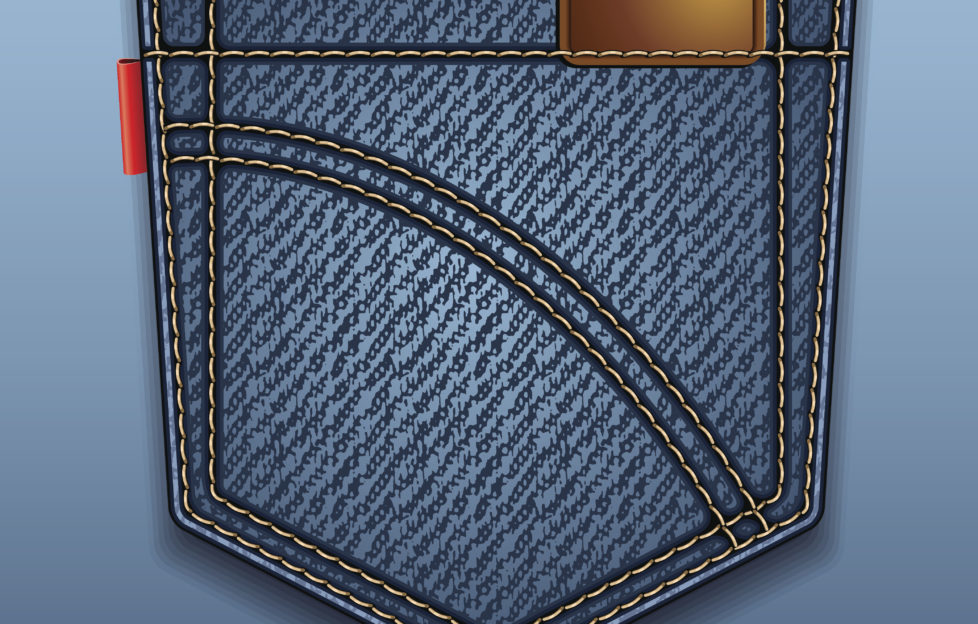 iStock.
Jeans. I love wearing jeans.
They are the universal casual trousers of choice with everyone; male, female, young and old. I'm old enough to remember jeans back in the 70s, mostly flares, I hasten to add, and though there were different brands available then, it's nothing compared to what we can buy today.
Designer labels can be found on the shelves of the biggest department stores to the smallest of car-boot stalls. But when it comes to our favourite denims, is there such a thing as too much choice?
I was shopping for a pair of jeans the other day and was astounded at the different styles out there. For men, there are loose, regular, relaxed, skinny, slim and straight cut. Now, from someone who has a dilemma making decisions anyway, the choices on offer made my mind whirl.
Skinny jeans
I instantly struck off skinny and slim (is that similar to skimmed and semi-skimmed milk, and never in a million years would I fit into those anyway), and was left mulling over the others.
After recently shedding close to two and a half stones, I gauged I would need a pair of braces if I went for the loose style. And I didn't have a clue about "relaxed" – is that more of an MC Hammer look. If you are unsure who that is, Google early 90s rappers.
So that left me with regular or straight. After looking at the styles explanation, I was none the wiser. Regular sounds the perfect fit, doesn't it? The collective style of the people; the vanilla ice-cream of jeans. And so I ended up buying . . . straight leg jeans in a size 2 inches smaller around the waist than I would normally buy.
Man logic
The logic? I'm a man, so logic tends to go out the window when I'm clothes shopping. Two stones = two-inch drop, and I mistook straight for regular cut jeans. I think they call this unforeseen territory panic buying!
So, next time you are shopping, if you see a confused man weighing up different pairs of jeans, please go over and offer him some wise counsel. You may just rescue him from the haze of denim he finds himself in.
PS, I tried on the jeans and they are a bit tight around the legs. I should have gone regular . . .