A High Price for Convenience?
---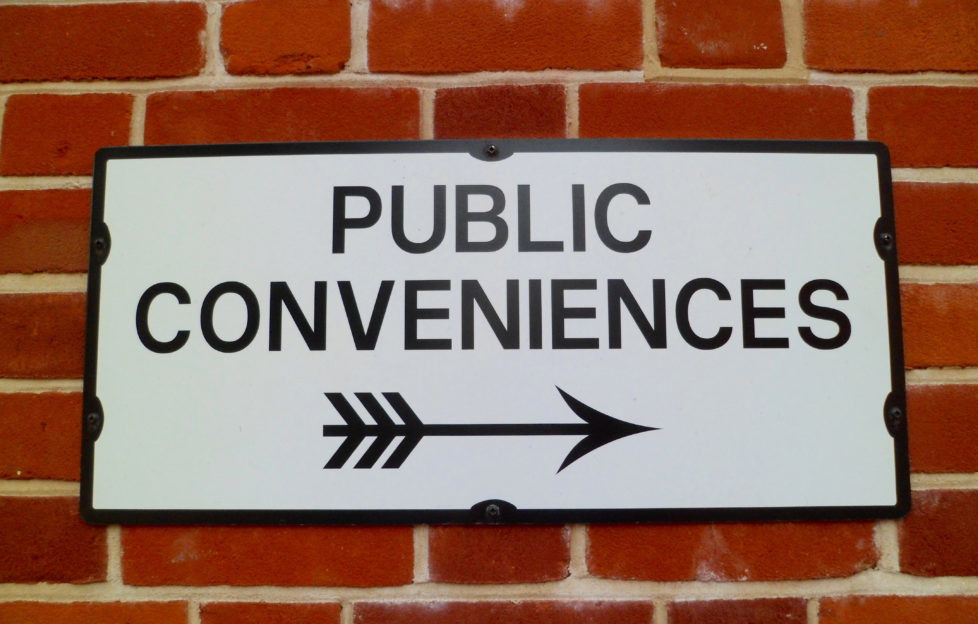 Public toilets seem to have been in the news a lot recently.
In the Highlands of Scotland, there has been a debate about whether or not the community should take over responsibility for loos in their area to ease the financial burden on the council.
It has happened in some places already and there are stories of lovely blocks with lace curtains, nice soap, one Fife toilet block doubles up as an art gallery, another offers tourist information. Regardless of who undertakes their uptake, there's no doubt they are a necessity and the lack of a convenience can be inconvenient indeed.
London Waiting
Recently I spent a few days in London. Getting off the train at Kings Cross, I veered past the huge queue waiting for their Harry Potter photograph and headed for the Ladies. Thirty pence was the fee to enter – much the same as any other London station – and they even have a change machine close by.
A couple of days later, I decided to pay a visit to the public toilets in one of London's parks. There was the obligatory turnstile at the door, so I fished out my purse and checked the price – 50p! For a loo in the park! No wonder the young woman in front of me hopped over the turnstile.
I'm afraid my days of jumping over the turnstile are long gone and with a sigh, I got out my cash. But I have to say, I resented it.
Are Community-led facilities the future?
Was I being unreasonable or is 50p a realistic sum to pay to enter a public convenience with no attendant, no hot water, and basic facilities? Would I fare better if it were community run? And what about families having a day in the park? Because as we all know, when one has to go they all decide to go!
As I muttered away I did find myself chuckling and recalling my old grandad who used to tell us that when he was a lad (turn of the 20th Century), they were grateful for an outside privy. Maybe I am too accustomed to luxury now, but that was just a glorified outside privy and it cost two thirds more than the station facilities and not a lace curtain or painting in sight.
Are there more expensive facilities out there? A penny for your thoughts . . .