Back To School Memories
---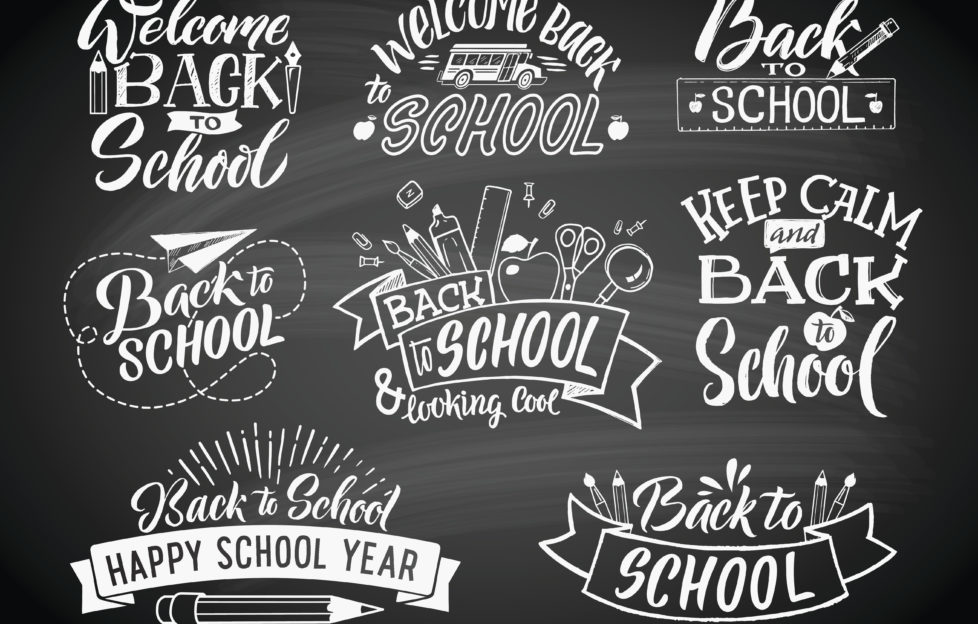 Here in Scotland, the new term has just begun – it's back to school time.
Badges have been sewn on blazers, labels ironed on gym kits – and it's extra-exciting for us this year, as my younger daughter Clare starts secondary. The first day of a new school year brings back lots of happy memories, of new shoes and shirts with stiff top buttons – how have things changed in the years since you started high school?
Technology
When I started secondary, we had no computers in our classrooms – remember the bare desks? In fact, the only computers were in the Computing Class, and you had to be in the top maths set to study computing as there were only enough machines for one class.
Induction Days
 'Settling-in' days aren't new, but children now often experience three days in their new school before moving up – that helps it all feel less 'strange' and gives them a chance to get to know the teachers whose classes they'll be in. It also helps them suss out what seems to be most important to teenagers – the contents of the lunch menu!
School Meals
Hands up who has memories of school lunches?! 'School dinners' have come a long way – there's a lot more choice and more emphasis on healthy eating. Which in the light of the obesity that seems set to be a problem for the future, is all good.
Gym Has Gone Hi-Tech
 I loved PE at school, but I seem to remember a lot of time was spent running round muddy playing fields in freezing temperatures. Clare's first gym lesson of the year took place in a fitness suite, involving equipment like cross-trainers and treadmills, and they're also lucky to have a swimming pool on-site. Changed days!
Uniform
Back in the day, pinafores or a below-the-knee pleated skirt were the order of the day. Ties were compulsory, make-up was a no-no, and standard school shoes were navy or black. Remember queueing in Clarks? It was so busy in July that they had a ticket system to prevent any queue-jumping unpleasantness!
Autumn Is Just Around The Corner
 Back-to-school in Scotland means autumn here is just around the corner. It's only mid-August, but there's a definite chill in the air in the mornings and evenings, and the nights are already 'drawing in'.  If more confirmation were needed, there was a huge spider in our bath this morning!
 What are your memories of going back to school? Were your school days the best days of your life?