Festival Of Quilt Winners
---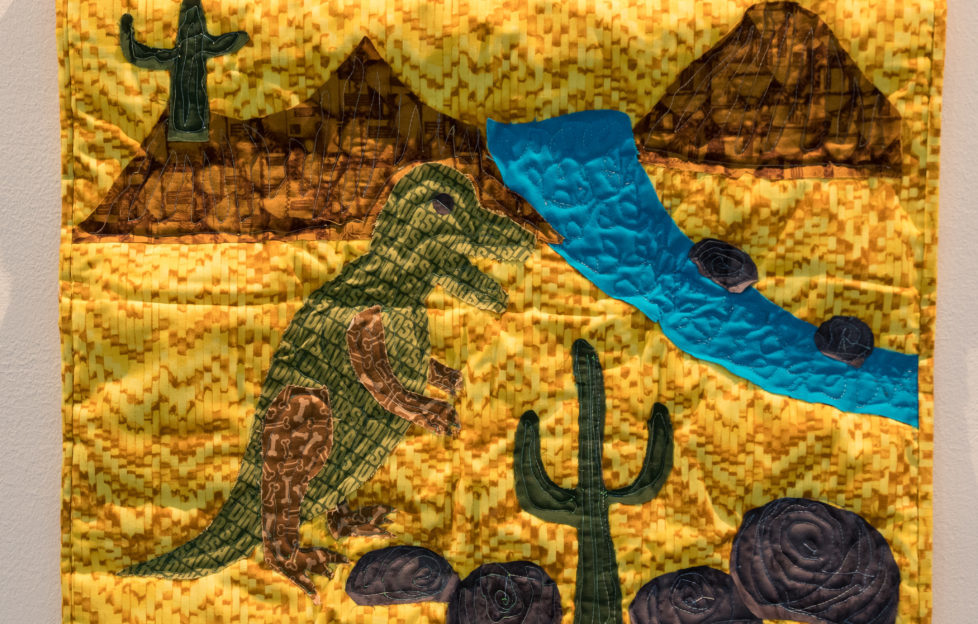 Congratulations to all the winners at The Festival of Quilts, one of the most prestigious quilt competitions in the world.
I am always in awe of the skills of quilters, crafters who have the knack of taking scraps of fabric and converting them into amazing works of art.
In doing so they are also keeping alive a craft that has been handed down over the generations.
Revealing the winners of the Festival of Quilts
I remember my granny having a quilt created from cast-off clothes and backed by my grandad's old shirts. Having lived through war and hard times, she was of a generation where nothing was wasted.
Many of today's quilts have evolved into amazing works of art, quilts that tell a story and are worthy of being hung on display and handed down in years to come. This is definitely the case with Bedfordshire-based quilt artist Karen Callaghan who won the 2018 Fine Art Quilt Masters competition.
Strelitzia
Karen's winning work, "Strelitzia", was inspired by a photograph of a leaf from a strelitzia plant and won the artist £5,000 in prize money.
This was a category that required entries to transcend craft and demand equal billing with gallery quality artworks but there were categories for novice quilt, art quilt, traditional, contemporary and modern quilts.
It is lovely to see children's sections, too, and we offer our congratulations to the Young Quilter and Schools winners who all produced quilts with the theme, Stitch(ing) Through Time. The youngest winner was Basile Tharel from France who created "The Desert Dinosaur". The judges commented on his use of shiny thread which is difficult to work with.
Starburst
A winner who can claim to be truly popular is Elizabeth Wife from Gloucester whose entry, "Starburst" won the Visitors' Choice Award.
Many of the winning quilts will be displayed in the Textile Galleries at The Knitting & Stitching Show in London (Alexandra Palace) this October and Harrogate in November if you would like to see them close up. Visit www.theknittingandstitchingshow.com to find out times and prices.