The Making Of Harry Potter
---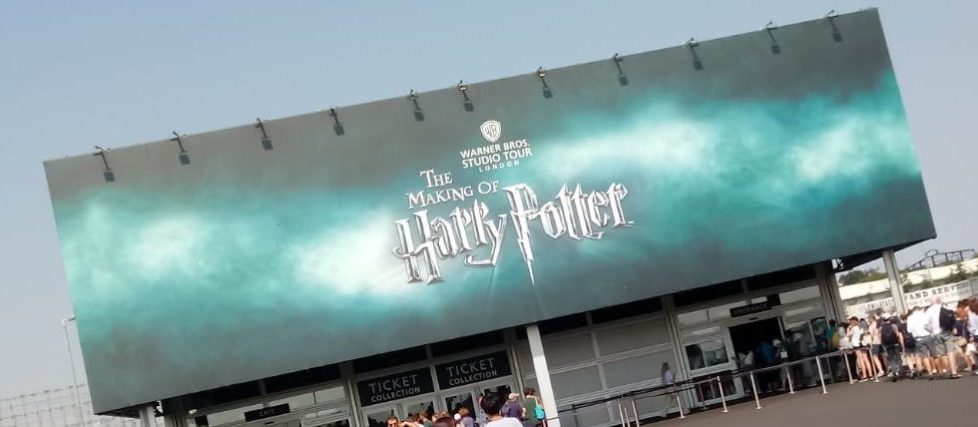 Lucy and her girls have a magical day at the Warner Bros. Studio Tour
Can you believe the first Harry Potter movie came out in 2001? Reading the books and going to see the films were a big part of our family life for years – every time a new film came out, it was an event, and we couldn't wait to see it!
The Making Of Harry Potter is an award-winning theme park in Leavesden, Hertfordshire, where all eight movies were filmed. The cast and crew made it their home for ten years.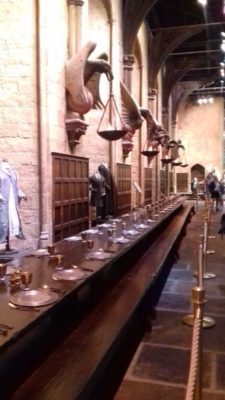 If it's in the films, it's here!
During filming, the production team preserved the original props, costumes and sets used in the movies, and it's these you can see on the tour. While the earlier films were being made, the later books were still being published, so everything was kept in case it was needed for a future film. If it's in the films, it's here.
Pre-booking is essential. We opted for a ticket which included bus travel to the attraction – mainly because the chances of us getting there, if I was navigating, were slim at best!
Bringing the books to life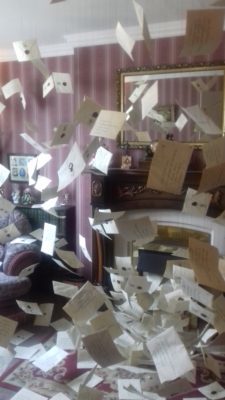 For children – and adults! – a day at The Making of Harry Potter is magical. From the moment the doors to the Great Hall are opened, you enter Harry's world. You can walk down Diagon Alley, enter Dumbledore's office (without a password!), and discover Hagrid's Hut – all just as they appear in the films. There's lots of interesting insider info on the exhibits – for example, the 'tiles' in the Ministry of Magic may look real, but they're actually made of MDF.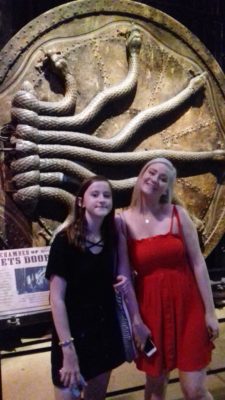 An amazing 588 sets were created at Leavesden over the 10 years the films were made. Every time I went round a corner, I kept thinking – that must be the best of the sets now, only to discover another completely brilliant surprise waiting. And they definitely keep the best until last – but I won't tell you what that is, in case you decide to visit!
The Hogwarts Express at Platform 9 ¾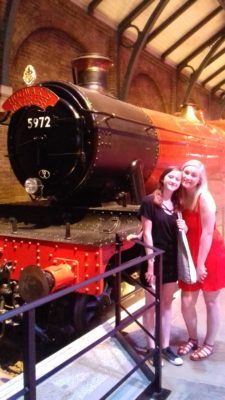 Highlights for us were the Hogwarts Express at Platform 9¾; climbing aboard the Knight Bus, a triple-decker bus made from two real-life double-deckers; and of course, we couldn't leave without sampling butterbeer – a non-alcoholic drink that was a favourite with Harry, Hermione and Ron on their visits to The Leaky Cauldron.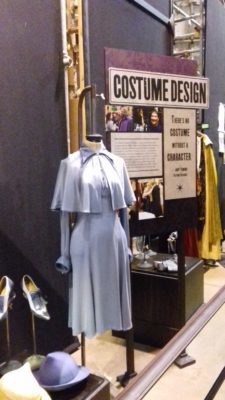 There's lots of surprising extras to see, too, such as the animatronics; the amazing prosthetics; textiles, such as the tapestry from the Black household; and my favourite – the costumes. Did you know the hats worn by the Beauxbatons girls in The Goblet of Fire were made by milliner to the Royals, Philip Treacy?
The Making of Harry Potter is such a fun day out – we had a fantastic time.