It's Soup-making Season
---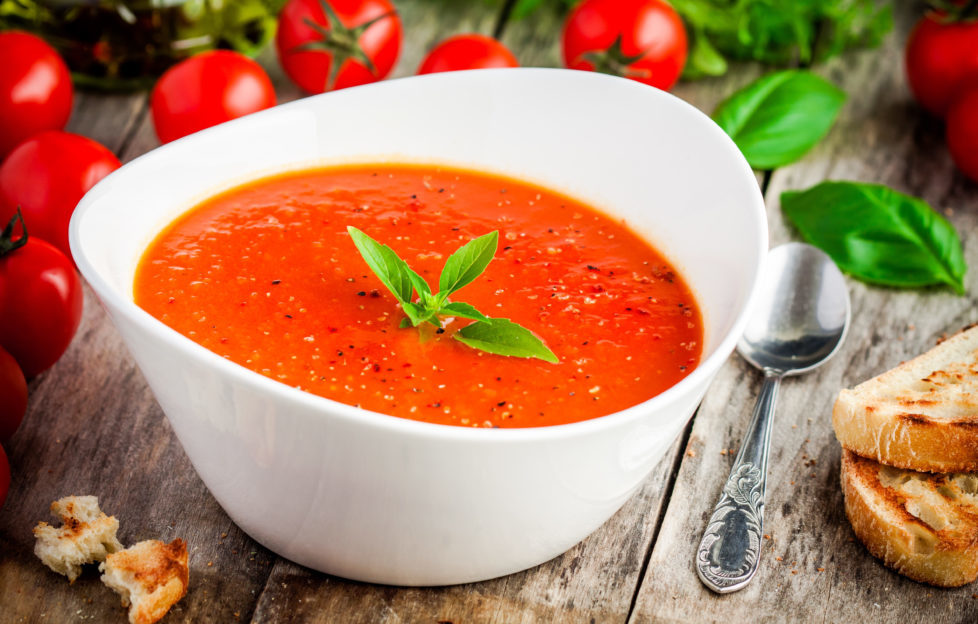 If there's one thing I love about autumn, it's soup.
There's just so much variety and you can tailor-make soup to suit your own taste.
It's fabulous for using up a glut of veg before it goes off and is nutritious and quick, too. What's not to like?
At the weekend I had a phone call from friends saying they'd be popping in for a visit and would be with me in under an hour and I also had a glut of tomatoes – the perfect combination for making a tried and tested homemade tomato soup, which I'm sure originally came from the pages of a Jamie Oliver recipe book.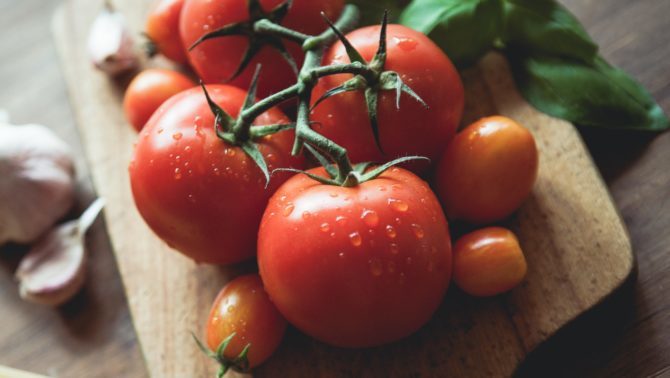 You basically put your tomatoes in a roasting tin, I quartered the big beef tomatoes and left the cherry tomatoes whole (removing the vine), add a peeled garlic clove and drizzle with olive oil and bung in the oven for half an hour.
It Practically Makes Itself
While the oven works its magic, you gently saute a finely-chopped red onion in around 3 tablespoons of balsamic vinegar until the liquid reduces. When the tomatoes are ready, you blend all the ingredients together, adding seasoning to taste.
You can adapt the recipe, too, just add a jar of drained peppers and roast alongside the tomatoes, or add some finely diced chilli to give it a warming kick.
The best thing is this soup practically makes itself, which allowed me to dash around the house with a duster!