Rembrandt in Edinburgh
---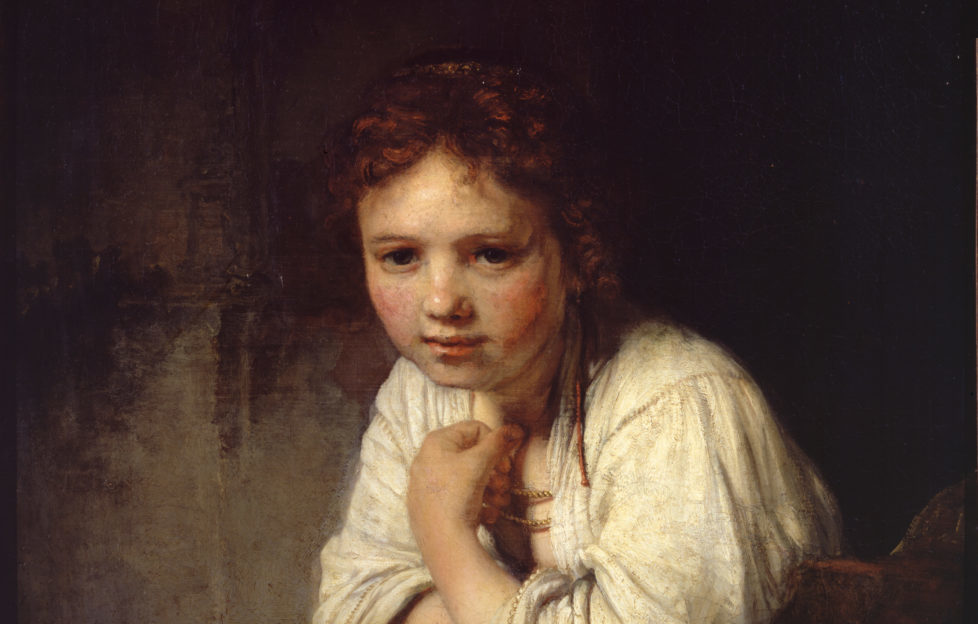 Pictured: Rembrandt Harmenszoon van Rijn (1606-69) Girl at a Window, 1645 Dulwich Picture Library, London Bourgeois Bequest, 1811
A sunny Saturday brings Lucy face-to-face with the work of Rembrandt, master of the 'selfie'
Did you know that more works by Rembrandt have been in the UK at some point in their history than any other country in the world, apart from the Netherlands?
The Royal Scottish Academy on Edinburgh's beautiful Princes Street is currently hosting Rembrandt: Britain's Discovery of the Master. This exhibition, which won't be shown anywhere else, looks at the relationship collectors, artists and writers in the UK have had with his work over the past 400 years.
Highlights include Belshazzar's Feast, on loan from The National Gallery in London; Girl at a Window, from Dulwich Picture Gallery; and The Mill, from the National Gallery in Washington, which sold for an incredible £100,000 in 1911. Some exhibits have never been on display before; others are in the UK for the first time in decades.
Who was Rembrandt?
Born in 1606, Rembrandt was the eighth child born to a relatively prosperous miller and his wife in Leiden, Netherlands. Working in Amsterdam from 1631, he settled there permanently in 1634 and became a super-successful painter and printmaker, also running a busy workshop.
He married his art dealer's cousin in 1634, and despite his wife's financial support and society connections (which helped him secure commissions), was declared insolvent in 1656, never again prospering as he had done at the height of his career. He's known as a master of the self-portrait, with over 75 known images documenting his life and appearance throughout his career.
Why is he so popular here in the UK?
The starting point for the exhibition is the Self Portrait as a Young Man, which was acquired for superstar collector, King Charles 1. From then on, Rembrandt's popularity in the UK grew steadily, and works such as Landscape with the Rest on the Flight into Egypt (1647), on loan from The National Gallery in Dublin, came into the country.
By the 1770s, 'Rembrandt mania' was in full swing, and British collectors brought his work to Britain, including An Old Woman Reading, 1655 (Buccleuch Collection) and A Woman In Bed (Sarah), 1647, now in the National Galleries of Scotland.
Rembrandt's popularity increased even more in the Victorian era, when public art galleries, exhibitions, and affordable prints became available. The exhibition shows how Rembrandt's work has not only remained popular, but continues to influence British artists right up until the present day.
Until 14 October, 2018
Tickets – Tickets £10 to £15, off-peak and concessions available. Children 12 and under, free.
RSA, Princes Street, Edinburgh EH2 2EL: 0131 624 6200