Autumn Knitting and Stitching at Alexandra Palace
---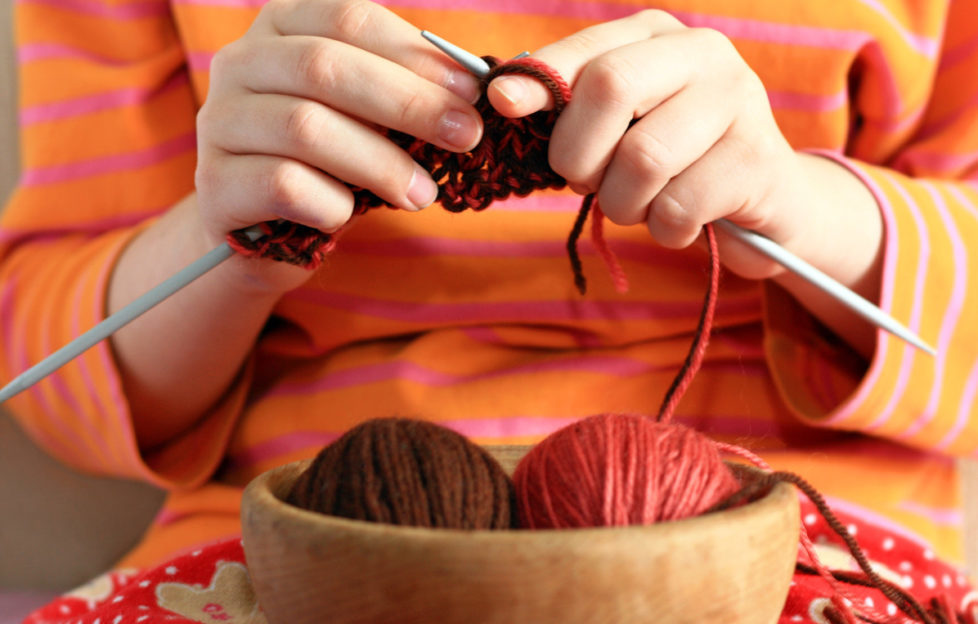 The UK's biggest textile art, craft and design event, The Knitting & Stitching Show at Alexandra Palace, London is less than one month away.
This year's autumn show takes place from 11th-14th October 2018 and has a fresh new layout, look and feel.  Brand new features for 2018 are: the entire Edward's Menagerie collection from TOFT – 300 amigurumi crochet patterns by Kerry Lord, which will be displayed in the Palm Court Foyer; a TOFT-hosted Hangout Area for crafters and Instagram friends to catch up; Artists in Acton, presented by Art Van Go – a live, working studio space featuring mixed-media textile artists including Amanda Hislop and Alison Hulme; The Craft Village featuring small boutique craft companies and comfortable places to sit and relax; The Innovation Station featuring demonstrations of the latest craft products; The Knitters' Café (sponsored by Mez) in The Great Hall, hosted by Knitting For All, in partnership with Rowan – an information area about careers teaching knitting and crafting classes, and The Prosecco Bar, located in The Grand Hall. 
What's in store for visitors?
Visitors can enjoy over 250 practical workshops (sponsored by Create & Craft) and demonstrations by top tutors, including a dedicated Dressmaking Studio (sponsored by Vlieseline Freudenberg), The Knitworking Station where volunteers from UK Hand Knitting offer drop-in knitting and crochet lessons, and over 300 specialist craft suppliers from all over the world.
Headlining the show's Textile Galleries this year are artists Caren Garfen, Jenni Dutton, John Allen and Nigel Cheney.  There is also spectacular work by Alysn Midgelow-Martin, Carol Naylor, Cas Holmes, Dawn Hemming, Emily Tull, Lynn Hulse, Nicolas Jarvis and Susan Chapman.  Exhibiting groups are Dionne Swift and Collective Stitches, the Embroiderers' Guild, the Royal School of Needlework, SAQA, Studio 21 and Yoke.
The next generation of talented textile graduates will be showcasing their work in the Graduate Showcase.  Students exhibiting their work include: Amy Elizabeth Vance and Fay Jones from University of Central Lancashire; Emma Wilkinson from Edinburgh College; Jessie Dickinson from Falmouth University; Suzanne Redois from Nottingham Trent University; Apan Azad from Huddersfield University; Kerry Napier from Newcastle College; and Libby Vale from Hereford College of Arts.  Exhibiting scholars will be Melanie Kay and Jessica Grady from University College London.
 Exciting VIP Ticket package
An exciting new Premium VIP Ticket package is new for 2018, and includes priority show entry, a free gift, access to the Premium VIP lounge, unlimited tea and coffee served in the Londesborough Room, complimentary lunch, VIP Cloakroom and toilets, £1 workshop discount, show guide and exclusive access to patterns and instructional videos.  Terms and conditions apply to the Premium VIP Ticket package.
Standard adult tickets are £15.50 (concessions £14.00).  A wide selection of options is available at https://www.theknittingandstitchingshow.com/london/or by calling 0844 581 1319 (+44 0121 796 6100 from outside the UK).  A £1.50 booking fee applies per order and full Terms and Conditions are available on the show website.