Fiction Sneak Peek: Oct 13, 2018 issue
---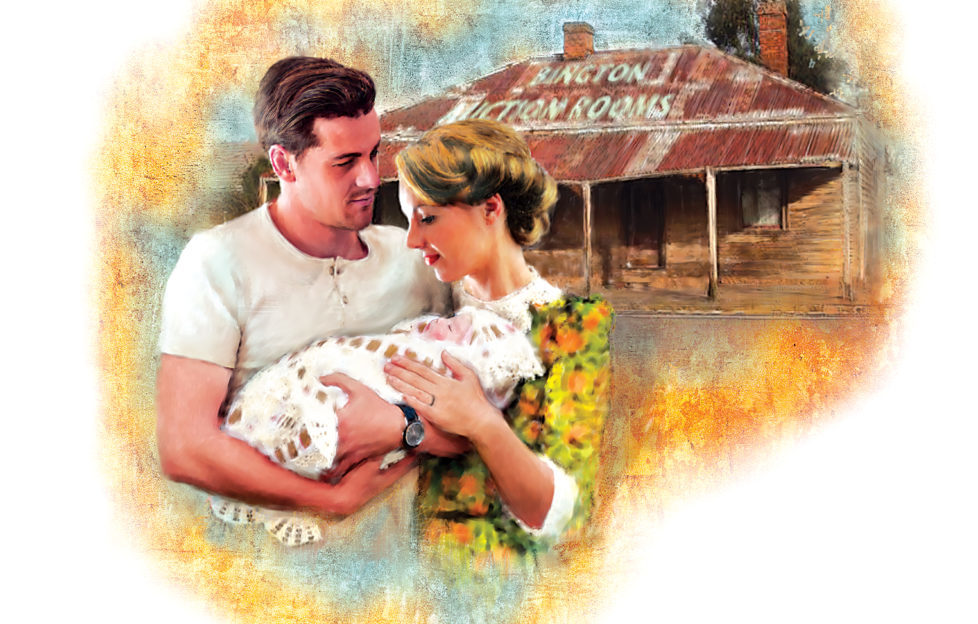 Illustration: Helen Welsh
Can you tell this story is set in Australia? I think Helen Welsh's illustration has that hot dusty look about it. A Change Of Luck by David Kippen takes place in 1932, when Tom and Alice have fallen on hard times. David is Australian himself so this story has a unique authenticity about it. He was at our latest York workshop, actually, with his wife Sandra, and it was super to meet them.
As children many of us believed in a magical place, and adult Emma finds the idea tempting even now in The Rainbow Path, an emotional story by Ellie Edwards.
In Opening Doors by Alyson Hilbourne, Polly's cottage keeps frightening off her boyfriends. Her cottage? It's not haunted – so what's going on? Illustration by Helen Welsh.
Concidentally The Magic Of The Highlands opens with another cottage – the cottage Gordon is traying to reclaim from a sitting tenant. Hmm, sounds like a nice guy. Read Patsy Goodsir's story to see if he gets his come-uppance.
Sometimes I just fall in love with a story the second I read it. It happened with Under My Umbrella by Eirin Thompson, and then I was so chuffed to find the perfect illustration for it by Jim Dewar. It's a super story; makes a rainy day fun.
Uh-oh. A Protest At The Cat Café. What's up with Maxine and Angus? Read Suzanne Ross Jones's latest about Gladys and the gang.
Made for each other. That's Ellen and Harrison in Soul Mates. But there's a problem. This is a wonderfully thoughtful and insightful story by Susan Blackburn, illustrated by Ruth Blair.
Series
The write-up for Busy Bees by Della Galton is "practice makes perfect" – but who's practising what?
In Riverside we left them last week after the explosion at the Ship Inn… You can't possibly miss the latest in our exclusive soap by Glenda Young.
Serials
In The Mystery Of Macgregor's Cove by June Davies, Noah still has eyes for Amaryllis, in spite of Simon. Ooh…
On The Primrose Line, meanwhile, not everyone's keen on the idea of a grand day out. Its author, Petrika North, is our Writer of the Week, chatting to Alan, his editor on the Fiction Team, about his serial. Illustration: Gerard Fay.