Remembering the Animals of WW1
---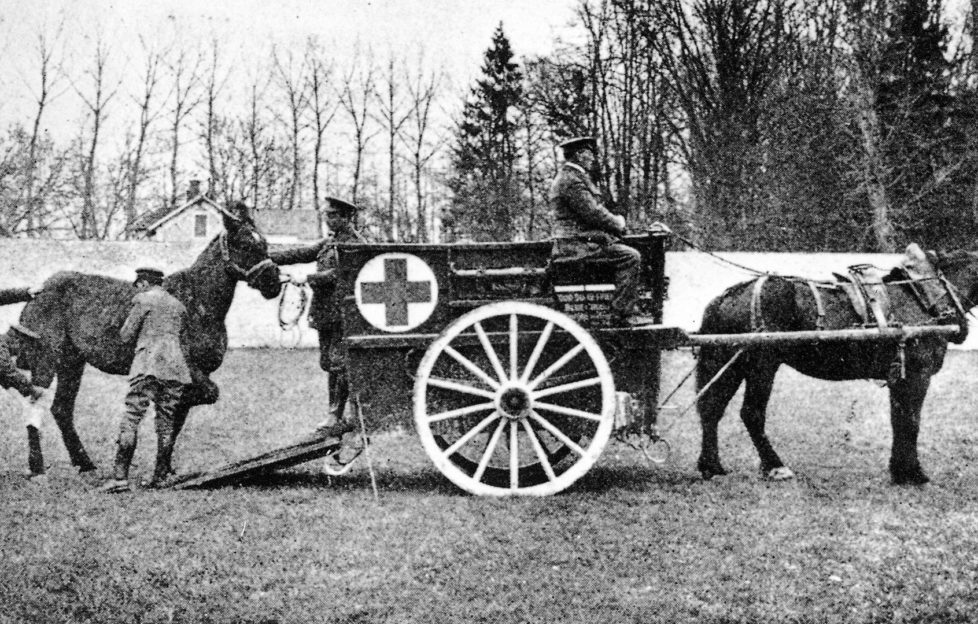 As we approach the 100th Anniversary of the Armistice, Lucy discovers the vital part The Blue Cross Fund played in caring for sick and injured animals during the First World War.
Did you know that animal charity Blue Cross played a part in looking after animals injured in the line of duty, during the First World War?
Blue Cross was founded in 1897 and was known at that time as Our Dumb Friends' League, or ODFL – 'A Society For The Encouragement Of Kindness To Animals'.
Two years before war broke out, ODFL had established The Blue Cross Fund to collect donations from the public, to provide assistance to animals wounded in action during the 1912 Balkan War. The fund was named after the flags displaying blue crosses which had flown above animal hospitals. This was to distinguish them from clinics treating wounded troops, which had a red cross.
 Animals in Action
During the First World War, animals saw front-line action. Dogs ran messages, detected mines and went on patrol; pigeons flew dangerous missions, carrying urgent messages over long distances; and horses hauled machine guns, ammunition wagons, ration carts, and other vital supplies.
The Blue Cross sent ambulances and veterinary supplies to over 3,500 British units. They extended help to the French, Italian, and later the American army, and provided veterinary surgeons to treat injured horses and other animals on the battlefields.
Their veterinary parcels contained essentials such as medicines, clippers, and antiseptic, portable forges and bandages.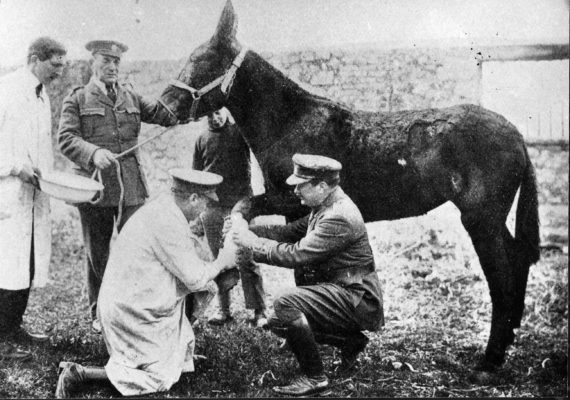 Help Our Horses
At the outbreak of WW1, The Blue Cross Fund was quickly reopened to assist horses who were wounded or were suffering from disease, mange, ill-fitting shoes, or a lack of clean food and water.
By the end of 1914, the Blue Cross flag was flying over four horse hospitals in France. Horse ambulances were provided to remove injured horses quickly and humanely from the battlefield. Further hospitals were established as the war progressed, with English veterinary surgeons tending to "poor stricken and affrighted creatures which reach the haven of the Blue Cross hospitals direct from the battlefield."
Between 1914 and 1918, over 50,000 sick and injured horses and 18,000 dogs were treated thanks to The Blue Cross Fund. This was possible thanks to the £170,000 – worth around £6.5 million today – raised by the Blue Cross and given in donations by the great British public.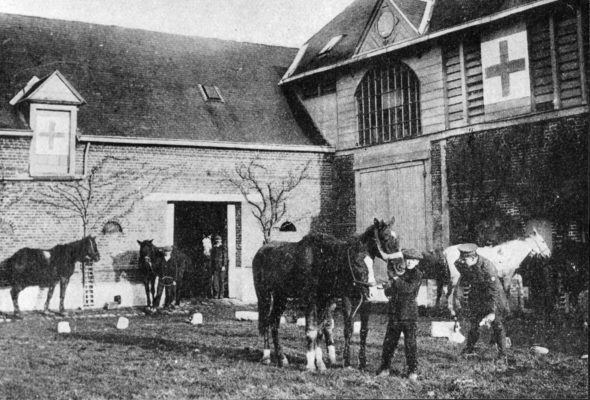 Goodbye, Old Man
Money for The Blue Cross Fund was raised in a number of ways, including the sale of postcards, the most famous of which was called Goodbye, Old Man. It shows a soldier saying goodbye to his mortally-wounded horse, while a fellow soldier urges him to keep moving.  The original painting by Fortunino Matania is still owned by Blue Cross, and can now be found in their animal hospital in Victoria.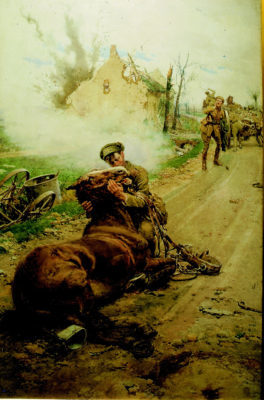 After the Armistice
After the Armistice, Blue Cross rescued more than 4,000 war horses, and also opened quarantine kennels, funding the costs of reuniting loyal dogs with their human handlers.
Here's a lovely quote from an unknown veteran: "Just a line to let you know that Rags arrived safely by the six o'clock train yesterday. My friends have been telling me that she would not remember me after all these months, but when she heard my voice on the platform she went almost frantic to get out of the box."
We Will Remember Them
ODFL changed its name to Blue Cross in 1950, in recognition of the importance of The Blue Cross Fund during both world wars, and the public's wonderful support. Then, as now, they're committed to helping sick, injured and abandoned animals, thanks to the generosity of their supporters.
"We believe that the sacrifice of the men, women and animals of the First World War should never be forgotten, and we will remember them."
All images courtesy of Blue Cross