Banana Bread With Chocolate Drizzle Topping
---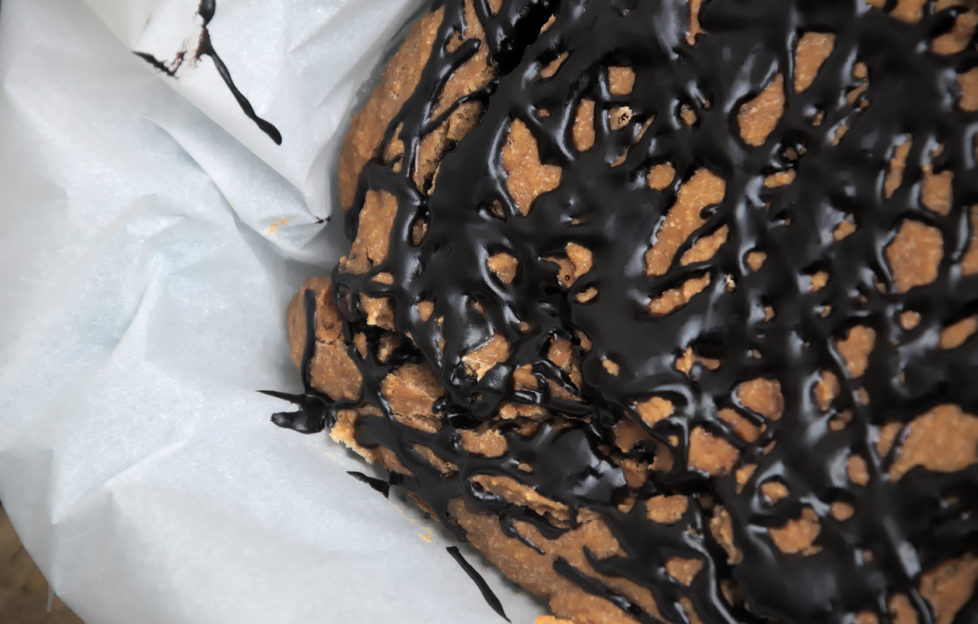 220g Soft butter
200g Brown caster sugar
1 tsp vanilla extract
3 Eggs
1 tsp Baking powder
220g Plain flour
2 browning bananas
It's not often of late that I make a regular cake but banana bread was too tempting.
In one of our recent videos, Jaclyn had spoken about banana bread and since then I've been looking for an excuse to make it. We had guests over on a Sunday afternoon and I had a sorry-for-itself brown banana languishing near the fruit bowl. Aha! I thought as I swiped it up and reached for the flour, eggs, and butter – banana bread ahoy!
The smells that wafted their way through the house were delicious, and the guests had a glint in their eye as they entered the house, nostrils a-flare with the sweet scent. I drizzled some dark chocolate on top to balance the sweetness, and it did the job perfectly.
Cream the butter and sugar together until smooth.
Add the vanilla, and stir well then the eggs one at a time, (or all together depending on how rushed you are). Beat well.
Add the baking powder to the flour and mix well then add the flour and bananas (mashed), mixing well.
Pour into a loaf tin and bake for 45-50 minutes at 170-180C. Check by inserting a knife and seeing if it comes out clean.
Melt the dark chocolate, and using a teaspoon, drizzle over the cake in any desired direction you want.