Fiction Sneak Peek: Nov. 10, 2018 issue
---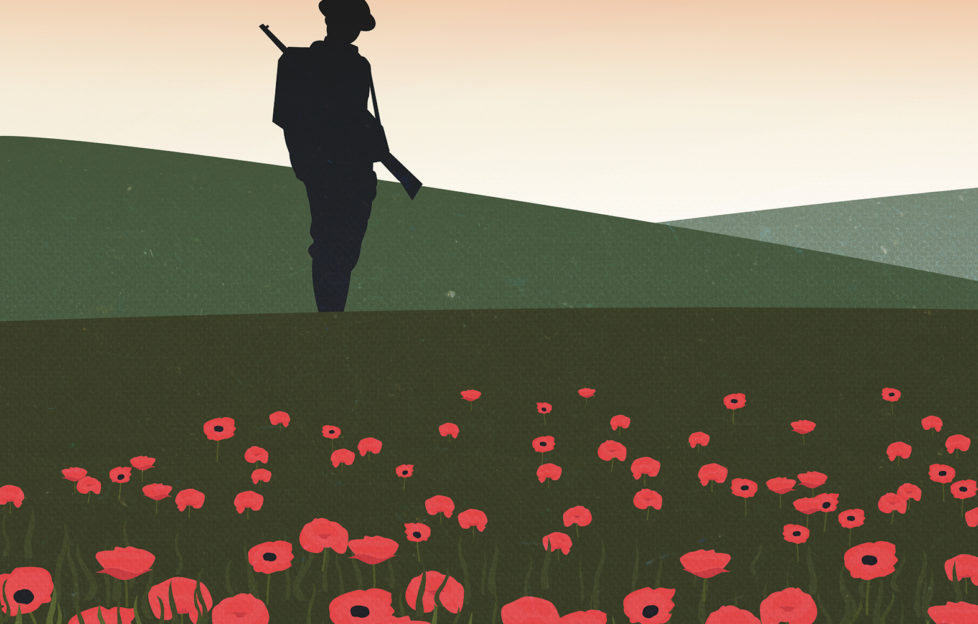 Illustration: iStock
This sneak peek sees an issue featuring many stories and features commemorating the centenary of the Armistice.
In Flanders Field is by Marcia J. Lingard, just one of the short stories we chose on the theme of Remembrance to mark this 100th anniversary.
Marcia is my Writer of the Week where she talks about what moved her to write it.
The issue opens, though, with a story set now and on a different theme. In Life After Owen by Teresa Ashby, Emily can't forget the past – which isn't really a different theme at all, is it? Illustration by Philip Crabb.
In Read All About It by Elizabeth McKay, Chrissie knows the value and joy of books, and finds a novel way to share it with others. Illustration by Ruth Blair.
Another of our Remembrance stories next, Age Shall Not Weary Them by Annie Harris. In this a group of school pupils of today honour those from their village who fell.
In Home From Home Mel made a major decision when she was feeling low – but now she's on the up again, how's that decision looking now? Susan Blackburn's story is illustrated by Kirk Houston.
Alison Carter's Remembrance story A Red-letter Day is set in 1918 and takes the form of letter between Noelie and her sweetheart Artur. Illustrated by Mandy Dixon. Alison told us she wanted to mark the signing of the Armistice and this story is what resulted.
A modern story of memories: that's Love From Madeleine by Eirin Thompson, illustrated by Kirk Houston. This is another one that features letters, this time the ones that have connected Larry and Madeleine for 50 years.
Series
Say It With Flowers by Jan Snook is our fun new series about the ladies of the floral art group. Jennifer and Alison have first night nerves.
Juan proposes to Carol – and then to Anna! What's going on in Riverside, our weekly soap by Glenda Young?
Serials
In An Australian Advenure by Jan Snook, Laura's trip isn't going well. And to make matters worse, is that a new lady in Oliver's life? Illustration: Helen Welsh.
If you've been dying to know how The Mystery Of Macgregor's Cove resolves, it's the last instalment of June Davies' serial this week. My lips are sealed…. Illustration by Ruth Blair.
If this sneak peek has piqued your interest, subscribe to "The People's Friend" today.