Remembering "Fighter-Writer" Joseph Lee
---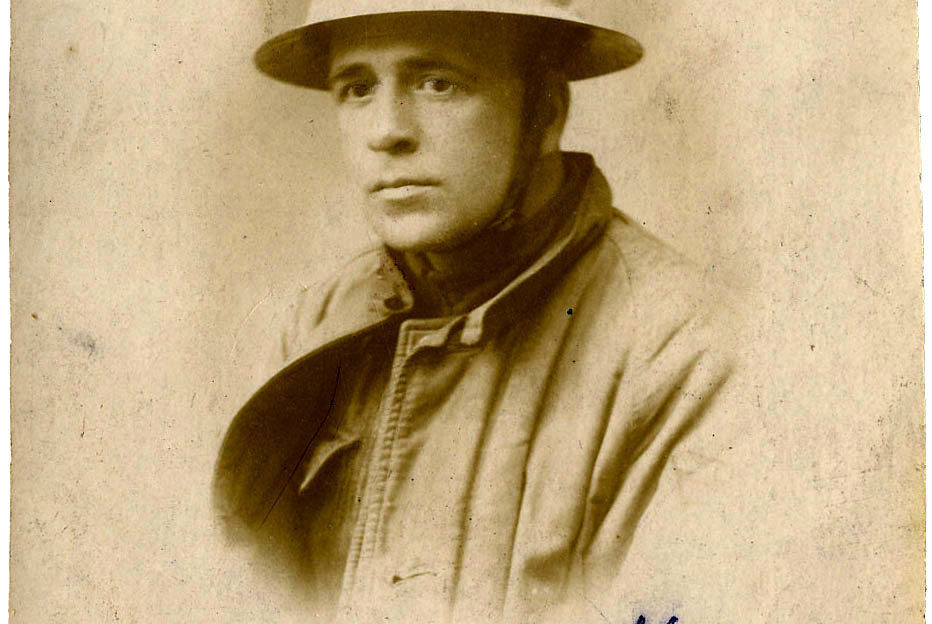 Joseph Lee was born in Dundee, home of the "The People's Friend", in 1876.
When war broke out in 1914, Lee was almost 40, and suffered from asthma. Nonetheless, he joined eight fellow journalists from Dundee in volunteering for the 4th Black Watch, and together they became known as "the Fighter- Writers". Included in their number were a staff writer on "The People's Friend", John (Jack) Beveridge Nicholson, and W. Linton Andrews, then Editor of "The Dundee Advertiser".
Lee recorded daily life in the trenches, on the battlefield, and as a POW with his sketches and his poems, which he sent back home for publication. He would become known as "the Black Watch poet".
On July 13, 1915, tragedy struck when Nicholson was killed in action, aged only 21. After being shot close to the heart by a sniper, he died in the arms of his friends Joseph Lee and Linton Andrews. The Editor of the "Friend" announced Jack's death very sadly, mourning the fact that "his bright presence will cheer us no more". Lee wrote the poem "Marching" as a tribute to his friend:
Linton on my left hand –
But, alas! poor Jack!
Marching, marching,
Quietly does he lie,
Marching, marching,
Who so sad as I?
Ballads of Battle
Two books of Lee's war poems and sketches were published during his time at the Front – Ballads of Battle, and Work-a-Day Warriors.
Taken prisoner in 1917, Lee spent the remainder of the war in a POW camp. He served once again in the Second World War, this time in the Home Guard. After marrying, and living and working in Epsom, he came home to Dundee, where he died in 1949.
Once ranked alongside Siegfried Sassoon, Wilfred Owen and Rupert Brooke, Lee had until recently been forgotten as a War Poet. We're thinking of him as the Armistice Anniversary approaches, and of our own Jack Nicholson, and of all those who lost their lives in the Great War.
As our own tribute, here's Joseph Lee's thought-provoking "German Prisoners", penned in 1917, and reproduced here by kind permission of University of Dundee Archive Services.
German Prisoners
When first I saw you in the curious street,
Like some platoon of soldier ghosts in grey,
My mad impulse was all to smite and slay,
To spit upon you – tread you 'neath my feet.
But when I saw how each sad soul did greet
My gaze with no sign of defiant frown,
How from tired eyes looked spirits broken down,
How each face showed the pale flag of defeat,
And doubt, despair, and disillusionment,
And how were grievous wounds on many a head,
And on your garb red-faced was other red;
And how you stooped as men whose strength was spent,
I knew that we had suffered each as other,
And could have grasped your hand and cried, "My brother!"