My Grandmother Worked In A Bomb Factory
---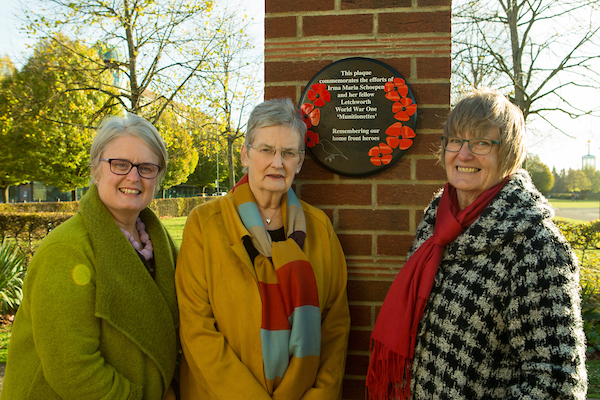 Ancestry, the world's largest family research website, shared with us the incredible story of Irma and granddaughter, Carol, as we head towards Remembrance Day 2018.
Irma and her husband, Georges Heinen, were both from Belgium originally and immigrated to England during World War One. Although both Irma and Georges were Belgian, they actually met in the UK in Letchworth, Hertfordshire, which was at the time a flourishing little Belgian community. While in Letchworth, Irma worked in a local Belgian-owned ammunitions factory, a job which played a significant part in World War I. Making munitions was highly dangerous work, with munitionettes earning the name "Canary Girls" as a result of the toxic yellow chemicals which stained their skin.
Irma and Georges went on to get married in Letchworth at St Hugh Roman Catholic Church in the town. After World War Ithe married couple went back to Antwerp and ran a small grocery shop in Berchem, which was frequented by Royal Engineers who were based near the town.
Our case study, Carol, is the granddaughter of Irma and as part of our centenary campaign, we took Carol back to the site of where her grandmother lived and worked to unveil a commemorative plaque in Irma's honour.
How did your grandmother end up working in munitions?
In 1915, a Belgian diamond merchant called Jacques Kryn, his brother George and Raoul Lahy fled their native country, Belgium and arrived in Letchworth. They used some of their wealth to help set up a munition's factory in Letchworth Hertfordshire. I believe that Irma was travelling in the same refugee group and that is how she got interested in working in munitions because a lot of her country men and women would be working there. She was only 16 years old at the time and her mother, Rosalie, would have encouraged her to work with her fellow Belgians. By the end of 1916 there were around 2000 Belgians living in Letchworth.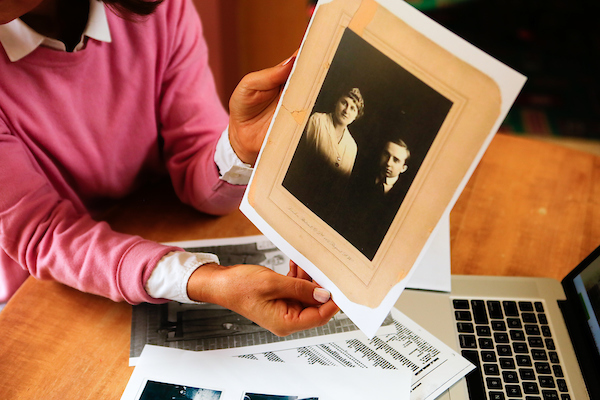 Did she talk about the danger of the job?
She never spoke of her experiences in the factory. The work was very dangerous and dirty but I am sure as a young girl she would have wanted to be with fellow Belgians.
How did she feel about working there? Was she pleased to be part of the war effort?
Irma was a very proud person, but a conscientious worker and along with her older sisters would have wanted to do her bit for the war. As far as I am aware she had no health problems from working in munitions. The advantages were that she was with her fellow countrymen and women, no problems with the language, although they all learnt English quickly.
How did you feel going back to site and unveiling the plaque?
It was my first visit to Letchworth and it was a very emotional experience, especially seeing the plaque for the first time. It was wonderful to tour the town seeing all the places that Irma would have been. Natasha was lovely, made me feel comfortable straight away and I had a wonderful day. I am sure a visit with Irma would have been amazing, but who knows she might have been there in spirit! I'm so grateful that Ancestry has honoured my grandmother in this way. The efforts of people on the home front are often forgotten but I have learned so much about my family history through Ancestry and would encourage others to do the same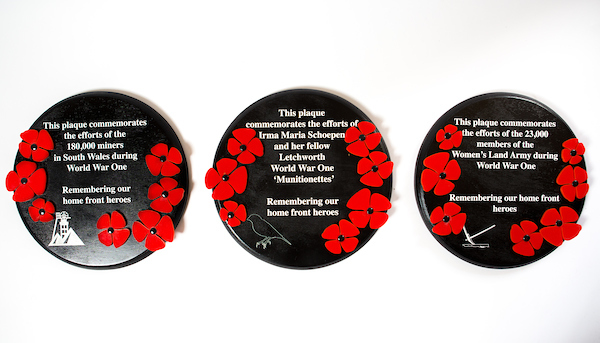 To mark the Centenary of WWI, Ancestry – the global leader in family history and consumer genomics – together with the Royal British Legion, is unveiling a series of commemorative plaques to remember the millions of often forgotten Home Front Heroes. As part of the campaign, Ancestry will reveal a poppy decorated plaque at Broadway Gardens at Letchworth in Hertfordshire this week to remember the munitionettes who contributed enormously to the war effort.
To find out whether your ancestors worked as munitionettes, or what their role was in the war, visit Ancestry for free access between 8 November and 12 November.