Fiction Sneak Peek: December 1, 2018 issue
---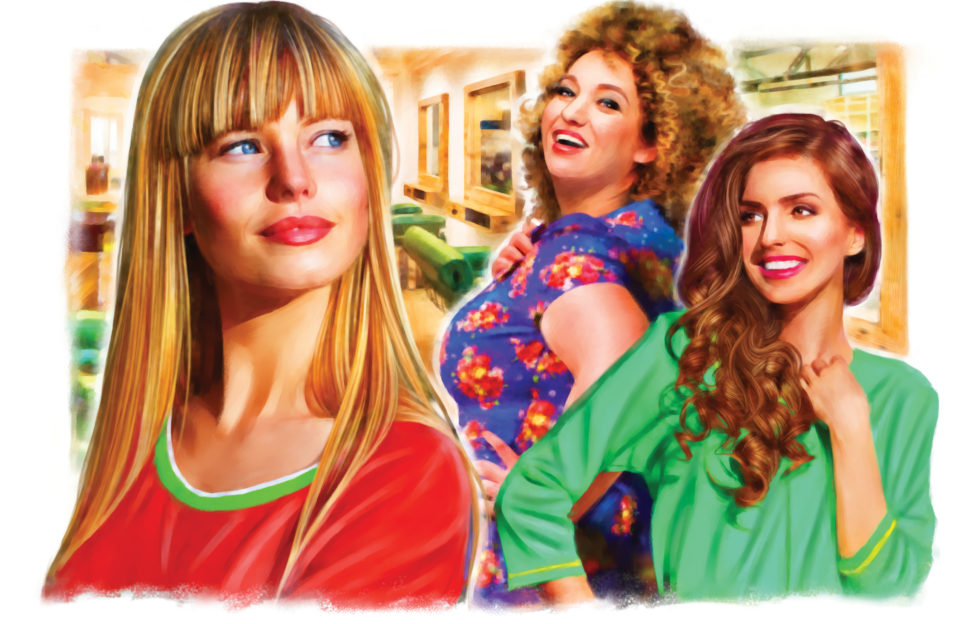 Illustrationby Kirk Houston
I'm sorry but it's time to mention Christmas. I know – only about three months behind all the TV ads….
We've a new serial starting this week by Della Galton, written specially for us for the festive season. Della's a very familiar "Friend" name from her short stories, but unbelievably it's her first serial for us. Hopefully the first of many. Alan chats to Della as our Writer of the Week.
In All I Want For Christmas, three very different friends have three very different goals for their Christmases this year. Can they achieve them? Illustrated by Kirk Houston.
Meanwhile in our period serial set in the 1900s, the families are eager to hear the latest news from Jenny and Ben. Hold Fast To Your Dreams is by Deborah Siepmann, illustrated by Sailesh Thakrar.
Short stories
Chrissie has been ordered to go shopping in the latest Glyn and Chrissie crime caper by Val Bonsall. What's that about? Trouble In Store is illustrated by Philip Crabb.
In The Doll's Hospital by Sarah Swatridge, Sophie has run out of work experience options. There's only one place left. Guess where? Illustration by Jim Dewar.
Lydia Jones writes delicious young romances for the "Friend", and here's another. In Leave It To Chance, Rachel's not looking for romance, despite what Mum thinks. Seems Fate disagrees, too… Illustration: Philip Crabb.
What do you think when someone says The Big Day? Wedding? So how about A Big Day At The Cat Café? Get your confetti ready…. By Suzanne Ross Jones.
Decorating the Christmas tree is a special time for most people, I reckon – so many memories – and it's the theme of Magic Moments by Alison Haylock.
In Golden Days by Christine Bryant, Joe and Daisy have their own Big Day to celebrate – or do they? Illustration: Jim Dewar.
Maureen and Jean are back, heading for the German Christmas markets in Gifts Galore! By Eirin Thompson. I like these two. They'd be great fun over a cuppa and a scone. As usual they're illustrated by Ruth Blair who captures their personalities so well.
Series
It's Christmas fayre time in Say It With Flowers by Jan Snook.
And a mysterious text message has Mary turning detective – or spy. You can't miss the latest in Riverside, our exclusive weekly soap by Glenda Young.