Go-go Gadget!
---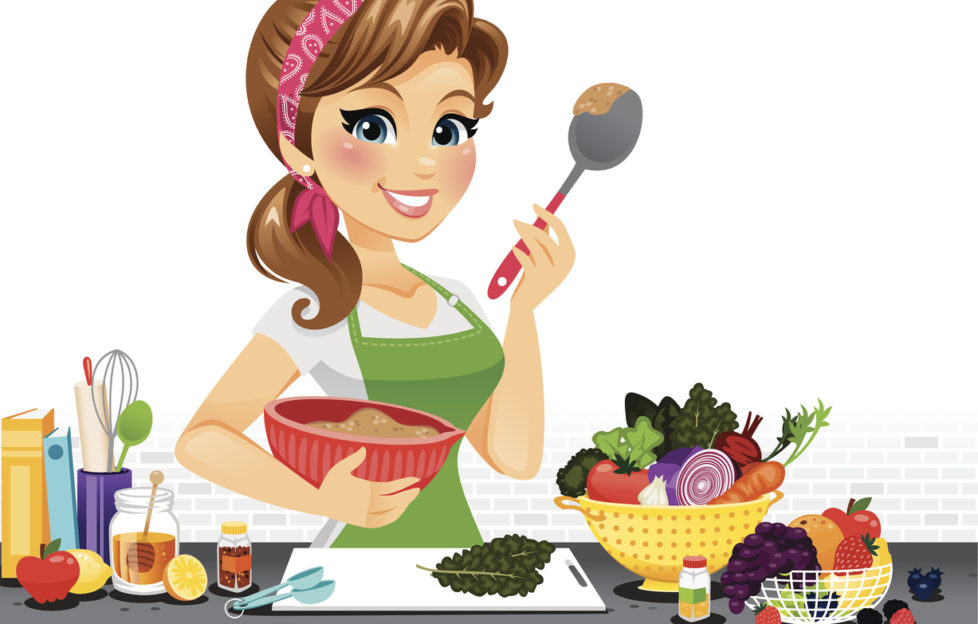 A pretty girl showing off her skills in the kitchen! Surrounded by fresh produce, seasonings, cook books, etc, she looks like she is ready to make anything.
I love a good gadget, and find it hard to resist the temptation to buy some new clever time-saver for the kitchen. And with Christmas coming up, ideas for original gifts are always welcome.
So when I headed off to the BBC Good Food Show in Glasgow a little while ago, I had a plan. I would take only a small amount of money, do at least two tours of all the stalls and then have a very stern word with myself. (Do you need it? No, do you REALLY need it . . .? You get the picture.)
But I love watching the demonstrators and hearing their patter. They're so entertaining – and persuasive!
Persuasion
Ritchie from Devon provided a masterclass in knife skills while demonstrating the Aston Knife Sharpener. Did you know that you could slice a tomato's flesh off its skin? And then slice another sliver of tomato off the skin? No, neither did I. And I wouldn't have believed it till I saw Ritchie in action. The transparent section of tomato skin left on the chopping block can't have been any thicker than spider silk. Amazing.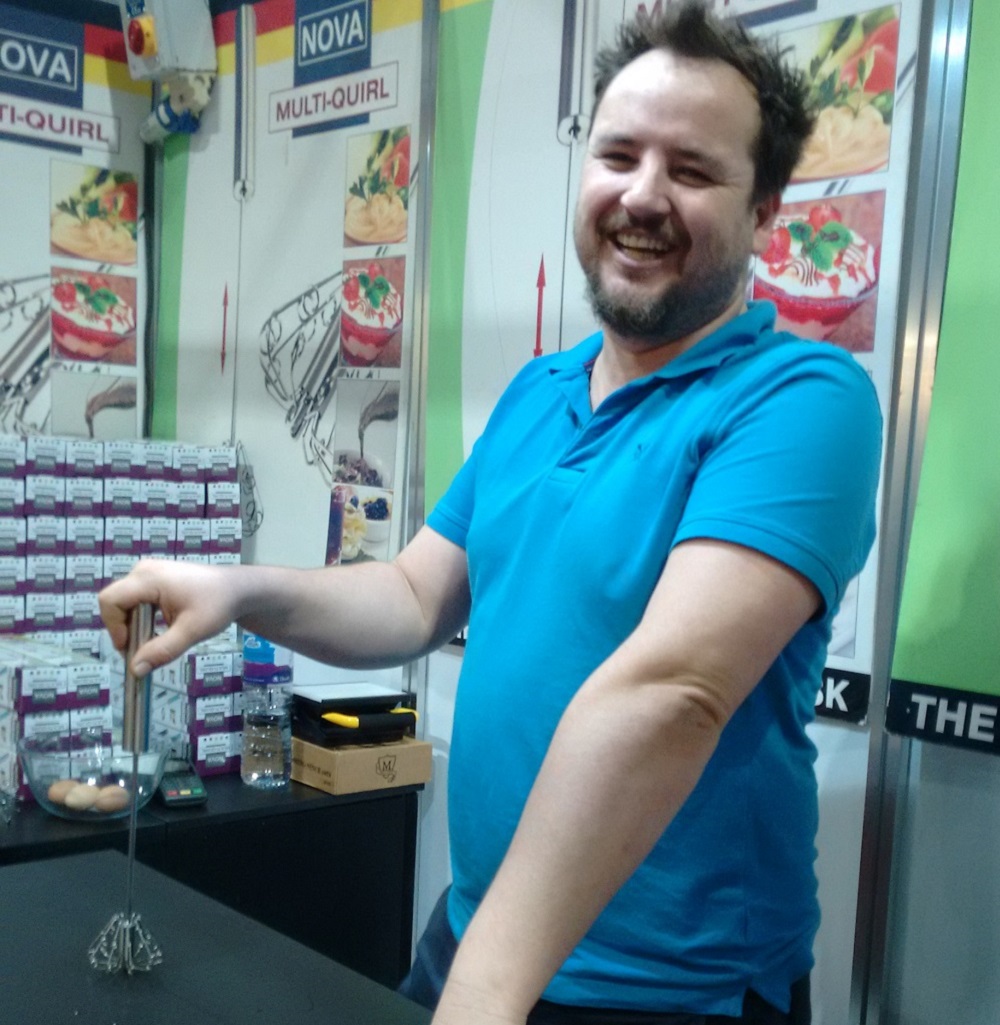 My jaw dropped again watching the multi-quirl whisk make short work of turning skimmed milk into perfect froth for home-made lattes, cappuccinos or milkshakes. The loops and whorls in the business end of the whisk introduced so much air so quickly that you could imaging making meringues in minutes. It's a stylish looking piece of kit, too. Clinton, the friendly South African demonstrator, had his audience queuing up to buy. So far, though, I was staying strong and true to my plan.
Great Gifts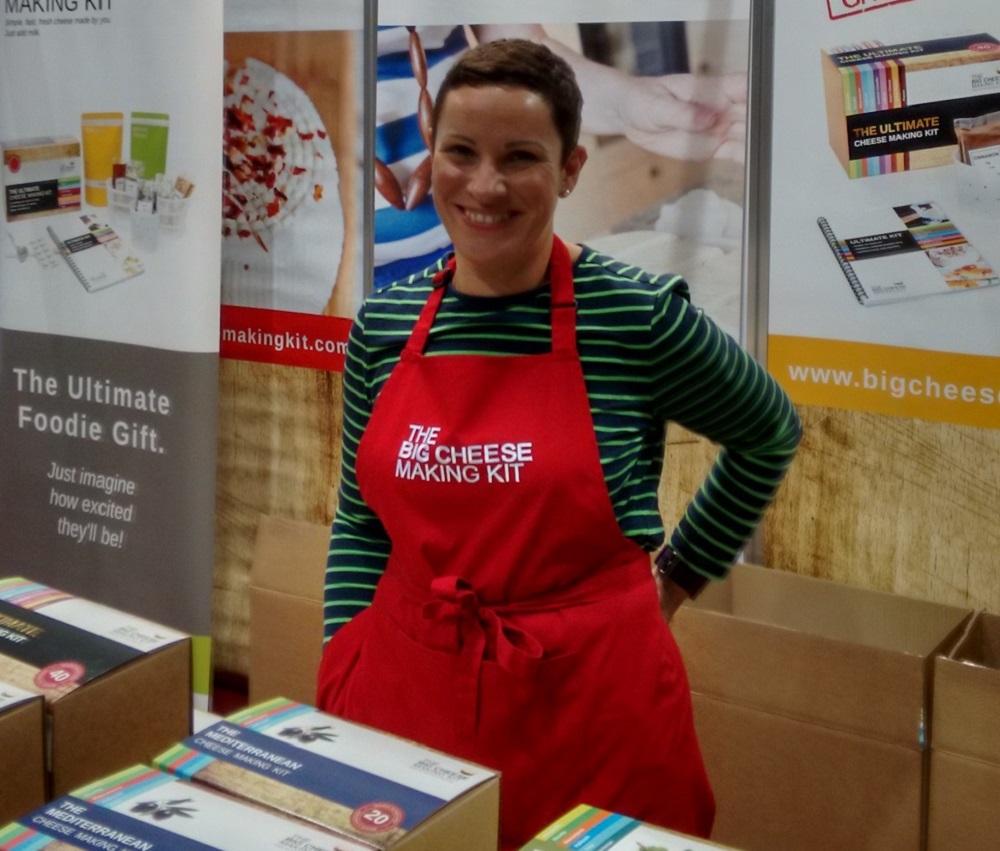 Several gadgets and demos later, it was becoming more difficult. I'd seen a fabulous hand-powered vegetable chopper and almost persuaded myself that I would definitely use this . . . often. I'd passed by the lovely, though oh-so-heavy saucepan set and cast regretful glances at the healthy-looking rotary fryer. The silicone stretchy lids that fitted over practically any container, or even over a cut fresh melon, were especially appealing. What a great way to reduce clingfilm use. Similarly, the reusable waxed food wraps looked like a great idea. The home-made cheese kits were a serious temptation. Who wouldn't want to make their own mascarpone? And what a great gift for the gourmet who has everything.
Spanish-ise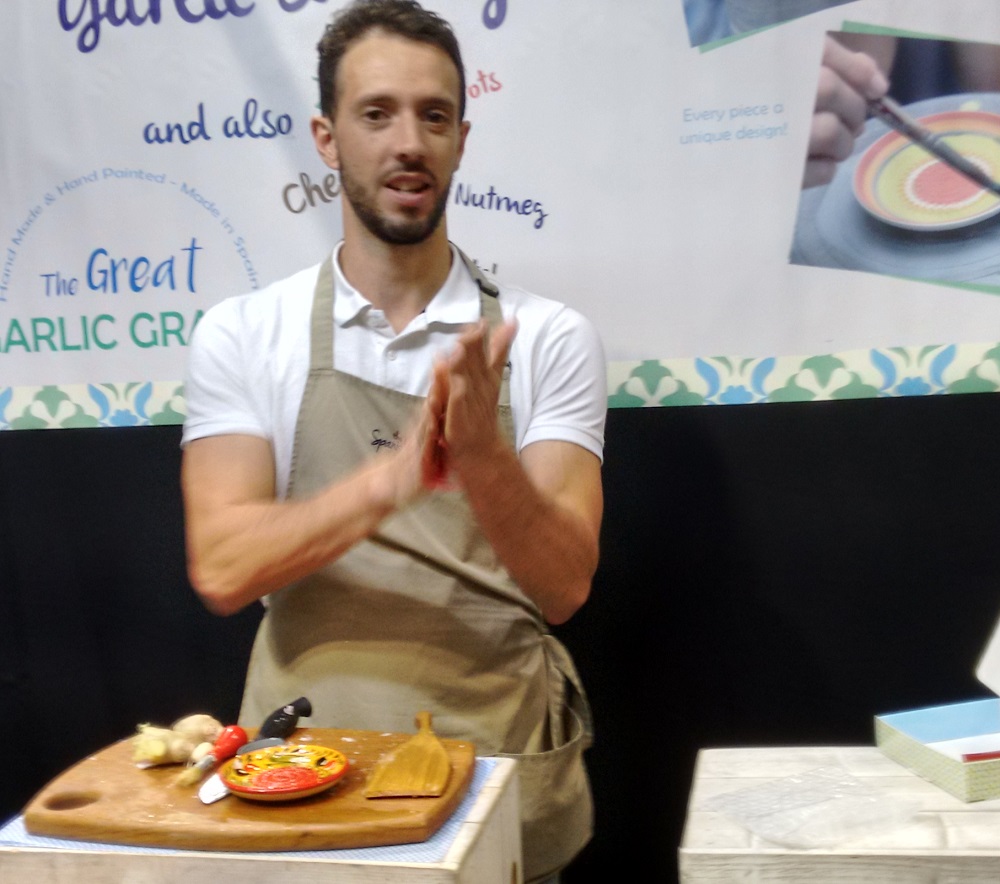 I was priding myself on sticking to my intentions when I paused by another stall. Pretty little ceramic dishes from Spain held a variety of grated foodstuffs. Garlic, ginger, Parmesan, chocolate even nutmeg, all reduced to a smooth puree or fine powder. The secret was the roughened surface baked into the clay. With practised ease, Guilermo showed how a clove of garlic could be popped out of its skin and turned into paste in less time than it would take to get out the food processor.
What fantastic presents those would make. And what a handy thing to have in my own kitchen. And it wouldn't take up much space, it really wouldn't . . .
Of course, I bought one. Ah well, so much for the good intentions!