The Return Of The Cranes
---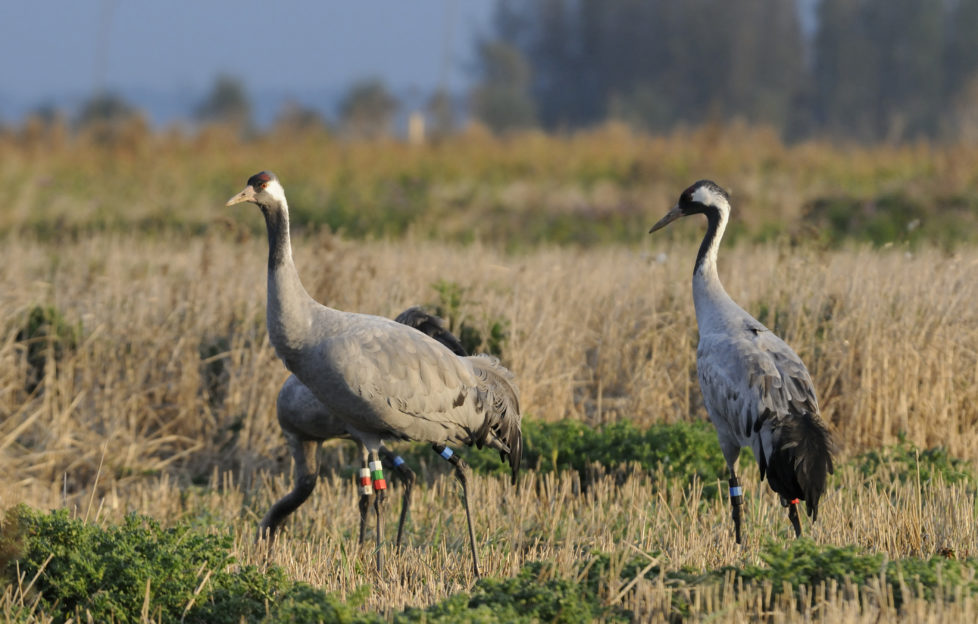 Not all wildlife news is bad these days. Dedicated individuals, agencies and collaborative efforts are bringing more stories of little victories around the world. This week the RSPB got in touch with a good news story about the UK's population of common cranes.
The common crane has continued to make a comeback after the latest survey revealed a record-breaking 54 pairs across the UK in 2018, with the total population now believed to be more than 180 birds. This is its highest number since cranes returned to the UK in 1979 after an absence of more than 400 years.
Standing at a height of 120cm, this stunning bird is the tallest in the UK. Wild cranes were once a widespread breeding species before they became extinct through hunting and the loss of their wetland habitat around the 1600s.
In 1979, a small number of wild cranes returned to the UK and established themselves in an area of the Norfolk Broads. Thanks to the dedication of individuals, the UK Crane Working Group and conservation organisations, cranes slowly spread to other areas of eastern England. These birds have benefitted from work to improve their habitats at the RSPB's Lakenheath, Nene Washes reserves and Natural England's Humberhead Peatlands.
The Great Crane Project
In 2010, the Great Crane Project – a partnership between the RSPB, WWT and the Pensthorpe Conservation Trust funded by Viridor Credits Environmental Company – set out to help this small population of birds. By creating and improving existing habitat and carefully hand-rearing young birds, the project aimed to restore healthy numbers of wild cranes throughout the UK by releasing them on the Somerset Levels and Moors.
The latest crane survey has now revealed 54 pairs across the UK in 2018. Of these, up to 46 pairs attempted to breed and they fledged 25 chicks. Since 2000, an incredible 160 chicks have been raised, significantly adding to the UK population. Wild cranes are now breeding in the Norfolk Broads, East Anglian Fens, Yorkshire and East Scotland, as well as populations in South-west England.
Damon Bridge, Chair of the UK Crane Working Group said: "Cranes were once found throughout the UK, but disappeared from Britain over 400 years ago because of hunting for food, and the draining of their wetland breeding areas.
"To see them starting to spread back across the country after all this time is just brilliant – and a true reflection of how important the UK's wetland habitats are to cranes as well as the many other species they support." 
Find out more about the RSPB's great work – including how to get involved in the Big Garden Bird Watch in January – on their website.