Writers of the Week
---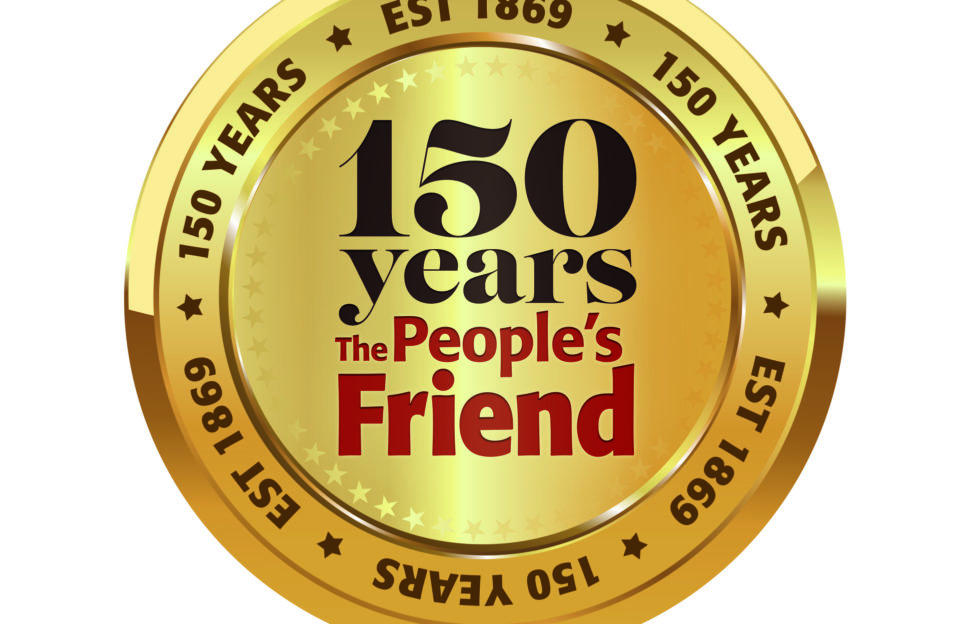 Writer of the Week is usually one of the writers whose story features in the latest issue. But not this week.
This week, the issue that goes on sale, on Wednesday 9th, is our 150th anniversary issue.  For such a special issue, we wanted the stories to typify the "Friend" in all its different ways, and I thought you might be interested to know how we made that story selection…
The Pharmacist's Apprentice by Sarah Swatridge is set in 1869, the year of the Friend's creation. As such it offers a snapshot of what life was like for young women at that time, the opportunities they were routinely denied, and how things have, thankfully, changed.
Gold Standard
Our special celebration issue wouldn't have been complete without Betty McInnes. Betty's classic serial The River Calls Us Home published in 1991 is still the gold standard for us. Betty doesn't write so much these days, but I asked if she could possibly manage….and she came up with the brilliant Sail South Till The Butter Melts. My goodness, she's still got it!
The People's Friend has always been about nurturing new talent, so I wanted this issue to include a writer's first published story. We had lots to choose from because we debut new authors all the time, but I chose The Wheels Of Fate by Patricia Saunders because it's fun and fresh and made me smile.
To ensure a bright future a magazine has to move with the times. After all, if we were still exactly the same as we were 150 years ago we'd seem hopelessly outdated. And writers have to do that, too. They have to adapt their style, their themes, their storylines, to reflect changing times. Teresa Ashby has successfully done that throughout her long writing career, and her story Fred In The Shed is typically creative.
We asked Wendy Clarke to write the next story specially for us. Her brief? "Can you please write us a truly excellent emotional story, preferably modern, on a theme of your choosing, and of around 3000 words." Wendy came up trumps with Three Wishes.
Even as we reflect modern times, we and our readers still enjoy a classic period romance, and Pamela Kavanagh is our queen of the genre so we wanted to include her lovely Blessing the Plough.
Escapism. We all need it sometimes and it's been the ethos of The People's Friend ever since it was founded in 1869. Cilla Moss's story A Walk In The Park is a perfect example of how we have always aimed to entertain our readers, and aim to do so for the next 150 years!
Serials
We commissioned Scottish writer Anne Stenhouse to write a serial specially for this year. A story reflecting our outward and upward view of life over the years. City Of Discoveries is exactly what we hoped for and begins this week.
It contrasts perfectly with Val Bonsall's modern investigative crime story, A New Case For Harrison.
Series
We launched Riverside, our lively weekly soap by Glenda Young, back in 2016. It was a new style of content for us, and Glenda writes it brilliantly.
Jan Snook had never written a series when we floated the notion to her, but her entertaining Say It With Flowers hits the spot
This story selection does, I think, represent what the "Friend" is and always has been. Forward looking and modern, carefully balanced with traditional and feel-good. We include writers who are supremely professional alongside those taking their first writing steps, and together bring our readers the best magazine possible. Here's to the next 150 years!