Forever Friends!
---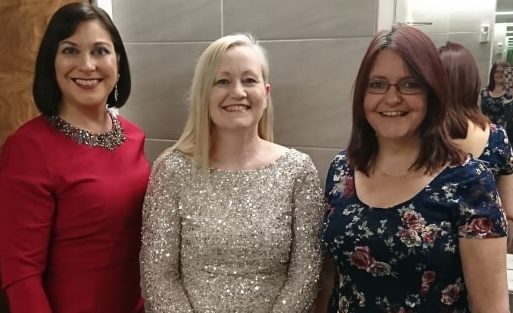 As you know our very big party took place on the 9th January and what a night it was!
Obviously the sparkles and glad rags came out and after a hard day in the office a number of us headed to the ladies with our outfits, shoes. make-up, hair spray and 80s music to get changed and apply our party war-paint!
As three of us huddled around the mirror we realised that we'd gone back in time! Lucy, Judey and I used to do the very same thing over 30 years ago! Gulp! All three of us worked on Jackie magazine and being in an office full of people around the same age there were nights out all the time. At five to five we'd trot off and get ready to hit the high spots of Dundee (and still be able to come into work the next day!) and the third floor would be a hive of activity.
Back To The Future
Fast forward to 2019 and these three old pals found themselves applying lipstick and laughing in the very swish ladies in our updated building…there are even straighteners! It was like the previous 30-odd years had never happened as the giggling and singing along could probably be heard far and wide.
That's the thing about friends…time means nothing and now the three of us are still having a laugh and looking out for each other after all these years. Just like "The People's Friend" itself…it may look a bit different, but inside it's the same warm, reliable friend for everyone.