Bouncing Back
---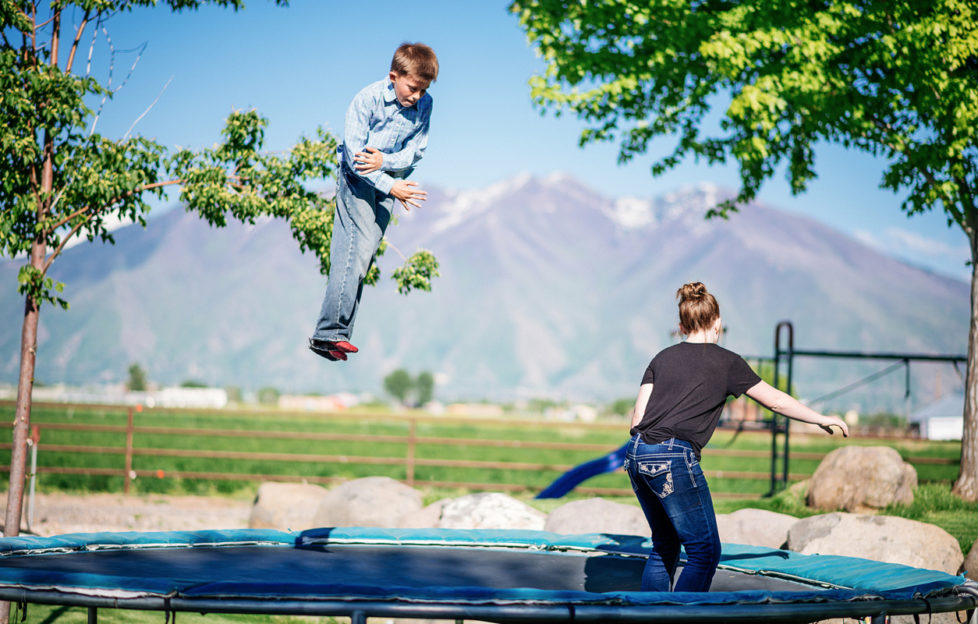 Remember when you were little, and exercise wasn't exercise – it was just having fun and playing?
Earlier this week I went to one these new trampoline places that are popping up everywhere. They'd taken over a warehouse and laid wall to wall trampolines so that you can spring around to your heart's content.
When we arrived, a whole group of five-year-olds poured out, so we did wonder for a second if this was entirely the sort of thing people our age should be doing. But when we got in, we had the place to ourselves, and before long were bouncing around without a care in the world.
It was good exercise, though. Last time I did it was when I was wee, and you could do things like that all day without bother. The next day we could hardly move, and not because we'd had any mishaps. Everything was sore, but in a good way.
I think if exercise was always that fun, it wouldn't be such a struggle to do it!
A Lack Of Options
Do you know what, though, I think there's been a real oversight in not providing places for adults to play – and I'm glad that's changing. Even the bowling alleys all started to disappear about ten years ago, and suddenly the only options for grown-ups were pubs, cafes or shops.
It's been brilliant to see all this outdoor exercise equipment appear in parks, and now there are climbing walls, trampoline parks, escape rooms, go-karting tracks – all sorts of options. It's good for your physical health and your mental health to, well, play.
Just For You
We all deserve to have a bit of fun, so even if something physical doesn't take your fancy, why not add something to your to-do list this year that's just for you? That's what we did on the trampolines, and although we ached for about a week, it was worth it!
By the way, our Travel Team have got some great ideas for treating yourself to something memorable. Have a look at their trip to Maastricht to see Andre Rieu, or their incredible cruise departing from Dundee in 2020 – it's currently got a buy-one-get-one-free offer on tickets!