Live On The Internet
---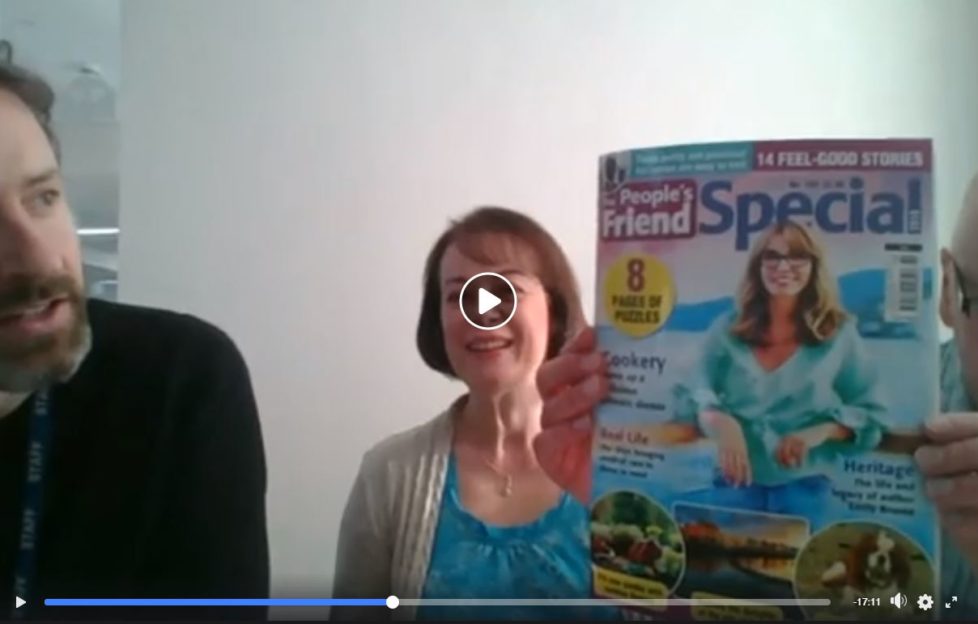 Back when I started work on the "Friend", I never imagined that one day we'd be broadcasting live on the internet!
For those of you who follow us on Facebook, you'll know that since last year we've been appearing in live videos, chatting about something or other to do with the magazine or our 150th Anniversary. It's a lot of fun, but it's definitely been a learning curve.
We film using one of our laptops, which always makes it a bit of a squeeze to get everyone in – it's usually three of us, so those chairs have to be almost overlapping. If you've not tried it yourself, Facebook gives you a wee countdown before you go live, which feels a bit dramatic – and then there you are, looking at yourself on the screen.
We've had a few challenges along the way. If you're holding up a copy of the magazine to show it to the camera, you have to remember that left is right and right is left as you move it around. And the first time I was in charge of the laptop, I didn't quite turn it off and we had about 15 extra seconds of everyone staring at the screen not daring to say anything until we had absolute confirmation we were off air…
But it's been an absolute joy getting to talk to you directly – and it came in handy at our Dundee 150th birthday party, when at least two people recognised me after watching some of our videos online.
So if you haven't joined us Live, keep an eye on our Facebook page where we announce when we're about to go on, and you can always head over to our Facebook video page and catch up on the ones we've already done.
Thanks to everyone who has been watching and commenting!