Mexican Veggie Fajitas
---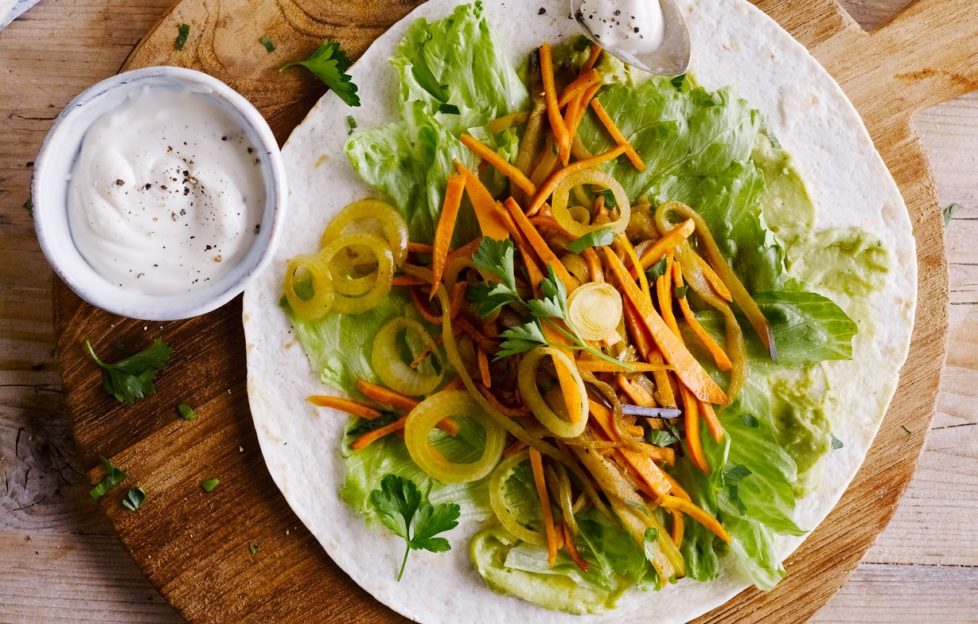 Ingredients
1 large sweet potato
1 onion
1 aubergine
2 tbs olive oil
1 sachet fajita seasoning
8 tortilla wraps
¼ iceberg lettuce
8 tbs guacamole
6 tbs Alpro Greek Style Plain
Couple of sprigs flat leaf parsley
Recipe and image courtesy of Alpro.
This National Vegetarian Week, our recipe offers a nice, healthy twist of Mexican flavour.
If you are a fajita fan, then this one's for you!
Method:
Peel the sweet potato and slice into thin strips. Next cut the onion and the aubergine into long strips. Now place the sweet potato, aubergine and onion together into a small bowl.
Season the olive oil with the fajita seasoning, pour the seasoned oil over the vegetables and toss well.
Pre-heat a large skillet over a high heat setting. Sauté the vegetables for around 6 to 8 minutes until they are tender and slightly crispy.
Warm up the tortillas in the microwave or in a skillet and serve with the vegetables, iceberg lettuce, guacamole and Alpro Greek Style Plain. Finish off with a little flat leaf parsley.
Still hungry? Click here for more kitchen inspiration.