Courgette, Sweet Potato And Chick Pea Veggie Burger
---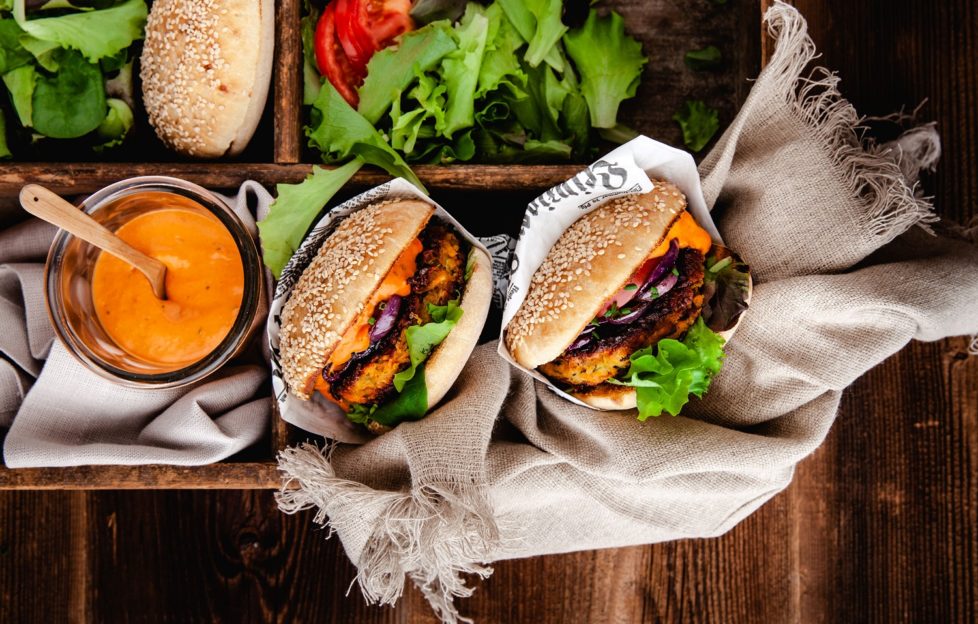 Ingredients
2 red onions
1 tsp butter
1 tsp sugar
250 g (9 oz) sweet potatoes
250 g (9 oz) sweet potatoes
1 x 400 g tin of chickpeas, drained
1 egg
2 tbs flour
3 tbs breadcrumbs
½ bunch chives, chopped finely
2 cloves garlic, crushed
Salt and freshly ground black pepper to taste
Smoked paprika to taste
4 burger buns
Lettuce leaves
1 tomato, sliced
To Serve: chipotle mayonnaise
Recipe and image courtesy of Microplane.
What better way to celebrate National BBQ Week than with a good burger?
And it's a veggie one, too. Burgers that are good for you? Count us in!
Method:
Cut the red onions into thick rings. In a frying-pan, melt the butter with the sugar and brown the onions. Set aside.
Peel the sweet potatoes and the courgette, then grate both with the Extra Coarse blade of a Microplane grater.
Drain the chick peas and crush half of them roughly. Put everything together in a bowl.
Add the egg, flour, breadcrumbs, chives, garlic, salt, pepper and the smoked paprika into the bowl. Mix everything together to a dry mass.
Form the burgers either with your hands or with a burger-shaper. Rub a little oil on each side and cook them on the barbecue. Once cooked, remove from the barbecue on to kitchen roll
Toast the burger buns on the barbecue or in the toaster.
To Assemble: on the bread roll base, place the lettuce leaves followed by the burger, onions, tomato, mayonnaise and finally the bread roll lid on top.
We hope you enjoy this simple burger recipe — and that you have the weather to break the barbecue out this weekend!
Still hungry? Take a look at some more recipes here.