"Pass It On": What Are Podcasts?
---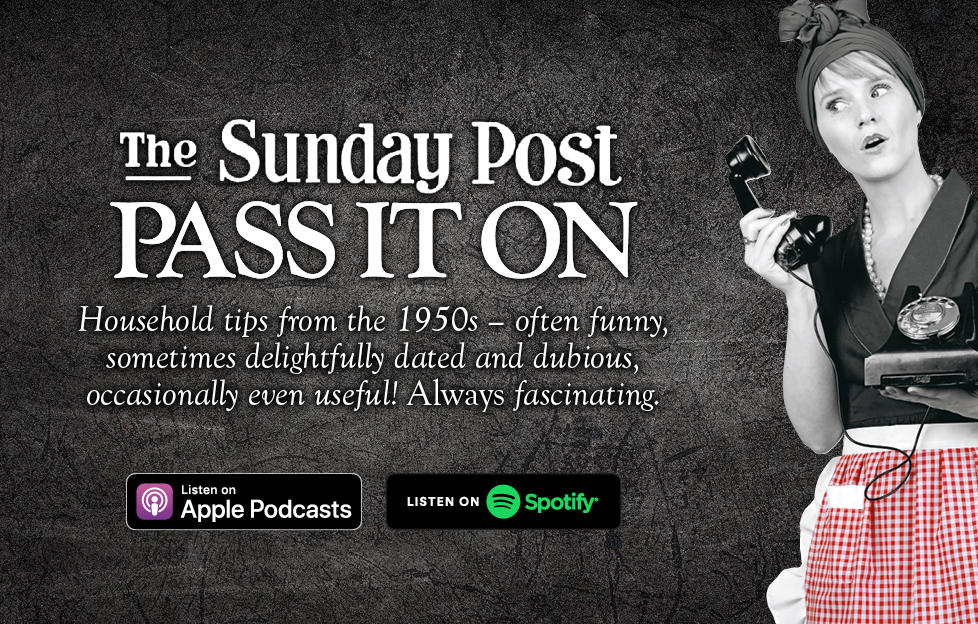 Have you ever listened to a podcast before?
For those times when reading a story in the "Friend" isn't possible – when you're driving, say, or doing the dishes – a podcast is just the thing.
But don't worry if you don't know exactly what a podcast is, how they work, or where to find them. We're here to help!
What Is A Podcast?
A podcast is a bit like a radio show, but instead of listening to whatever is broadcast you get to choose which shows to listen to, and when to listen to them. Think of it like "radio on demand"!
Subscribing to a podcast is usually free, and you can access them on your digital device — most often your phone or tablet.
How Do I Subscribe?
For this little tutorial, we're going to use an iPhone and its built-in "Podcasts" app. But while the specific instructions will be different if you're using something else, the general idea is true whatever kind of phone you're using.
You need a podcast app. There will probably be one installed on your phone already (on iPhones, it's the "Podcasts app",which has a purple icon). You can also use Spotify, Pocket Casts, Overcast or another podcast app.
Open your app and find a podcast you like (if you listen to the radio, lots of your favourite shows might be available as podcasts already. For example, I'm currently listening to a Desert Island Discs with Lauren Bacall!
You can tap "Browse" and look through the catalogue of shows, or — as we've done here — tap "Search" and type in the name of the show you're looking for.
Tap on the show you've found and you'll see what episodes are available, and read information about it. You can play episodes here to try them out, but it's best to tap "Subscribe". That way, new episodes will arrive on your device automatically as soon as they're available.
Now that you've subscribed, the show is in your Library. You can tap on an episode to play it, whenever or wherever you like!
When you find shows you love, the folks who make them would be really grateful if you leave a rating and review; that helps other people discover them as well! You can write reviews from right within the Podcasts app on iPhone or iPad.
Here, we've shown you how to subscribe to the latest podcast from DC Thomson, "Pass It On".
But there are hundreds of thousands of other shows to discover, for every conceivable subject! Ask your friends and families for recommendations
Once you find the shows you love, you'll become a regular podcast listener, and you'll want to tell others all about what you've been enjoying!
"Pass It On"
"Pass It On" is the latest podcast from DC Thomson, publishers of "The People's Friend".
Launching this Wednesday, June 12, the show will see three people of different ages discussing the household tips submitted to our friends at "The Sunday Post" in the 1950s.
It's funny, warm and fascinating. We've been given a little sneak listen, and it's fast become a firm favourite on the team!
Subscribe on Wednesday and you won't be disappointed.
You can read a few of the top tips sure to be discussed in "Pass It On" here.