Ginger Yogurt Scones: A Spicy, Delicious Treat
---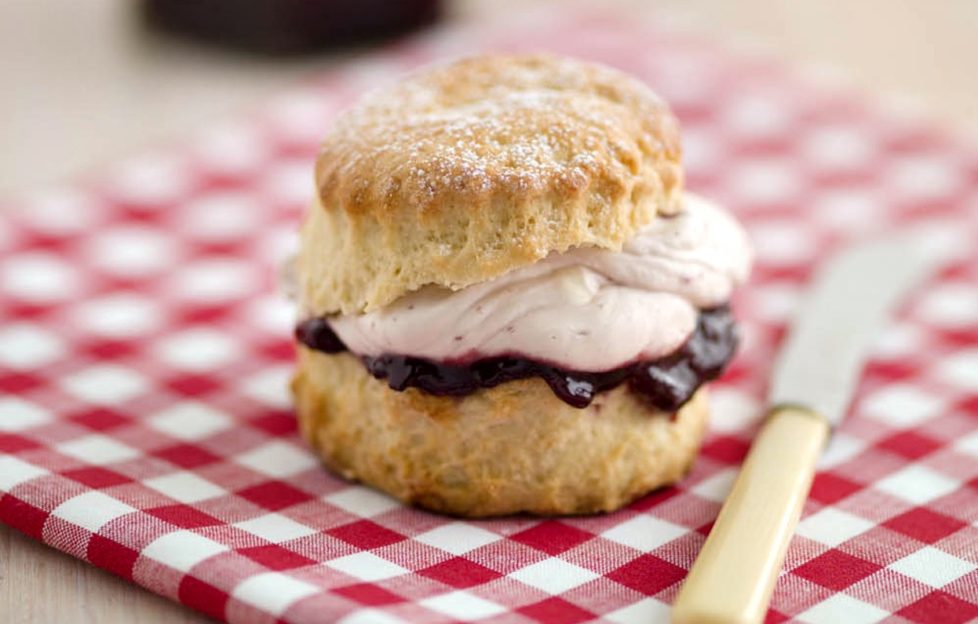 Ingredients
180 g (6½ oz) Rachel's Greek Style Ginger Yogurt
2 tbs milk, plus extra for brushing
65 g (2¼ oz) caster sugar
350 g (12 oz) plain flour, plus extra for dusting
1½ tsp baking powder
80 g (2¾ oz) Rachel's unsalted butter
1 tsp ginger powder
To Serve: cherry jam; whipping cream; Rachel's Low Fat Cherry Yogurt.
Recipe and image courtesy of Rachel's Organic.
This week, we're bringing you the perfect treat to enjoy with a nice cup of tea. Ginger yogurt scones!
Method:
Pre-heat oven to 200 deg. C., 400 deg. F., Gas Mark 6.
Line a baking tray with parchment paper or grease-proof paper.
Put the yogurt, milk and sugar in a pan and warm until hand-hot. Alternatively, heat in a small bowl on low power for 40 seconds in the microwave. The sugar should melt into the yogurt and milk.
Place the flour, baking powder and butter into a mixing bowl and rub the butter into the flour to make a breadcrumb texture.
Using a wooden spoon, add the warmed yogurt mix and stir well to form a dough.
Dust the worktop with some flour and bring the dough together. Gently roll out the dough to about 3 cm (1¼ in) thick, and push out the scones using a round 7 cm (2¾ in) cutter.
Place the scones on the prepared tray with a good distance between them. Re-shape the remaining dough and cut again.
Brush each scone with a little milk and bake in the pre-heated oven for 10 to 15 minutes until golden brown.
Cool on a wire rack and sandwich with jam, cream and yogurt.
If you're a fan of these ginger yogurt scones, click here for a 1918 "ration scone" recipe from our Archives. We guarantee you, they're delicious too!