Five Beautiful Scottish Beaches
---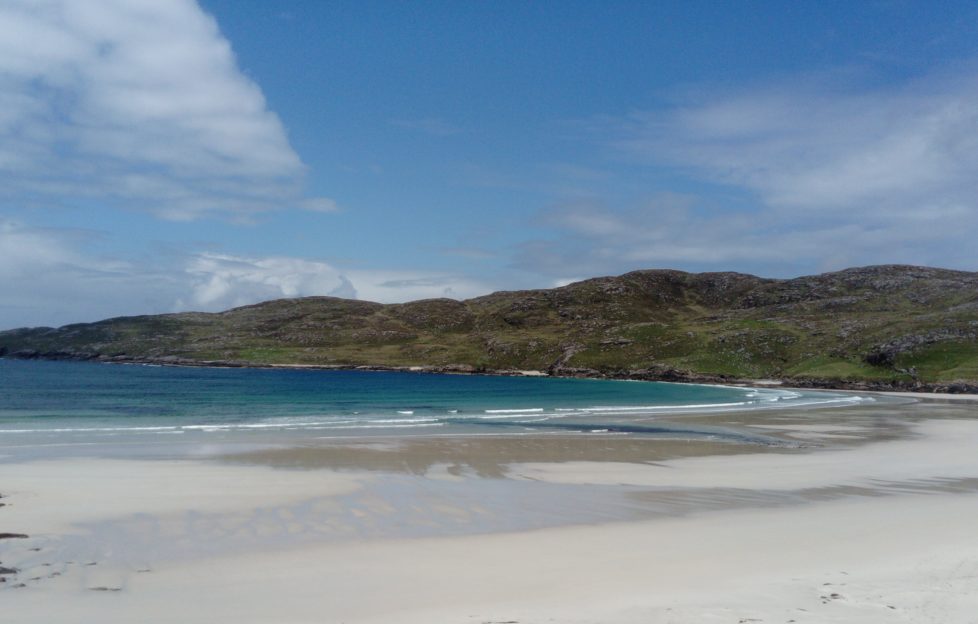 All photos by Angela Gilchrist.
Where can you find the most beautiful beaches in the world? The Indian Ocean? The Caribbean? Somewhere else that's hot and tropical?
I'm pretty sure your first answer wouldn't be Scotland. Yet, on my recent visit to the Outer Hebrides, I was blown away by the stunning beauty of the beaches. Mile after mile of white sand and turquoise water, fringed with the flowers of the machair . . . And scarcely a soul in sight.
Take the above picture, for example. I took it on the tiny island of Vatersay, which lies to the south of Barra and is reached via a causeway. Isn't it stunning? Even better, I had the whole beach to myself when I visited.
History as well as beauty
This next picture is of the dunes at Ness, at the northern tip of Lewis. Did you know the famous Lewis Chessmen were found in similar dunes further down this coast? History as well as beauty . . .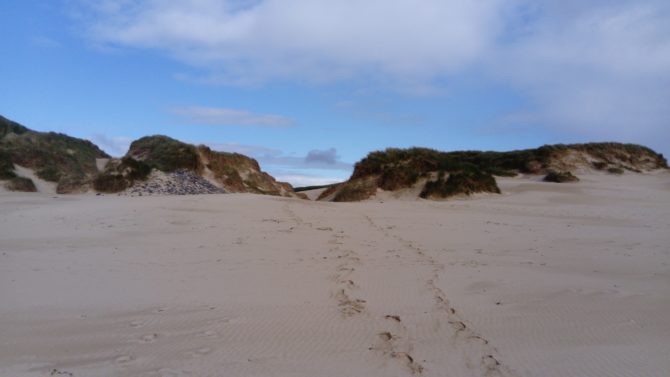 The most famous beach in the Outer Hebrides is Luskentyre, on the island of Harris. It was drizzling with rain when I took this photo. The colours, though, were still breathtaking.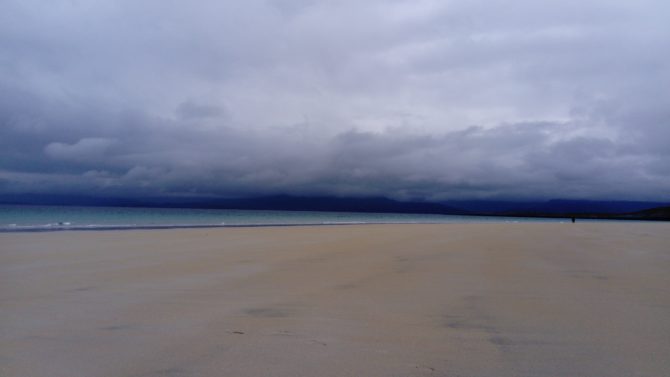 This next picture was taken on the tiny island of Berneray, which sits between Harris and North Uist.
The beach is smaller, but the air was alive with the cries of seabirds and sand martins. And look at those clouds!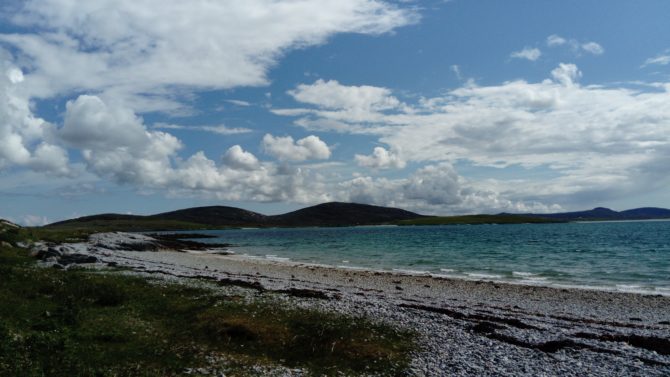 I took this last picture at midnight on South Uist, just a few days before midsummer.
Look at how much light was left in the sky. Curious seals bobbed alongside me when I repeated this walk in daylight.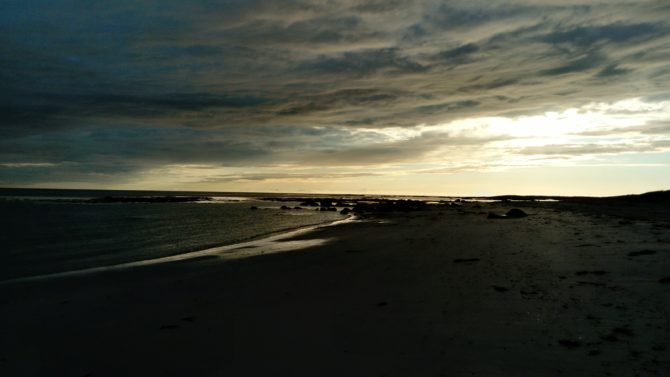 The beaches of the Outer Hebrides have it all. Crystal clear waters; white sands; history; wildlife; solitude. And I can't wait to go back!
I hope I've inspired you to visit. And if so, why not book your own tour of the Outer Hebrides?