Editor's Diary: Off On My Holidays!
---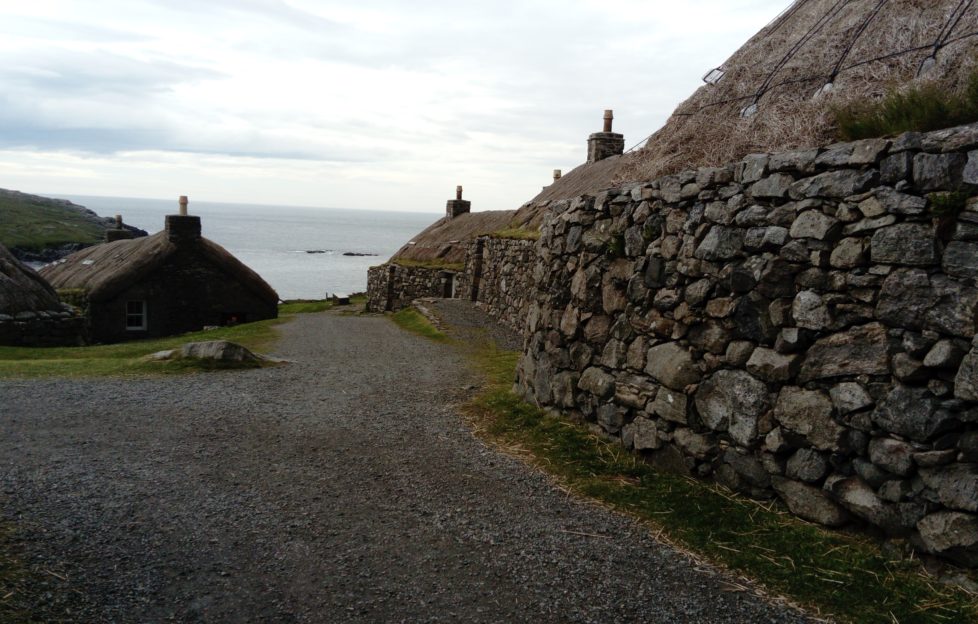 This is an Editor's Diary with a difference!
You see, I've been away from my desk for the last wee while, enjoying a much-needed holiday.
My destination was the stunning Outer Hebrides. Over six days, I travelled across nine beautiful islands, from the tip of Lewis to tiny Vatersay, south of Barra. It was bliss. I promise to share lots of pictures with you soon!
However, even though I was out of the office, the "Friend" was never far from my mind. It's that kind of job — I never fully switch off. And I'm always on the lookout for a great story to share with our readers.
One such opportunity came in the fascinating Gearrannan Blackhouse Village on Lewis. As you can see from the above picture, the weather when I was there was a little cloudy. But, if anything, it only added to the atmosphere of this interesting place.
Like stepping back in time
The houses of Gearrannan date back to the 1800s, and give an intriguing insight into how life was once lived here. The village has now been completely restored and is open to visitors — though, incredibly, the last inhabitants only moved out in 1974.
Each blackhouse is named after the family that once lived there, which is a lovely detail. And one is home to a wonderful old loom on which the crofters would have woven authentic Harris Tweed. The knowledgeable guide revealed it will feature in this year's "Call The Midwife" Christmas Special!
In the living area of that house, my attention was caught by a small metal box on the mantelpiece. Could it be . . .? It looked awfully like a "Friend" tea caddy to me! Here's the picture so you can judge for yourselves.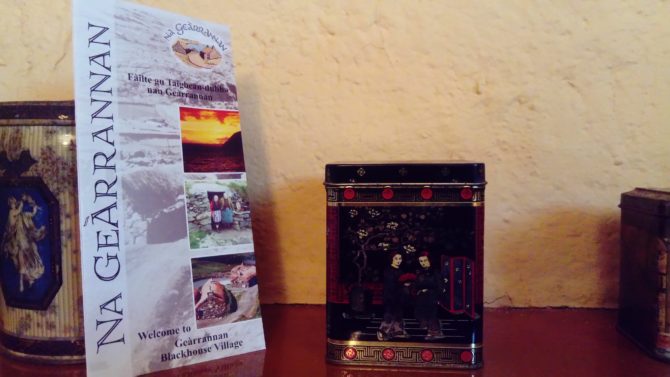 Another "Friend" connection was made on Lewis.
Margaret MacLeod, better known as one of our J. Campbell Kerr cover artists, had invited me to visit her home near Stornoway. Though Margaret has worked for the magazine for many years, it was the first time we'd met face to face.
I was treated to some wonderful island hospitality by Margaret, which included lots of delicious home baking. Afterwards, we posed for a photo on a bright and breezy Hebridean afternoon.
It was lovely to have met her at last, and so nice to think it was the "Friend" that had brought us together.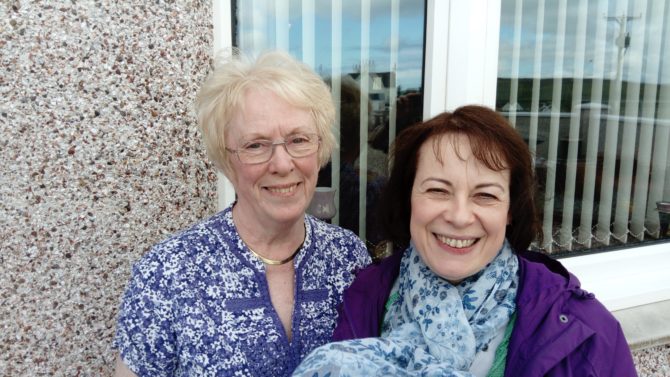 For more entries in the Editor's Diary, click the tag below.
Interested in visiting the Outer Hebrides? DC Thomson Travel has some great coach travel packages.