A Visit From Sir Ranulph Fiennes
---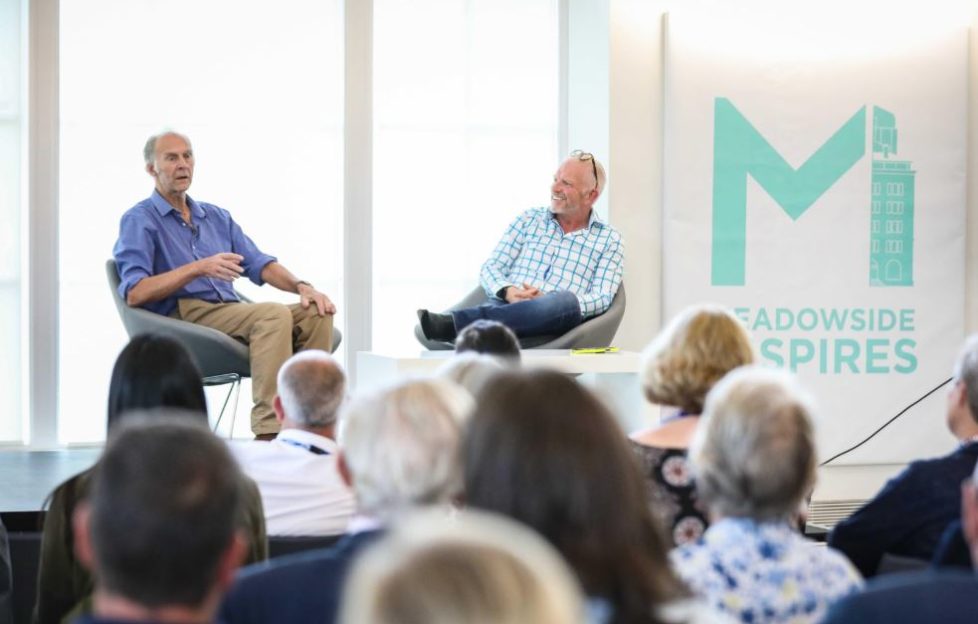 Photograph by DC Thomson Ltd.
This week, our Dundee office was lucky enough to host the world's greatest living explorer, Sir Ranulph Fiennes.
There was a strong "Friend" contingent in the audience, keen to hear what the famed author and fundraiser had to say about his incredible adventures.
And his stories didn't disappoint!
Plenty of records still to be broken
From tales of his time in the SAS (including a run-in with the law over a faux bank robbery and serving with the Omani army), to the Transglobe Expedition, which took a 100,000 mile route along the Earth's polar axis, Sir Ranulph has plenty to talk about.
And his easy, humorous style had a room full of DC Thomson employees captivated from start to finish.
Along with a sense of awe at the man's accomplishments, his drive and determination, I was left with the overwhelming impression that his adventuring days are far from over. He may have turned 75 this year, but there are plenty of records still out there to be broken.
He seems to be living proof of the old adage "you can accomplish anything you put your mind to".
"I've been a huge admirer of Sir Ranulph for years," Tracey from our Fiction team says. "To me, he shows 'The Right Stuff', just like astronauts.
"He has that wonderful dry sense of humour that you can imagine keeping his team going when the skin is sloughing off their fingers and toes and it's too early to stop for a cup of tea.
"An actual living legend. I can't believe he's still alive!"
A race against ill health
Features Ed Alex was near the front row.
"Such an interesting talk. Sir Ranulph talked with such humour and humility about his successes and bravery, but I suspect there was a great deal more planning and resilience (and probably more near-misses with death) than he was letting on! His fingers are testament to that.
"I couldn't quite believe that everybody who went on polar expeditions in those days travelled with the full awareness that it was unlikely all of their digits would be coming home with them.
"Not to mention the fact that they would be burning more calories each day than they could possibly replace – it was a race against ill health as much as it was against the seasons. Fascinating!
"I highly recommend catching him for a talk if you can."
Some of the world records held by Sir Ranulph include:
The first to reach both Poles (with Charles Burton)
First to cross both Antarctic and Arctic Ocean (with Charles Burton)
The first to circumnavigate the world along its polar axis (with Charles Burton)
First hovercraft expedition up the River Nile, the longest river in the world
Longest unsupported polar journey in history (with Mike Stroud)
First to complete the 7x7x7 (seven marathons in only seven days on all seven continents)
Oldest Briton to summit Mount Everest
There may not be many record-breaking polar treks on our travel pages, but they may still spark some wanderlust! Click here to find out!
Also, look out for book review of "Cold" by Sir Ranulph Fiennes, coming soon!