The Red Squirrel: A Talk By Polly Pullar
---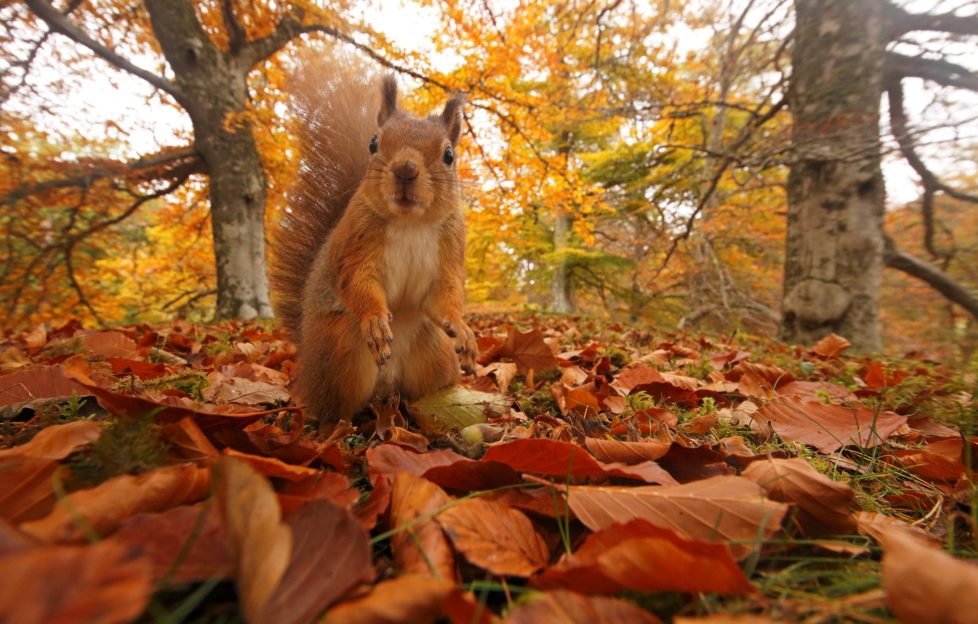 Photograph by SCOTLAND: The Big Picture.
Scotland is a place where the red squirrel and other forest creatures can flourish again.
That's the message nature writer and friend of the "Friend" Polly Pullar will deliver this October 18 in Aberfeldy.
Her talk, "The Red Squirrel: A Future In The Forest", will take place at the town's Breadalbane Campus, and will feature world-class images from SCOTLAND: The Big Picture.
"Everyone loves this incredible arboreal acrobat," Polly said.
"I have, for as long as I can remember. In my lifetime I have come to know them quite well, and I still love learning about their fascinating life cycle and history.
"Experiencing their cheeky antics, too!
"It's always emotional hand-rearing a tiny squirrel and successfully returning it to the wild. There are highs and lows.
"Sadly, this is a species that teeters on the brink, threatened by habitat loss and urbanisation.
"I will tell my story of squirrels using unsurpassed images from 'SCOTLAND: The Big Picture', while also highlighting the vital importance of habitat restoration.
"Not only the red squirrel, in fact, but also the many other creatures that depend on a healthy woodland environment."
Polly's talk will take place on October 18, 2019 at 7:30pm at Breadalbane Campus, Aberfeldy, AB35 5YL.
Book early to avoid disappointment. You can get your tickets by clicking here.
Click here to learn how Polly started writing for the "Friend".