Serial Writing Workshop: Second Date Added!
---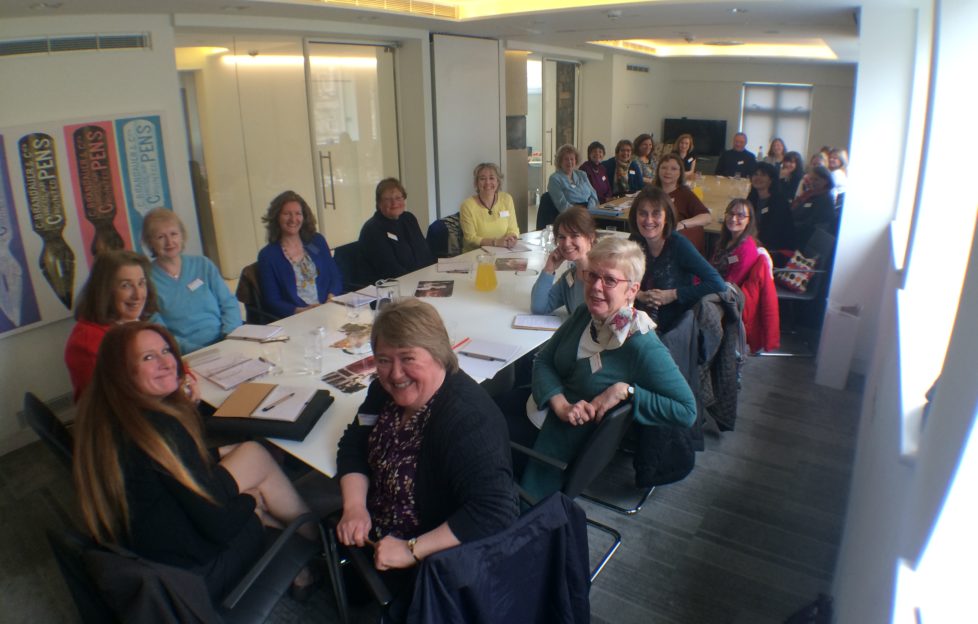 Photograph by Shirley Blair.
Have I mentioned our brand-new Serial Writing Workshop? There are so many blog posts I intend to write and so little time . . .
We've been running our Short Story Writing Workshops since . . . goodness, since April 2015.
I remember how exciting that was, our very first workshop and all those eager faces.
And I remember the absolute pleasure of then seeing stories come in to the magazine from the aspiring writers who'd attended. It proved it worked.
That success rate has continued for many of the ladies and gents who've attended the workshops in the years since.
A brand new workshop
Given how well they've been proven to work, I thought it might be time that we all spread our wings: maybe it was time for a brand-new workshop: this time on writing serials for "The People's Friend".
We know from the success of the serial writing competition we ran in 2017 that many people want to try.
And a number of those writers who entered have continued as regular "Friend" serial writers. A workshop on it seems the logical next step.
So, I've enlisted the help of Alison Carter, who has written several serials for us, and the first date – September 11 – is already sold out.
Second date added
That persuaded me to set up another date, September 25.
What can attendees expect of the day?
As always, we'll talk a bit about writing for the "Friend", but then we'll cover the challenges of writing a good, compelling serial.
We'll talk about how it differs both from a short story and from a novel. We'll discuss what makes a great story, how to write engaging characters, and how to maintain momentum in a longer format.
The aim of the day will be to give you the essential tools and the confidence to go off and try writing a winning "Friend" serial.
You can find our more or book your September 25 place by clicking here.