Discover Your Family Story Pt II
---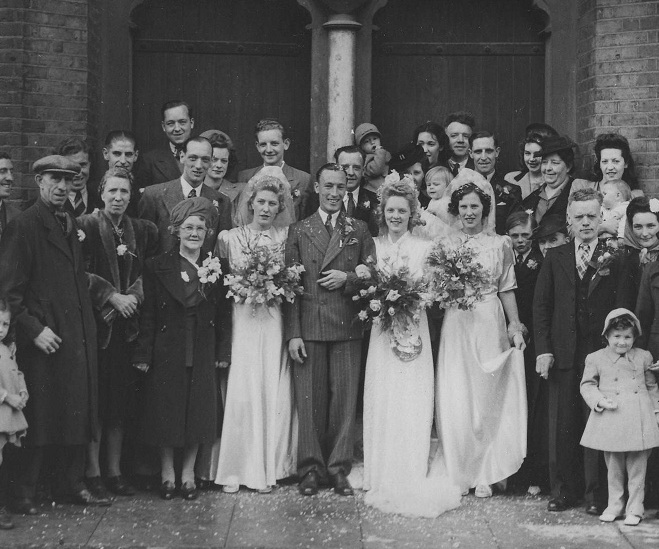 Photograph courtesy of Findmypast.
Looking to find out more about an ancestor?
This is Part 2 of our guide to tracking your family story courtesy of Findmypast.
To see Part 1, where we covered searching online, building a family tree and more, click the tag below.
Check the news
Historical newspapers are an incredible resource, as they can provide rare insights into the daily lives of your ancestors.
Local papers include more than just announcements of births, marriages, and deaths. Articles may report visitors to and from town, the settling of estates, land sales and more.
Local newspapers also provide a glimpse at major local and national events, through the eyes of the community.
The role and story of significant events, such as the World Wars, are reported through a local lens. This allows you to further understand an ancestor's experiences within their local community.
The British Library's vast collection of historical British and Irish newspapers are available to search online at Findmypast and the British Newspaper Archive.
How to search newspapers
Start with your ancestor's name, then narrow down your findings by adding dates, locations and key words.
You can also filter your results by article type to search specifically for advertisements, news articles, family notices, illustrations and photographs.
It is worth remembering that news stories were often syndicated throughout the country. They also took much longer to spread than today.
You may, for example, find stories about your Cornish ancestors reported in a newspaper from Aberdeen weeks after the event took place.
Cast the net wide and don't limit your search to one specific area or date!
Tell their story
Once you've grown your family tree, it's time to add some colour. It's time to take a closer look the life your ancestor lived.
You will find a wide variety of documents online that can help you learn a surprising amount about their lives.
Travel and migration records
Records such as passenger lists and migration records enable you to find out if your ancestors travelled overseas. For example, you can find out where they went, why they did so, and who they sailed with.
Since 1606, Britons have emigrated to countries such as the United States, India, Canada, Australia, South Africa and New Zealand.
It is important to note that records were not required for free emigrants to the United States until 1776; Canada before 1865; or Australia, New Zealand, and South Africa until the 20th century.
From around 1855, passports were a standard document issued only to British nationals. These were single-sheet paper documents until 1914, after which they included photographs and physical descriptions.
Passport Applications can also be accessed online, and are a great tool for learning more about your ancestors intended travels.
Crime and punishment records
The National Archives extensive collection of records from criminal cases, gaols, hulks, prisons, and criminal calendars is available to search online at Findmypast.
Dating from 1770 up to 1935, these fascinating documents allow you to explore the world of courts and prisons.
You can discover if your ancestor committed a crime, the nature of that offence, and the sentence they received.
You can also find physical descriptions and photographs of your ancestor; whether your ancestor was executed or transported; and official correspondence about their case.
These highly detailed records also include the details of victims, and those working either in law enforcement or the courts.
Government & institutional records
Explore these records to find out if your ancestor ended up in a workhouse, joined a trade union, went to court or represented a society.
Workhouses and Poor Law Unions
These institutions supported those who had fallen upon hard times by supplying them with accommodation, employment or financial relief.
Discharges & admission registers, births & deaths, bastardy cases, reports and more covering the period 1675 to 1911 are widely available online.
Court and legal documents
Whilst these may include reports of crime, many records were also kept for things like dog licenses and jury duty rolls. These can be particularly useful when census records are unavailable.
Military records
Uncover details of your ancestors' military service, such as where they fought, the rank they held, the wounds they received and the medals they won.
Service records dating from 1760 to the 20th century are widely available online.
These comprehensive records will reveal highly reliable and accurate information about your ancestor's service history, life, family members, and even their physical appearance.
You will also find peacetime army lists, in addition to draft records, pension records, POW records, casualty lists, promotions, awards and decorations.
Furthermore, there are records of army deserters, and on the other end of the spectrum, prisoners of war.
You will be able to find officers and soldiers of all ranks. You will also find servicemen of the RAF, Navy, Marines, and support personnel — including military nurses.
Education & work records
Discover more about your ancestors' professions and studies in a variety of education, apprenticeship and work records dating as far back as the 1500s.
Educational and professional records can be an invaluable source of information about when (and where) your relatives went to college, and how they made the family fortune.
School Admission Registers & Log-Books covering the whole of England & Wales between 1870 (when elementary schooling became compulsory) and 1914 are available on Findmypast.
As well as revealing your ancestor's birth date, admission year and the school they attended, you may also be able to discover parents' names, father's occupation, exam results, behaviour reports, and any illnesses that led to absence from school.
Employment records can reveal if your ancestor trained as an apprentice with or joined a trade guild, with records dating back to the 16th century.
Records for the Civil Service, Royal Household, British East India Company and Merchant Navy are also widely accessible.
Directories and social histories
Postal and telephone directories (essentially history's "Yellow Pages"), family histories and almanacs are fantastic resources. They paint a picture of what life was like in the cities, towns, and villages your ancestors lived in at any given point in time.
Some of the records provide information on specific trades and professions. Others will reveal the titles and land holdings of your wealthier ancestors.
Trade directories only contain a bare listing of local businesses, but Business Indexes of Britain 1892 – 1987 have at least a paragraph about each shop or company, often with a photograph of it or the proprietor — along with details of when and from whom the business was acquired.
In addition, family members working in the business are usually listed and, if a person is prominent in local society, the entry often mentions membership of the corporation and leisure activities, including involvement with clubs, charities and other institutions.
This kind of information tells a lot about an individual's character and is extremely difficult to find elsewhere in such a comprehensive form.
With all of this information at your fingertips, why not start searching today?
We hope to bring you a special feature concentrating on searching World War I-era records this November. Check back with us then!
You can also click here to take a look at some of the fascinating stuff to come from our Archives in our 150th year.