I'm Hooked On Crochet All Over Again
---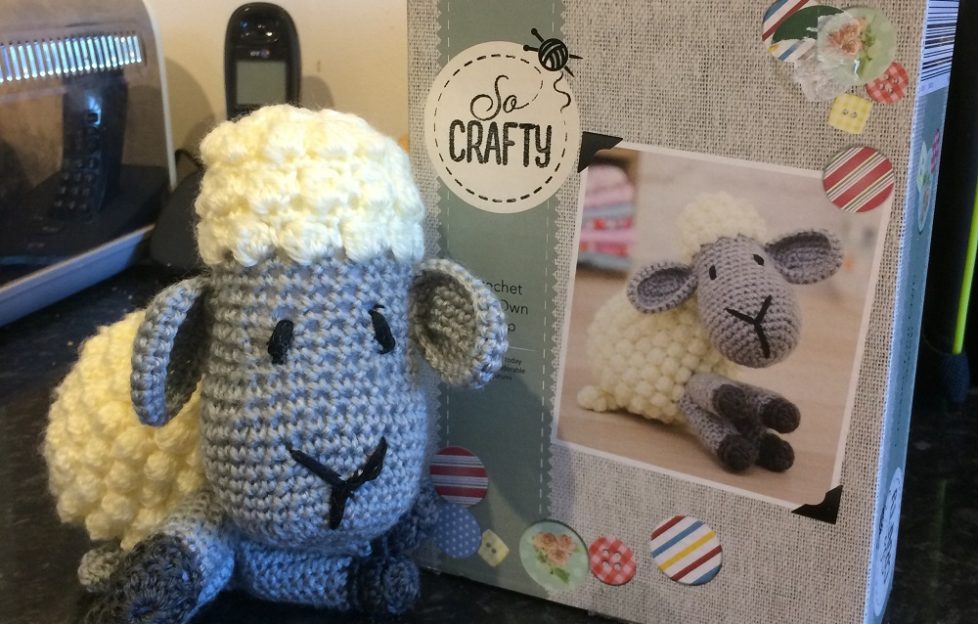 Photograph by Lisa Crow.
I'm handy with a hook when it comes to crochet projects, and I know my way around a knitting needle.
In the past, I have knitted a Dalek and crocheted a Doctor Who doll – of David Tennant as the Tenth Doctor, in case you were wondering.
However, I don't usually venture outside my comfort zone of baby blankets and granny-square patterns.
I can just about manage to sew those simple projects together. I'm confident in the knowledge that no limbs will be lost, or dalek plungers (well, that's what they look like) will fall off in the process.
Fairly recently, though, I was given an Aldi So Crafty Crochet Your Own Sheep Kit. It came complete with wool, embroidery thread, stuffing, a 3mm crochet hook and a darning needle.
Time to take it up again. Challenge accepted . . .
Time for some new projects
The crochet work posed no difficulties whatsoever — once I had reacquainted myself with the concept of the "magic circle" when working in rounds.
Attaching the legs and the head, however . . . well, I don't think they're going to go walkabout.
I'm actually really pleased with the result.
And, given that my husband and I are due to have our first baby in November, I've even bought myself some more wool and a book of patterns to make various other baby projects.
Next stop is a cuddly chameleon.
Watch this space to see how I get on. I also have my eye on a pattern to make a cute owl toy.
Perhaps before long our baby will have a woolly menagerie of handmade animals.
To see more of our craft projects, click here.
Read our Team blog here to find out what else we've been up to!