Is Home Entertaining The Way Of The Future?
---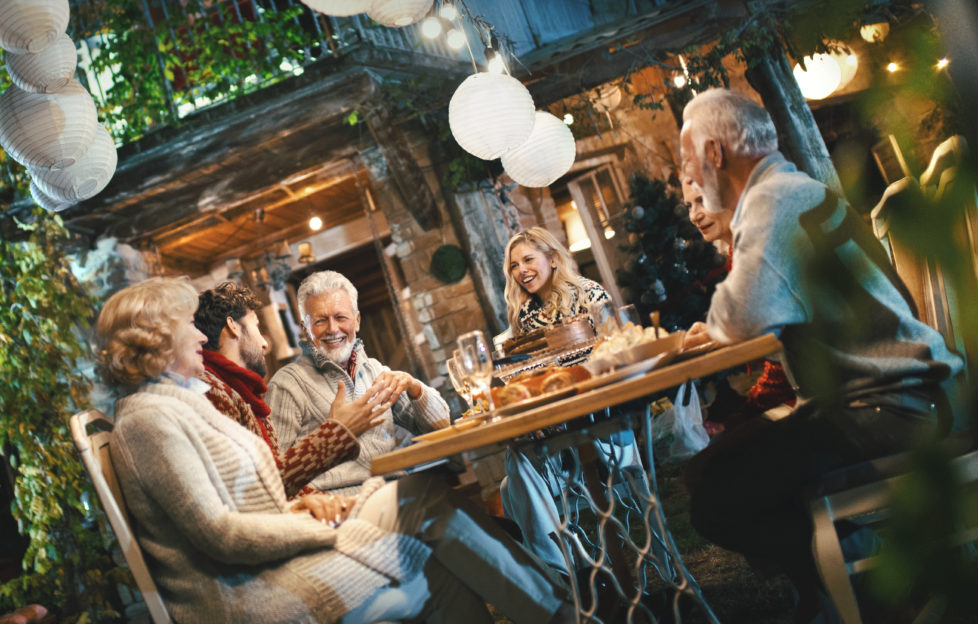 iStock.
Do you prefer home entertaining rather than a trip to a pub or restaurant?
You're not alone in the UK it seems. Research conducted in 2017 found that around three-quarters of the adult population preferred having friends over to socialising elsewhere.
So why do we like to entertain at home?
There could be plenty of reasons for the rising popularity of house parties, but after a brief survey of the office, we think the following are likely to be the top 2:
It's convenient
Organising a get-together can be hard work, and because of that, often fall by the wayside.
That's where home parties come in handy.
Unlike many bars, kids are allowed! This means less childcare-related hassle (or grandchild care!)
By organising house gatherings, a group of friends can also take it in turns to host.
That way your social life needn't cost too much.
We like blowing our own trumpet!
Competition is rife among Brits, even if we'd rather it wasn't.
Perhaps fuelled by television shows like Come Dine With Me, and Four In A Bed, we're keen to come out on top, even within family and social circles.
Hosting a good party or gathering can help us do just that.
What are people doing to create a hub for home entertaining?
While simply inviting people around is enough, some keen entertainers choose to make (mostly!) small additions to their homes, to make the most of hosting opportunities. For example:
A seating area
While we love our lawns, sometimes it's nice to offer our guests a seating area. Especially if food is on the menu!
Often, people choose to lay decking boards to provide a place to sit, eat, drink and be merry.
Best of all, these don't take much cleaning afterwards!
A space for the BBQ
The lighter nights in summer give us the perfect opportunity to wine and dine outside.
The barbecue has long been a great British tradition. And with so many available these days, it's never been simple — and cheaper — to cook up a feast on the coals (or gas).
Your own bar
Garden bars are becoming more and more popular in the UK.
While these can be professionally built huts, some of the more imaginative hosts are recycling materials to create one-off bars out of caravans and summerhouses.
Imagine being your own landlord, and not needing to deal with kicking out time?
The dining table
With poor weather often threatening to spoil the party, guests could need to head inside to continue the fun.
A nice dining table can come in extremely handy if you are entertaining guests.
Whether it's for a posh, sit-down meal, or just to house your buffet snacks and drinks while people chat away, a table could be a great purchase.
A hot tub!?
It might not be the first thing that springs to mind in the UK, yet despite the dramatic change in weather over the winter, hot tubs can actually be suitable for all-year-round entertaining.
And the idea of relaxing in the comfort of your personal garden spa is clearly one that appeals: their popularity has been growing in the UK over the past few years.
How will you make the most of your space when guests come over?
Socialising with friends and family is good for your mental wellbeing. Click here for some other tips from Age UK.
You can also click here for more health advice from the pages of "The People's Friend".